July 16, 2015
Categories:
Sports
Fogg Associates Create New Logo for Warrington Wolves RLFC
Fogg Associates have designed the new logo and branding for Warrington Wolves rugby league club.
Founded in 1876, Warrington Wolves RLFC are otherwise known as The Wolves or The Wire; the 'Wire' comes from the town's heritage in wire production, which was its main industry in the 1800 and early 1900's. The club currently competes in Super League playing at the Halliwell Jones Stadium in Warrington.
Merseyside-based Fogg Associates were commissioned to explore a new brand for the rugby club following the arrival of a new CEO, new players and board members.
"As you can imagine changing the logo of a Club who's audience were incredibly passionate and vocal was a significant challenge, so it was crucial we spoke to the fans, to learn from their insight," explain the designers.
The consultancy says it organised a series of focus groups made up of different representative of the fan base – from families and young fans to die hard fans and casual supporters. The club also commissioned an online fan survey which the designers say formed a quantitative insight to back up the results of their focus groups.
According to the designers, both the new logo design and accompanying "Hardwired" motto are rooted in "three pillars", namely, the town of Warrington, the Wire name, and the historical Wolves club.
"Beyond the wolf, fans wanted to see the return of the Wire. They wanted to see the heritage being reflected in the brand as they felt this was important to preserve its uniqueness in the sport. So these three pillars became part of our new identity," the designers add.
A launch video was also filmed, produced and edited by the Fogg team to announce the new brand.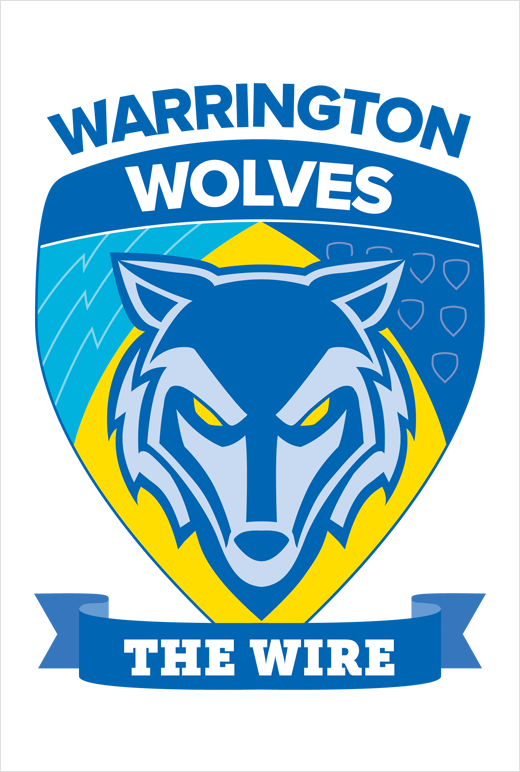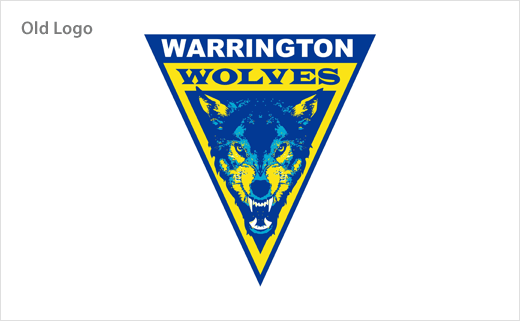 Fogg Associates
www.foggassociates.com