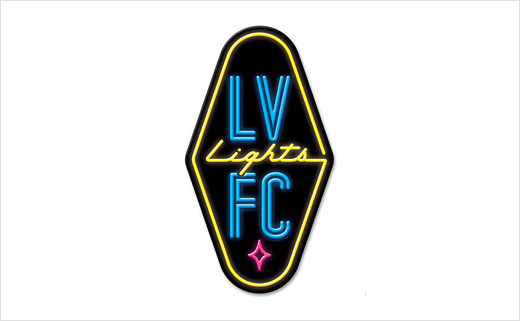 November 1, 2017
Categories:
Sports
Las Vegas Lights FC Reveals New Logo Design
Las Vegas Lights FC has unveiled its official crest this week as the football club continues to build toward its inaugural season in the United Soccer League (USL) in 2018.
The logo design process is said to have initially commenced with fan-submitted ideas; these were then refined and developed further by three local designers before the final selection was made. Over 10,000 fans also voted to select the name "Las Vegas Lights FC".
"First and foremost, we wanted our fans and supporters in Las Vegas to lead the process of developing our official logo, and we couldn't be more pleased with the result," said team owner and CEO of Lights FC, Brett Lashbrook (pictured below). "The logo plays into the look and feel of Las Vegas, most notably Fremont Street, right down the road from our home at Cashman Field."
The logo incorporates the club's three official colours – blue, yellow and pink – which are all taken from the official City of Las Vegas logo. The neon element also seems a natural fit, as Lights FC will play all of its home games just steps from the famous Neon Museum and a few blocks from Fremont Street which is home to the world's largest outdoor LED canopy.
The logo's crest design shape further mimics the famous "Welcome to Las Vegas" sign – rotated 90 degrees. The logo is accented with another Las Vegas signature, with the pink star at the bottom of the logo.
"We are one of the first professional sports teams in the world to fully embrace pink as one of our official team colours, but I think this just shows the type of swagger and edge that we collectively carry as a city, and our team will carry that onto the pitch every match," Lashbrook said. "It shows that we are going to fully embrace doing things differently while also providing an authentic, exciting soccer experience to everyone who comes and watches a match at Cashman Field."
Lights FC will begin preseason play at Cashman Field in February 2018, with a home schedule of 20-plus matches running through at least October 2018.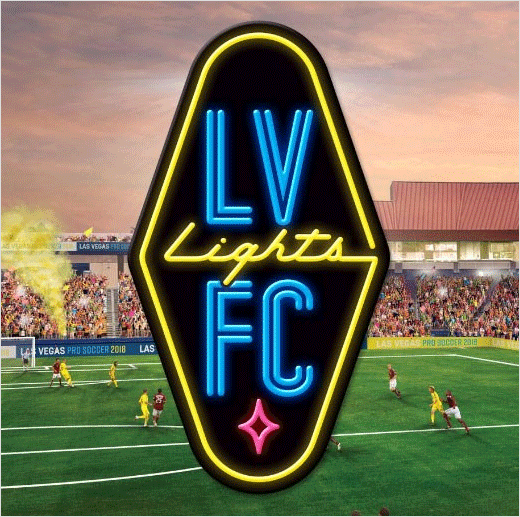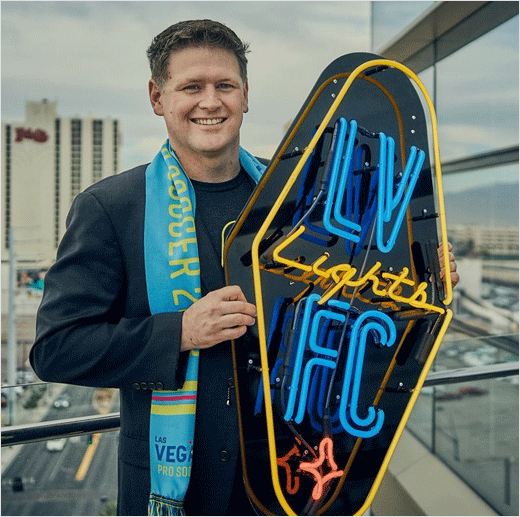 Source: Lights FC