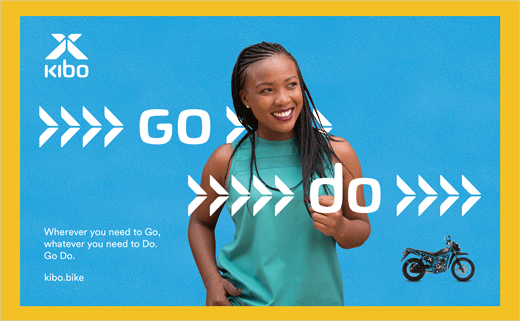 Greenspace Creates 'Go Do' Branding for Kibo Motorcycles
Described as a "social mobility enterprise", Kibo Africa is a new motorcycle startup founded by Dutch economist and entrepreneur, Huib van de Grijspaard.
The business was founded following trips to Kenya, where Huib says he was impressed by the importance of the motorcycle and how it "revolutionises" the way people go about daily chores.
The goal then became to create reliable, durable and affordable new motorcycles, made specifically for the African terrain, adopting a user-centric design process. Following four years of prototyping the company is now in the process of launching its first bike, the Kibo 150.
London-based Greenspace was appointed to create a full-on branding and marketing campaign to take the bike to market.
"A few detailed research trips to Kenya, enabled the creative team to experience the poor quality road conditions as well as meet with NGO workers, transport operators and people who ride motorcycles for work and for fun," says the agency. "The result was to create a simple campaign using real life stories, using the the legacy-driving idea for Kibo entitled, 'Go Do'".
The name and logo design, however, were both created by Nairobi-based agency, Ark Africa. Details include "Kibo" – a Swahili word meaning "hippo" as well as a reference to one of Mount Kilimanjaro's three volcanic peaks – set in typeface Circular, and an "X" symbol that is claimed to be based on the motorbike's frame.
The "X" from the logo mark subsequently re-appears in a deconstructed arrow form throughout the identity material newly-designed by Greenspace, with multiple arrows being combined to mimic the marks left on roads by tyre treads.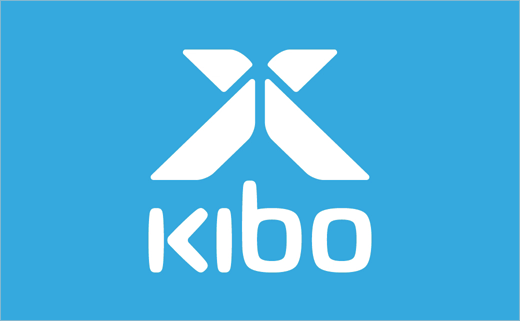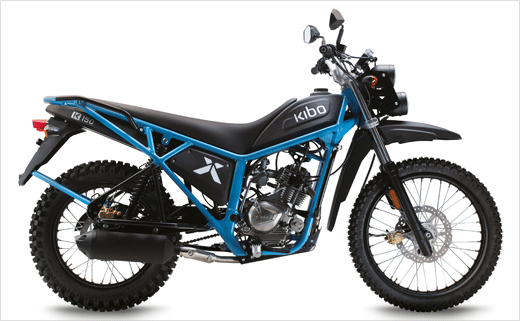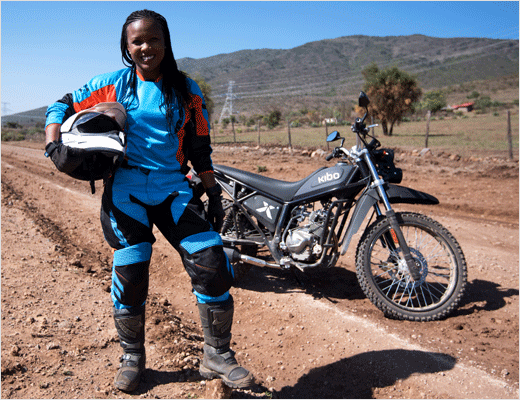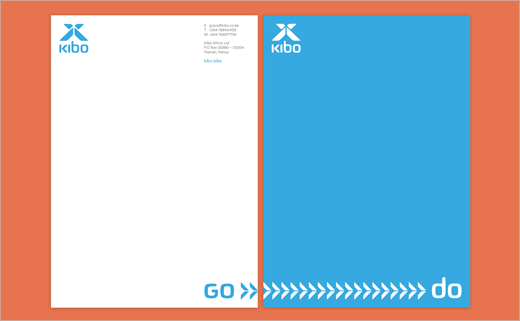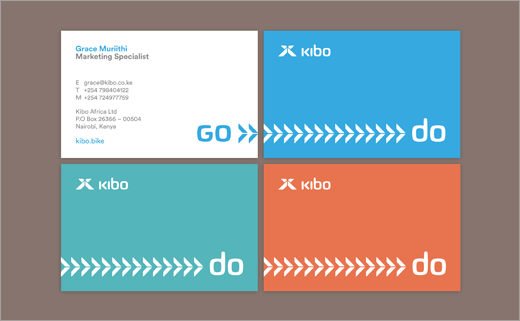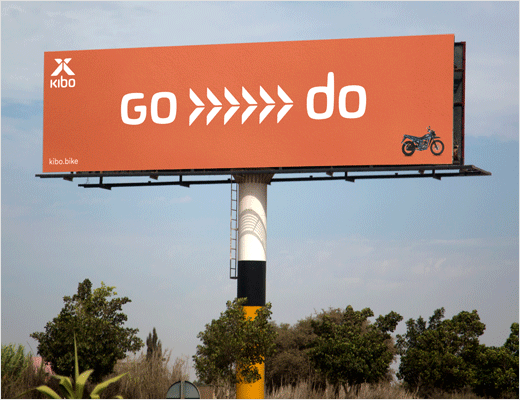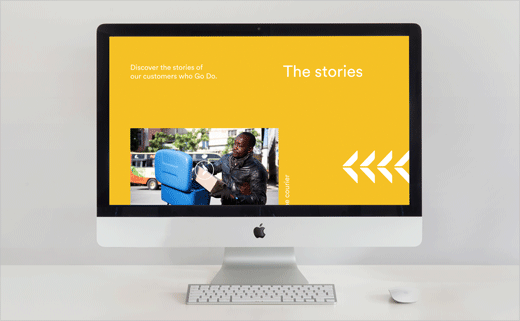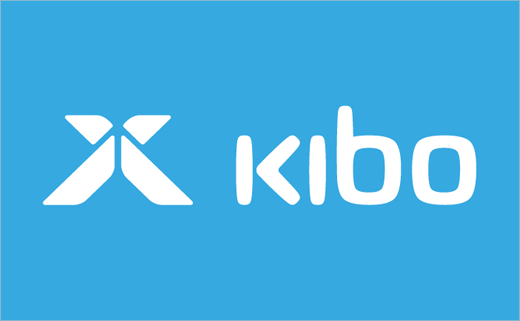 Greenspace
www.thegreenspace.com