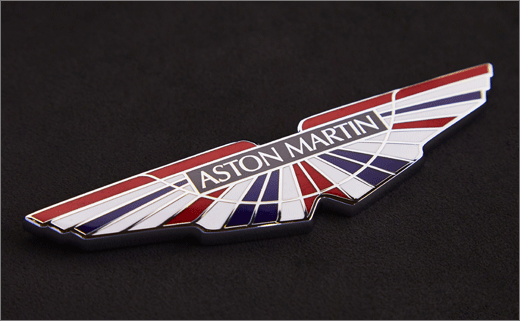 How Do They Make Aston Martin Badges?
On the eve of the 2016 World Endurance Championship opener at Silverstone, Aston Martin Racing has unveiled a bespoke selection of 'wing' badges in celebration of the famous endurance series.
Every Vantage produced for the road or race track is made by hand and the wings that feature on each model make no exception.
Commissioned by the British marque's personalisation service 'Q by Aston Martin', the collection has been made by craftsmen located in Birmingham's Jewellery Quarter. Each piece celebrates a different round in this year's championship.
With the series to commence with the 6 Hours of Silverstone, all three V8 Vantage GTE entries will be treated to a union flag inspired piece. Alternative designs of the famous wings logo will be displayed for the following eight rounds of the championship, including the 24 Hours of Le Mans; the FIA WEC's centrepiece event.
The enamelled badge is created using a combination of CAD equipment and age-old jewellery making machinery – some of which dates back over 120 years – at manufacturer Vaughtons.
There are a total of 43 separate colour segments in a wing, each of which is bound by a chrome line. Starting with an initial pressing and annealing process to ensure the badge's strength and durability, all wings are subjected to chipping; a sequence of removing any ridges in the metal.
The colours which give this collection its finish are applied by hand and finished using a fine grindstone to ensure a smooth surface. The wings are then fired to glaze, polished to instil a shine and plated for the finishing touch.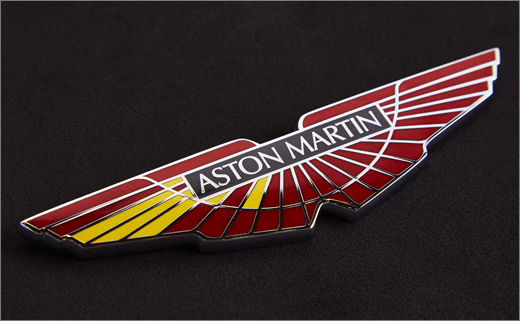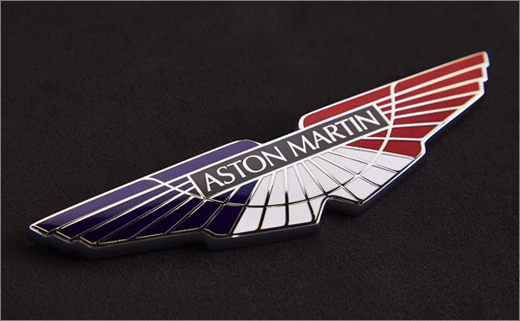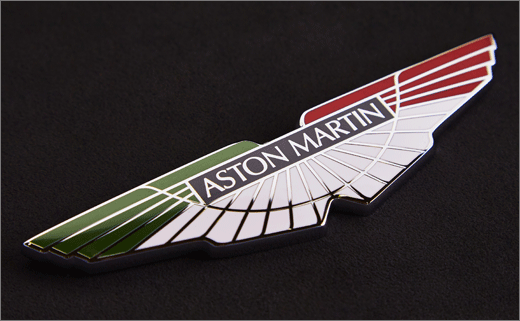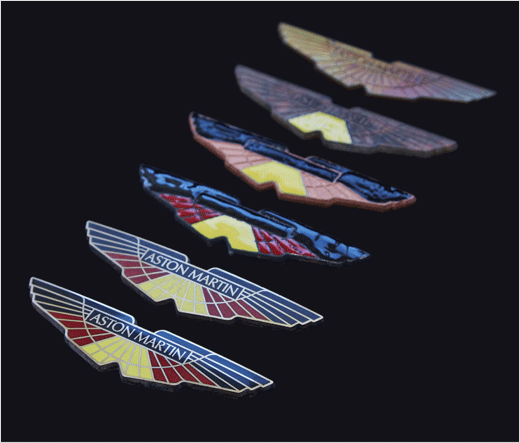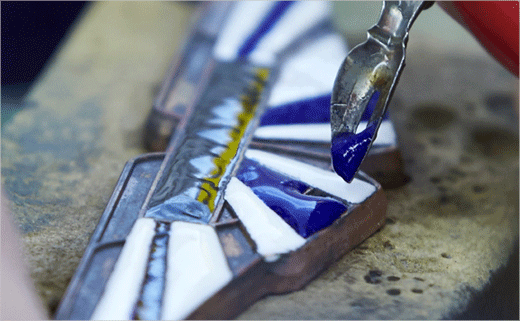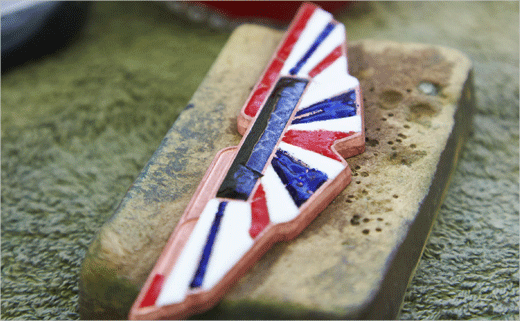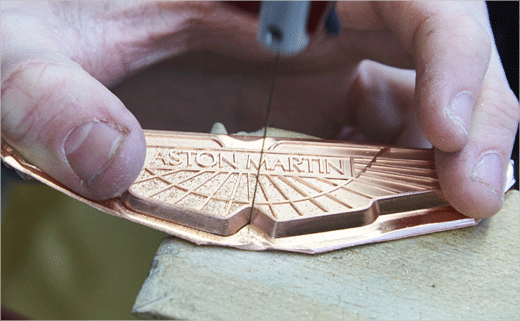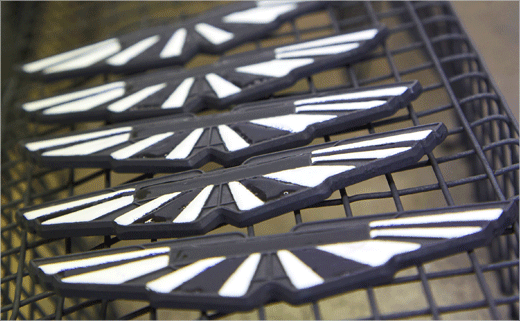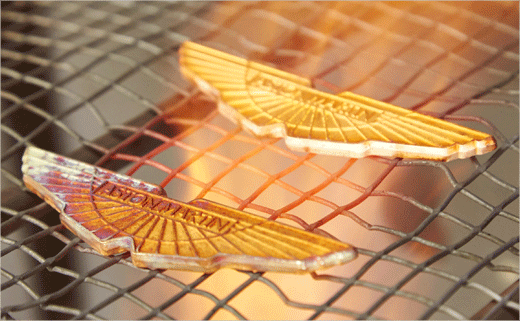 Source: Aston Martin