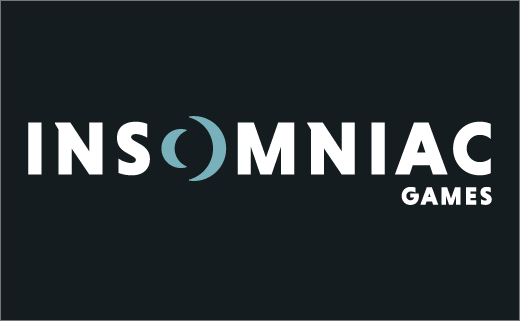 Insomniac Games Reveals New Logo Design
Insomniac Games, the American video game developer behind such titles as Ratchet & Clank, Sunset Overdrive and the upcoming Spider-Man game for PlayStation 4, has unveiled an all-new logo design.
Having started life as "Xtreme Software" back in the mid-1990s, the new, more minimalist brand mark represents the first update to the studio's logo in some 15 years.
In a blog post detailing the re-branding, company bosses explained the rationale behind the new look:
"We reviewed this design very early in the exploration process. It caught our attention immediately, and wouldn't let go even after we explored other directions. It works on multiple levels for us. It's got a lunar theme, with what appear to be two crescent moons facing each other as the 'O' – reminiscent of our past and future. Many folks here also see a portal or lens for the 'O', which we like because it symbolises exploration as well as how many of our fans see us differently.
"Observant fans will see the subtle callbacks to our previous Insomniac Games logo, including the oversized 'O,' serif lettering on the 'N' and the positioning of 'Games' as a core part of our identity."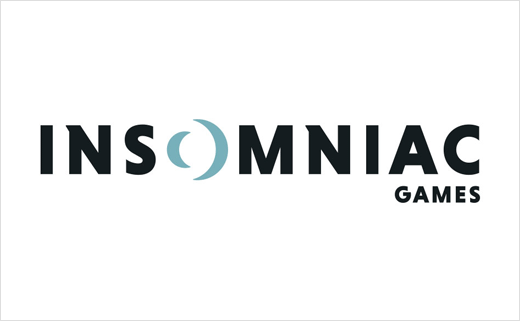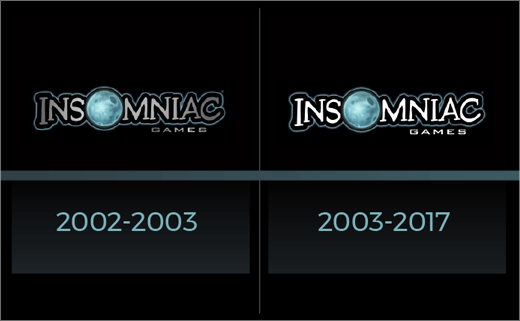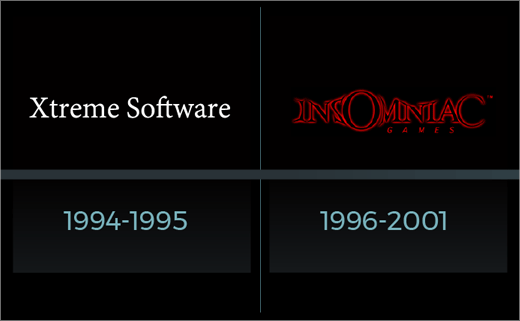 Source: Insomniac Games