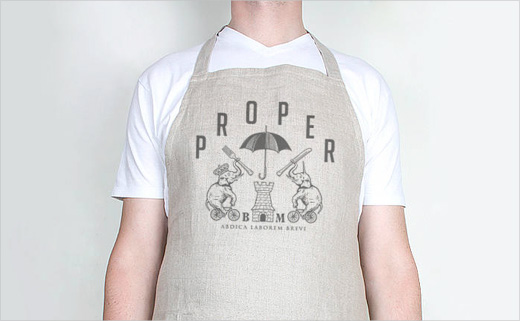 September 11, 2014
Categories:
Food
Interabang Creates Branding and Packaging for 'Proper Beans'
London-based agency Interabang was approached last November by Ben Mason, founder of Proper Beans after he came across their work for Brew Tea Co.
Proper says its mission is to reinstate baked beans as the premium meal it once was – it was first sold at Fortnum and Mason in 1886 and marketed as a high-tech American import: one of the the first canned products.
Interabang was tasked with creating a brand and packaging that would "disrupt" the sector and "playfully subvert" baked beans' heritage.
"It was clear that Ben's product was truly unique (fresh, tasty baked beans from the chiller cabinet) and we wanted his brand to reflect this. Ben's story and passion for the product was inspirational, and this provided the genesis for the proudly front and centre Proper crest – whilst visually providing a quirky, very British take on the language of premium FMCG," say the designers.
Proper is launching in Fortnum & Mason – where the British baked beans story began – as a range of four flavours, with the full range of six (as well as limited edition varieties) to be released later this year.
The project scope includes packaging, online, stationery, photography & art direction, uniform and POS.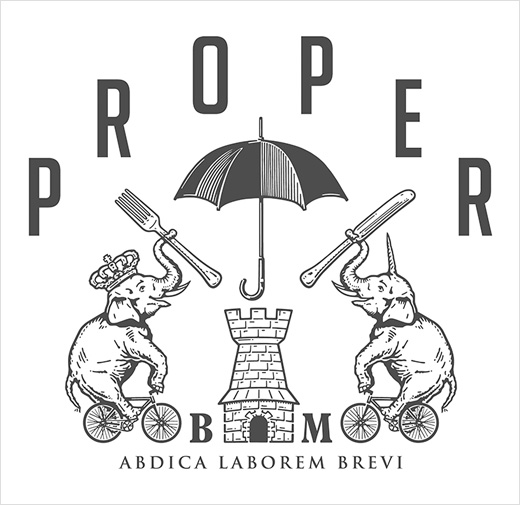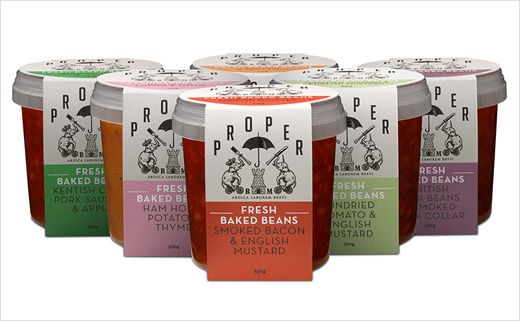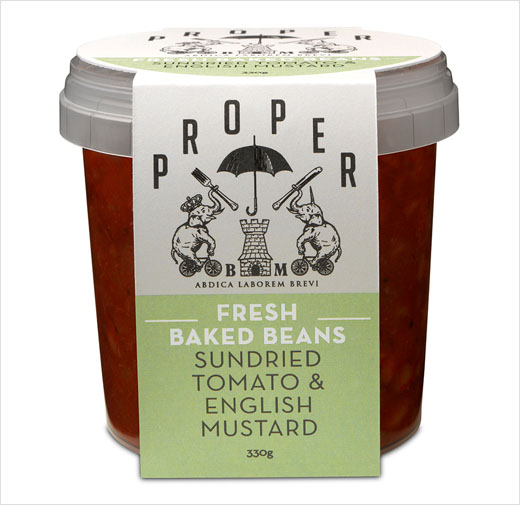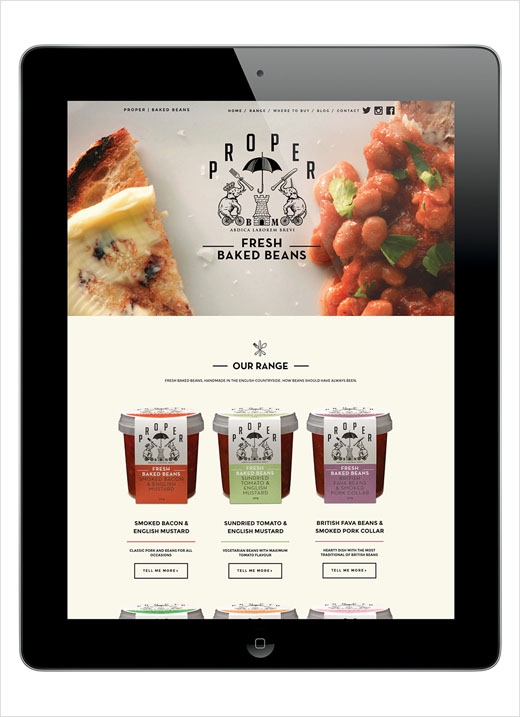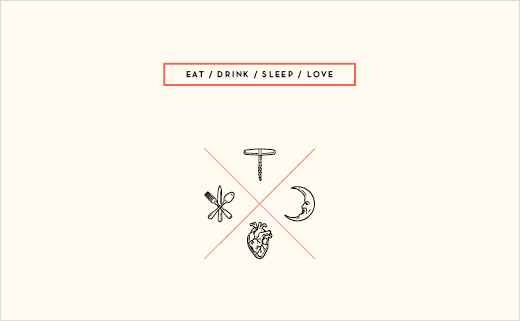 Interabang
www.interabang.uk.com