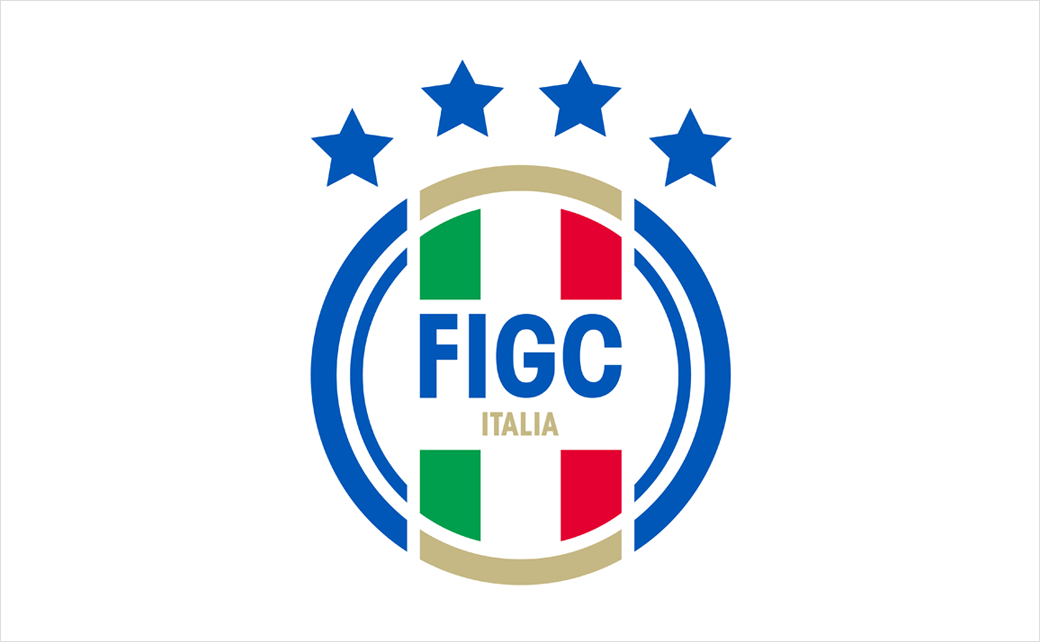 October 8, 2021
Categories:
Sports
Italian Football Federation Introduces New Logo
Italian football's governing body, the Federazione Italiana Giuoco Calcio (FIGC), has this past week introduced an all-new logo design.
The new badge was officially revealed on Monday night by FIGC president Gabriele Gravina at Garage Italia, a historic service station turned creative workshop located in Milan.
He was joined on stage by Lapo Elkann, president and founder of Independent Ideas, the creative agency responsible for designing the federation's new logo.
"I am honoured and grateful to President Gravina for choosing my team to create one of the most symbolic logos of our beloved Italy. The logo we have designed combines the glorious tradition of the federation with innovation and authority, important facets of our country and its inhabitants," commented Elkann.
Adding: "Designing the FIGC logo is a source of extreme pride and happiness for me; as an Italian, there is nothing that could make me prouder. My sentiment is further strengthened because this is happening at a crucial moment for the federation, just after the exciting victory of the Azzurri at EURO 2020."
According to the FIGC, the aesthetics of the first footballs inspired the circular shape and vertical graphics of the new badge, while the four stars represent Italy's four World Cup victories in 1934, 1938, 1982, and, most recently, in 2006.
However, the new logo will not be replacing the crest featured on the national side's team jerseys.
As a result, the FIGC joins other European federations (for example Belgium, Germany, and Spain) that have made the same decision, distinguishing the crest on the jerseys worn on matchdays from the 'corporate-institutional' one.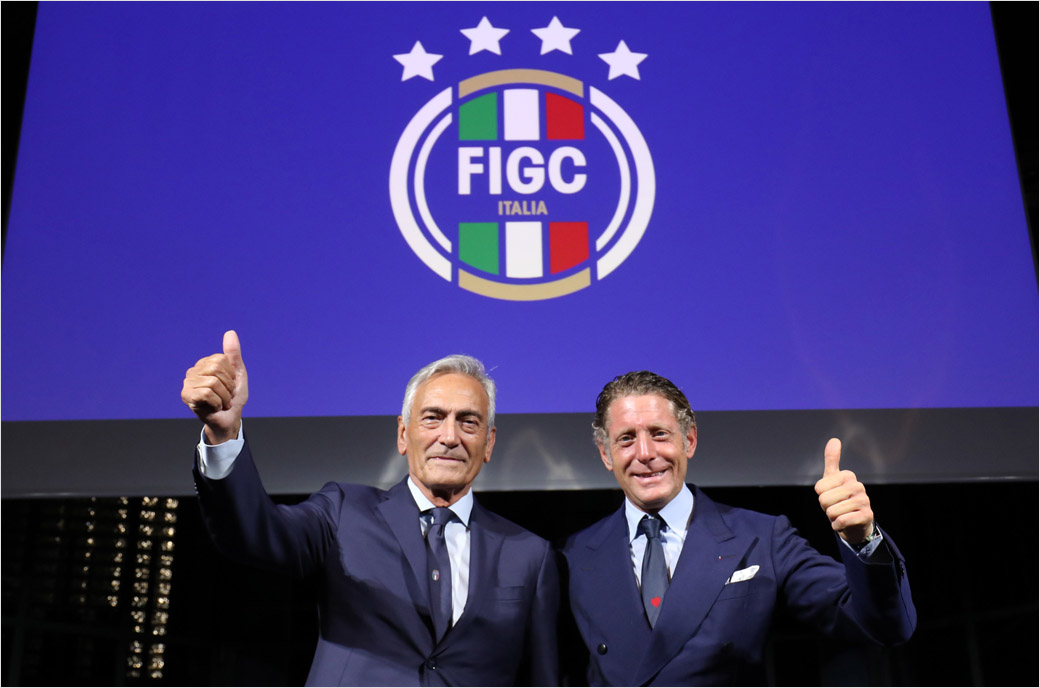 Gabriele Gravina and Lapo Elkann with the FIGC institutional logo
Source: FIGC