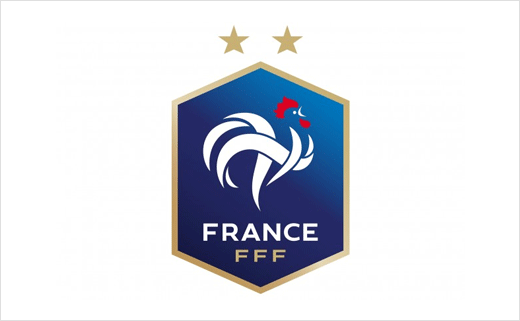 July 26, 2018
Categories:
Sports
French Football Gets New Logo Following World Cup Win
The French Football Federation has revealed a new logo design for the country's national side following the team's victory at the World Cup.
With a 4-2 win in Russia against Croatia in the final, Les Bleus secured what is only their second ever World Cup title.
And as a result, a new gold star has now been added to the team's crest, with stars traditionally representing important trophies won by a football team.
"Naturally, the FFF wished that the official logo of the Team of France A evolves to accompany this title and to integrate this second star," a statement from the federation read. "The stars will now be reserved for France A and women's teams, depending on their number of victories in World Cups."
However, not only has a new star been affixed to the team's badge, but the overall logo has also been modernised, particularly in respect to its colours and typography.
The famous Gallic rooster, or "le coq gaulois" as it is called in French, has been tweaked too – gone are the gradient fills and the head now sees a more streamlined comb as well as the addition of an eye. The symbol is set above the word "France" and, together, the two elements sit within a vertically stretched hexagon.
Simultaneously, the FFF has refreshed its main logo, with the updated design being a modified version of the new crest that will adorn the senior French side's jersey.
Unlike the latter, it omits the word "France" and comes minus any stars. It also sits within a more equal-sided hexagon.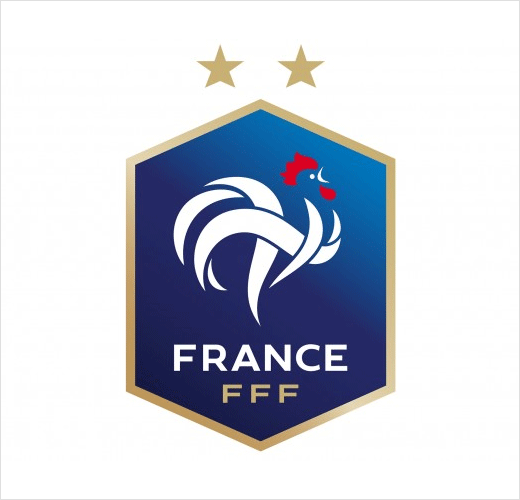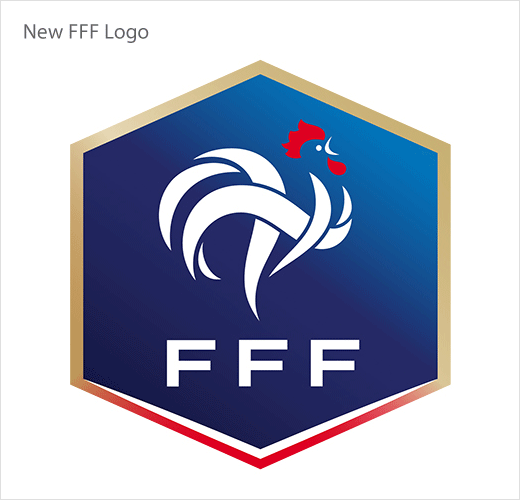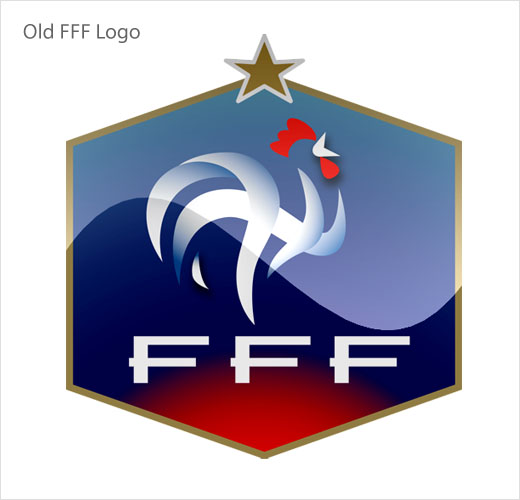 Source: FFF