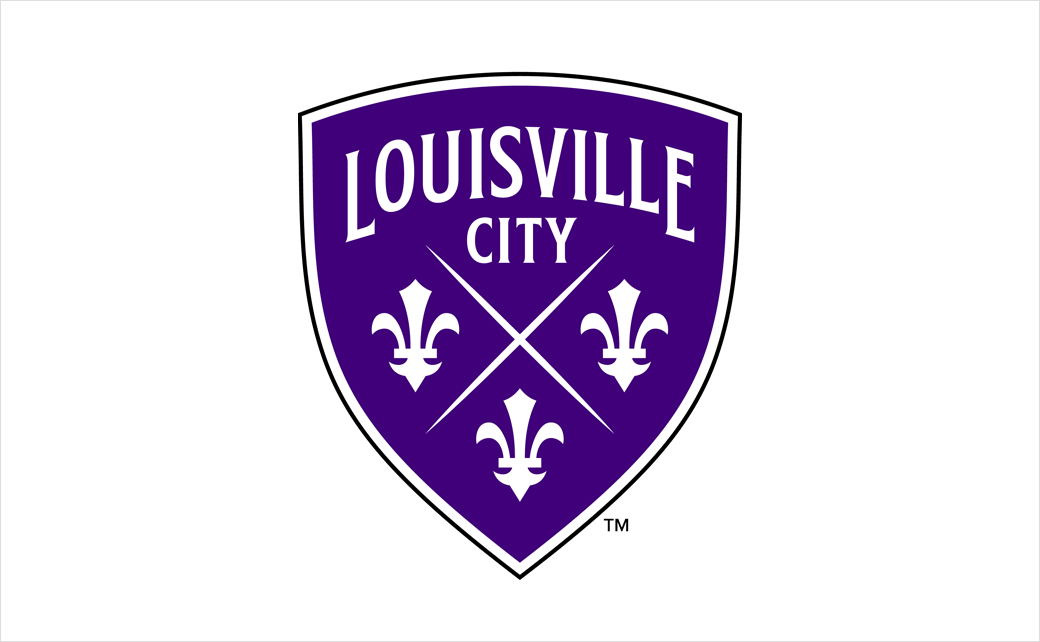 November 20, 2020
Categories:
Sports
Louisville City FC Unveils Redesigned Logo
Louisville City Football Club has officially unveiled its redesigned logo, the outcome of an almost year-long rebrand process.
The latter was triggered following a backlash from fans to the original logo that was announced by the club last December.
Created by Matthew Wolff Design, the firm behind branding for teams such as Los Angeles FC and New York City FC, the new shield-shaped logo features the colour purple and a trio of fleur de lis marks.
Known by its nickname "Lou City", the club has won two league titles, hence the pair of stars remaining above the refreshed crest.
"This rebrand isn't about changing our identity. It's about the growth and evolution of our organisation," claims club president Brad Estes.
The team is also now part of a larger Soccer Holdings LLC family that includes the National Women's Soccer League's Racing Louisville FC beginning play in 2021; both teams will share the Lynn Family Stadium as a home venue as well as a new training facility opening next spring.
Matthew Wolff designed Racing's lavender and violet look, too. It likewise includes the fleur de lis, a stylised lily flower synonymous with Louisville.
The LouCity and Racing brands will sit alongside one another in a number of settings, making it critical that they achieve a visual harmony.
"We will always pay homage to our original crest used for LouCity's first six seasons," comments Mitch Ried, vice president of sales and marketing. "We also felt as our organisation has grown from not only a USL club but also into a beautiful new stadium, youth academy and an NWSL franchise that we needed to accordingly update our brand.
"The goal for us was to create something simple, bold and timeless that works in harmony with Racing Louisville FC."
LouCity's technical staff and players were shown the new branding before its release, with head coach John Hackworth reportedly saying it went over quite well in the locker room.
"When the new logo was presented to our team, I think it's fair to say that we were all impressed with it," Hackworth says. "The amount of thought and detail that went into it was extraordinary. We are excited to wear it and represent our club with a tremendous amount of pride."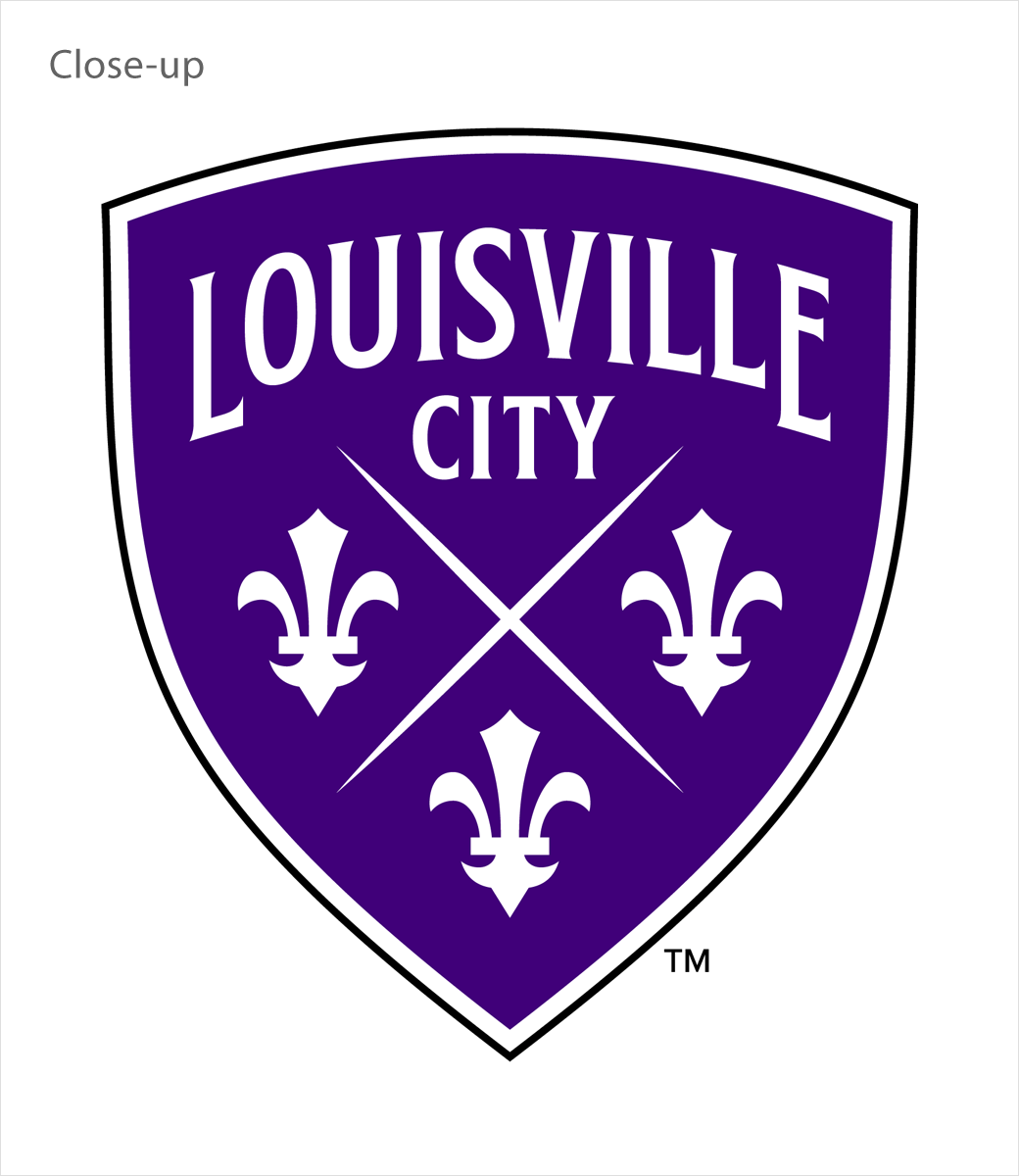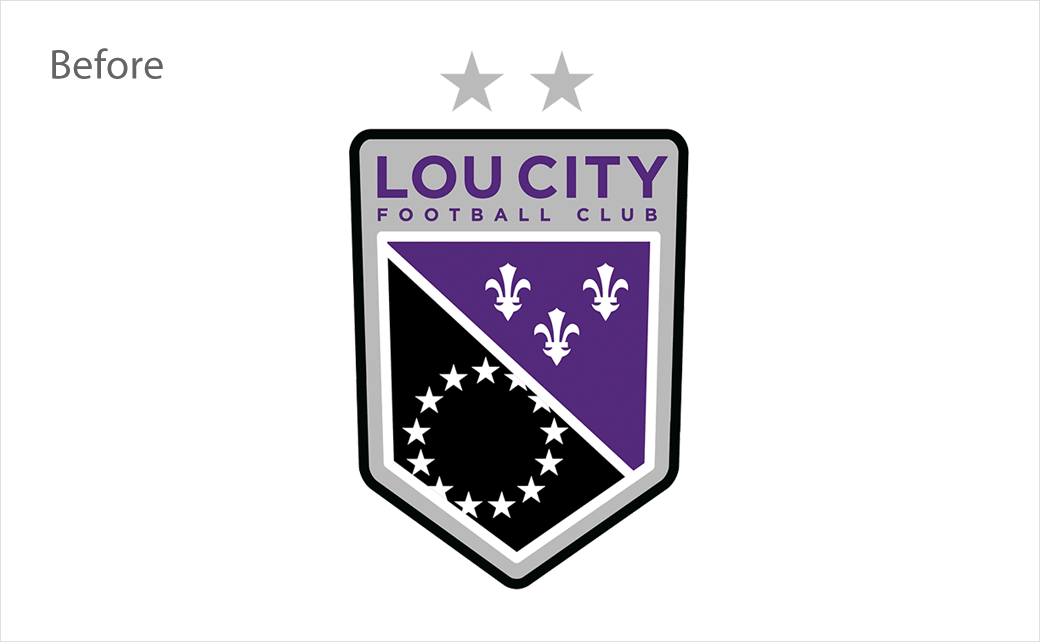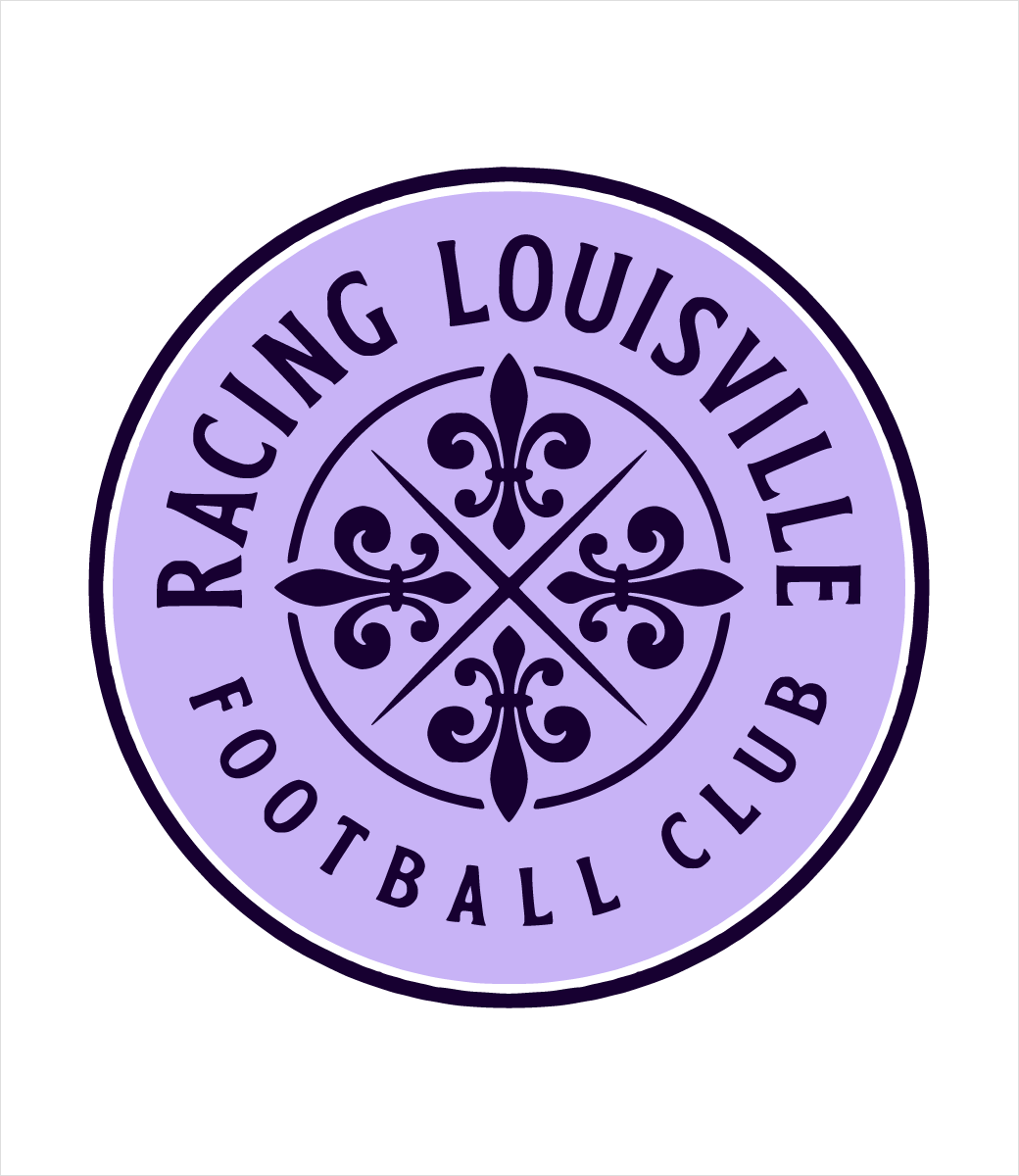 Source: Louisville City FC