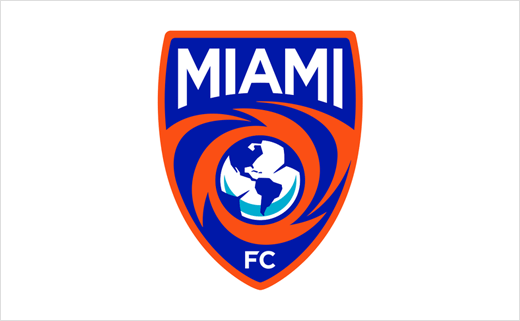 August 14, 2015
Categories:
Sports
MIAMI FC Football Team Reveals Logo Design
Newly formed U.S. soccer club MIAMI FC has unveiled its official logo. The badge and shield have been designed to reflect the culture of Miami city, according to the designers.
The badge is laid out in the shape of a shield, showcasing three main colours, namely, orange, blue and aqua. "The base of the badge features swirls, which are intended to convey the sway of a palm trees' fronds lining the city's streets. The ball-styled globe creates a unique symbol that represents the team's commitment to soccer and reflects that Miami is a place that embraces all of the Americas," explain the designers.
For the seal, the lettering features a stylised sans-serif font that is claimed to be reminiscent of Miami's Art Deco history.
"Our mission with MIAMI FC is to connect with Miami's communities through the global language of soccer," said Antonio Barreto, CEO of MIAMI FC. "We wanted to make sure the badge and seal drew inspiration from the distinctive character that makes the city great, and we also wanted to create something that was truly representative of Miami's dynamic spirit."
The logo unveiling comes after the recent announcement that the club would join the North American Soccer League (NASL). MIAMI FC, which is currently the city's only professional football club, will begin play in the NASL in 2016.
The club is owned by entrepreneur Riccardo Silva and Italian footballing legend Paolo Maldini.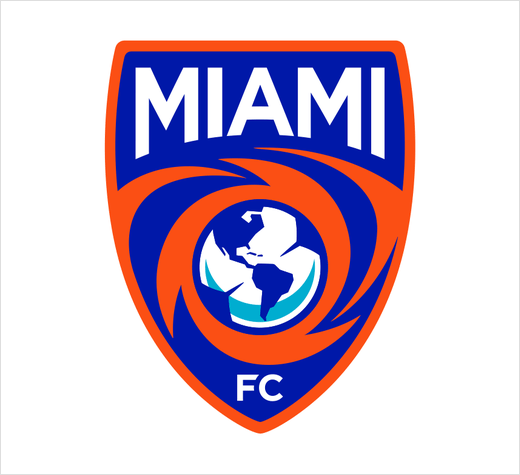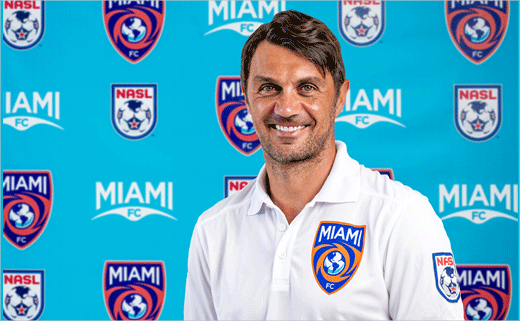 Source: Miami Football Club