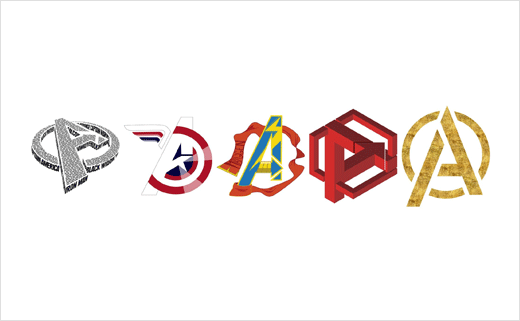 Marvel Design Contest Reimagines Avengers Logo
Following a call to staffers for submissions of a new version of the Avengers logo, Marvel's Global Creative Services and Brand & Franchise Management teams have named their finalists.
The company's employees were tasked with re-imagining the famous "A" logo for a chance to be used for an upcoming "consumer products initiative".
Dubbed the "Avengers Icon Challenge", the contest was judged by a panel including C.B. Cebulski (Editor-In-Chief), Lorraine Cink (Talent & Senior Creative Producer), Ryan Penagos (VP & Creative Executive), Joe Quesada (EVP, Creative Director), and Mary Sprowls (VP, Human Resources), who chose five finalist and ten runner-up designs from the 46 entries submitted by employees across the company. The designs were evaluated anonymously, without the judges knowing who had submitted them.
The five finalist designs were created by Ann Marie Lombardo (Digital Design Lead), Frank Marullo (Senior Art Director), Jose Rey (Art Director), and Solomon Swerling (Script Coordinator).
Following them, the ten runner-up designs were made by Monique Cleckley (Brand Assurance Licensing Rights Coordinator), Yuni Hong (Junior Designer), Seth Lehman (Assistant Chief Counsel), David Powell (Junior Motion Graphics Artist), Jose Rey (Art Director), Nelson Ribeiro (Graphic Designer), and Adam Stafford (Junior Designer).
"Being part of the management team for our first in house contest was an honour," said David Engel, Executive Art Director, Style Guide and Retail Creative. "I saw a lot of great designs from all areas across the company which was truly inspiring."
The winners were chosen based on their successful creative interpretations and variations of the Avengers icon. Speaking on Lombardo's finalist design, Penagos said, "It grabbed me with its simplicity. A great design should be visible from afar, and that easily stands out as a possible Avengers A. The black and gold aesthetic is also quite striking."
Swerling's submissions impressed the judges with his versions of character-specific icons, both chosen to be included amongst the five finalist designs. "Out of all the character-specific designs this is my absolute favourite," said Quesada on Swerling's Captain America icon.
Swerling's second design, a Ms. Marvel-inspired icon, was a favourite for Cink. "When I saw this icon, I gasped! I love the creativity of how the iconic parts of Ms. Marvel's costume were incorporated within her strong colour palette," she said.
The five finalist designs have subsequently been made into T-shirts that are available to buy on Amazon.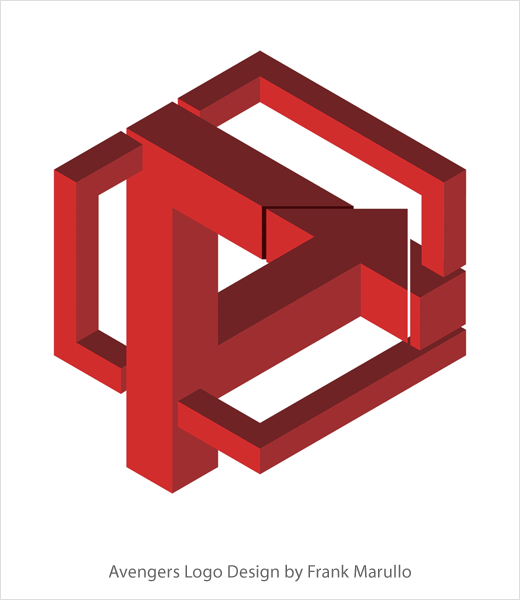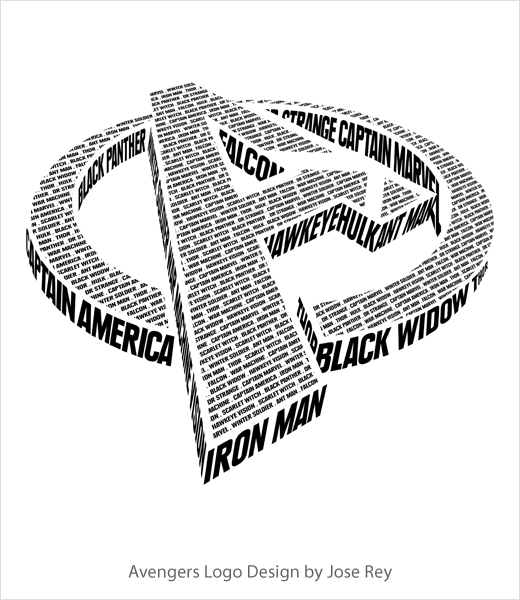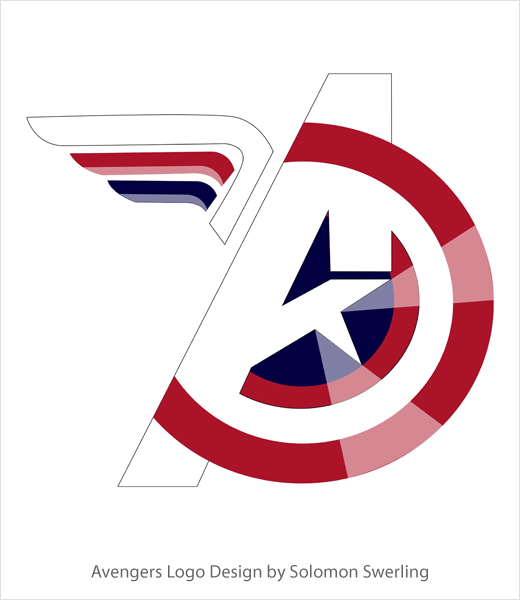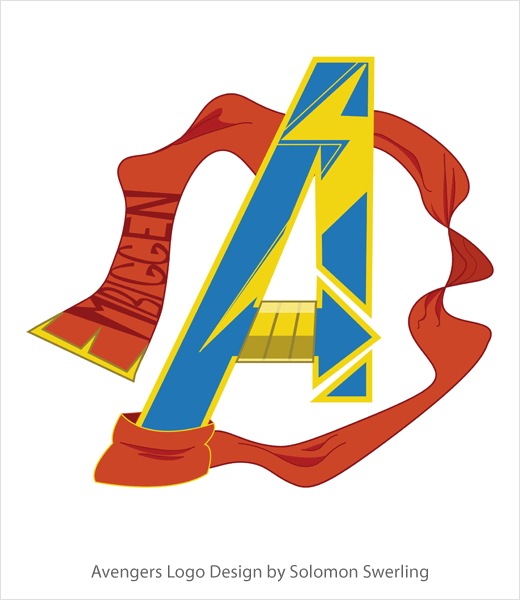 Source: Marvel