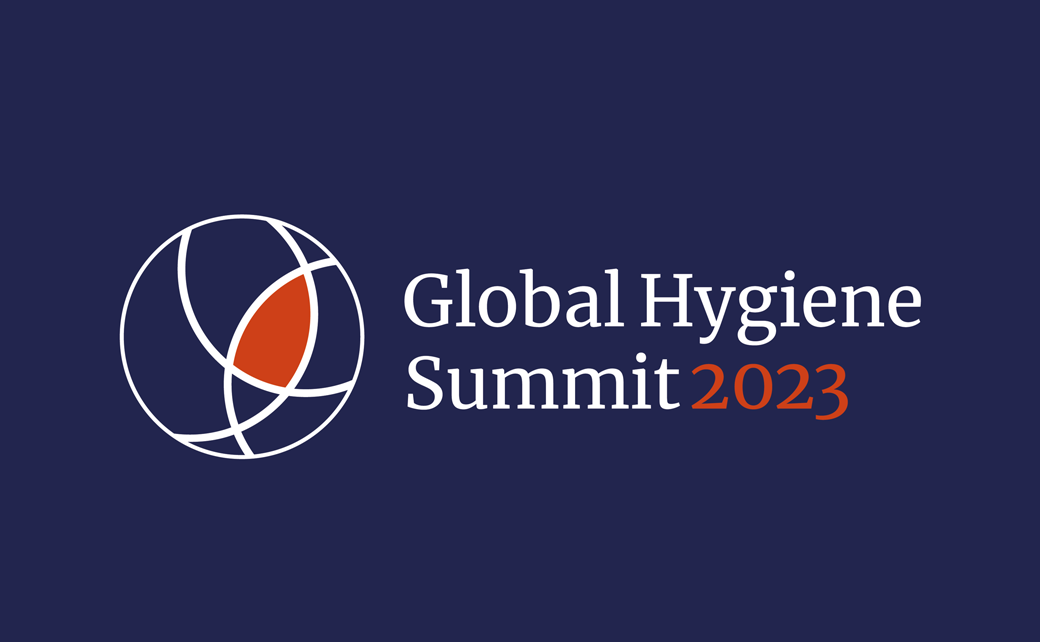 Offthetopofmyhead Creates Logo and Identity for Global Hygiene Summit
UK design and branding agency Offthetopofmyhead has created the new logo and graphic identity for the Global Hygiene Summit 2023, which gets underway at the Raffles City Convention Centre, Singapore on 15 and 16 February next year.
Said to be the first global hygiene summit of its kind, it is being organised by non-profit Reckitt Global Hygiene Institute in partnership with Singapore's National Centre for Infectious Diseases and WaterAid, as well as in collaboration with the World Bank and Harvard TH Chan School of Public Health.
Founded in 2020 with a multi-year $25 million grant from Reckitt (the company behind some of the world's most well-known consumer brands in hygiene, health, and nutrition, including, among others, Air Wick, Clearasil, Dettol, Gaviscon, Nurofen, and Strepsils), the Reckitt Global Hygiene Institute is hoping the event will become the global meeting place for cross-disciplinary discussions related to hygiene science, behaviour, economics, and real-world experiences.
"One of the biggest issues in the hygiene space is its lack of definition as a field. There is no taxonomy, no consensus on terminology or how to measure the benefits of behavioural change. How can we expect to convince policymakers that they need to be investing in a space where we struggle to define the impact?" says Simon Sinclair, executive director of Reckitt Global Hygiene Institute.
Adding: "The Global Hygiene Summit will create a positive and stimulating environment that aims to persuade the various hygiene stakeholders that working together will, ultimately, create a stronger voice for change. By articulating the shape and importance of the hygiene field and the value of rigorous science, and by creating positive changes in hygiene behaviours, the Global Hygiene Summit will convene a community of practice around hygiene that can effectively influence policymakers."
"The Global Hygiene Summit's symbol is inspired by its three themes: hygiene as a foundational element of health; behaviour change and the built environment; and international commitment through to on-the-ground progress – can a holistic approach motivate a compound effect?" explains Offthetopofmyhead's founder and creative director, John Spencer, who collaborated on the project with graphic designer Fraser Watson and typographer Alan Meeks.
Further commenting: "The criss-crossing lines and orange 'sweet spot' are all about the intersection of health and hygiene, and the coming together of scientists, politicians, the private sector and civil society to create clarity around hygiene and the positive impact that could be gained in global health. The Summit's arcing supergraphics and distinctive colour palette help to create eye-catching and impactful communications that are varied yet coherent."
The new visual identity is rolling out across a number of digital and printed assets including the website, social media, stationery, literature, posters, signs, exhibition stands, the stage set, and merchandise.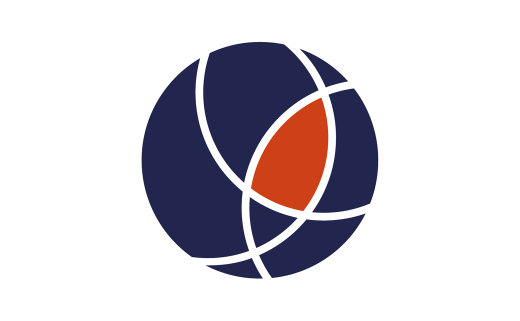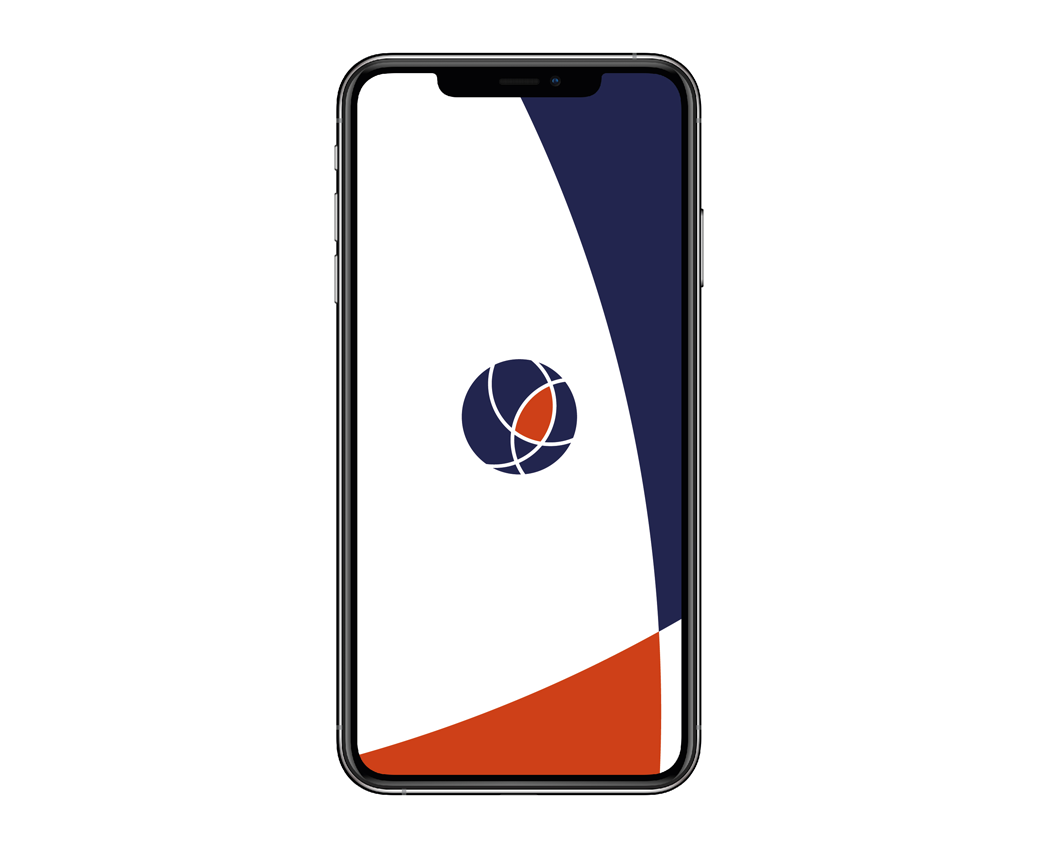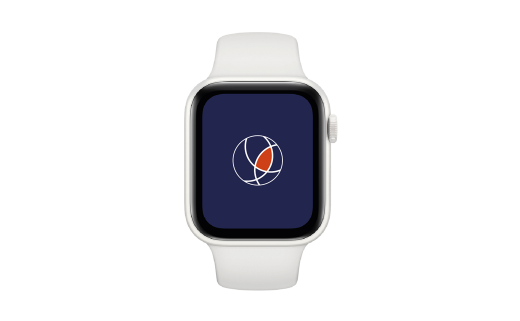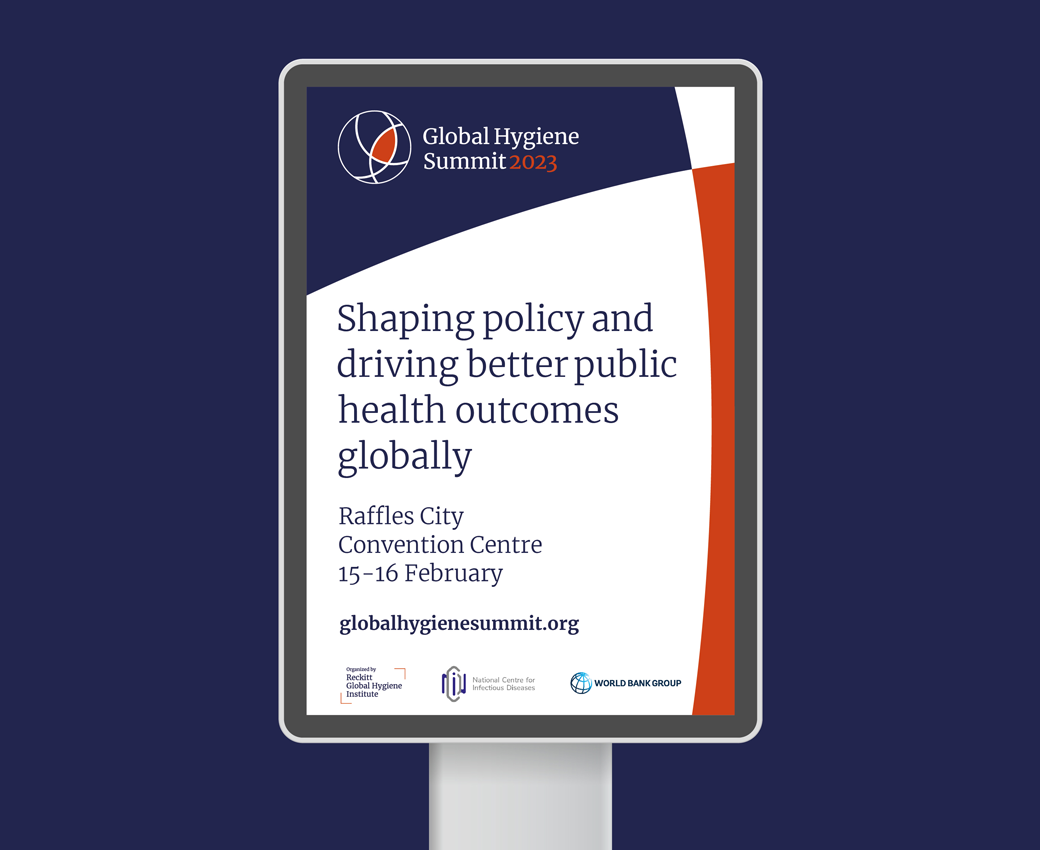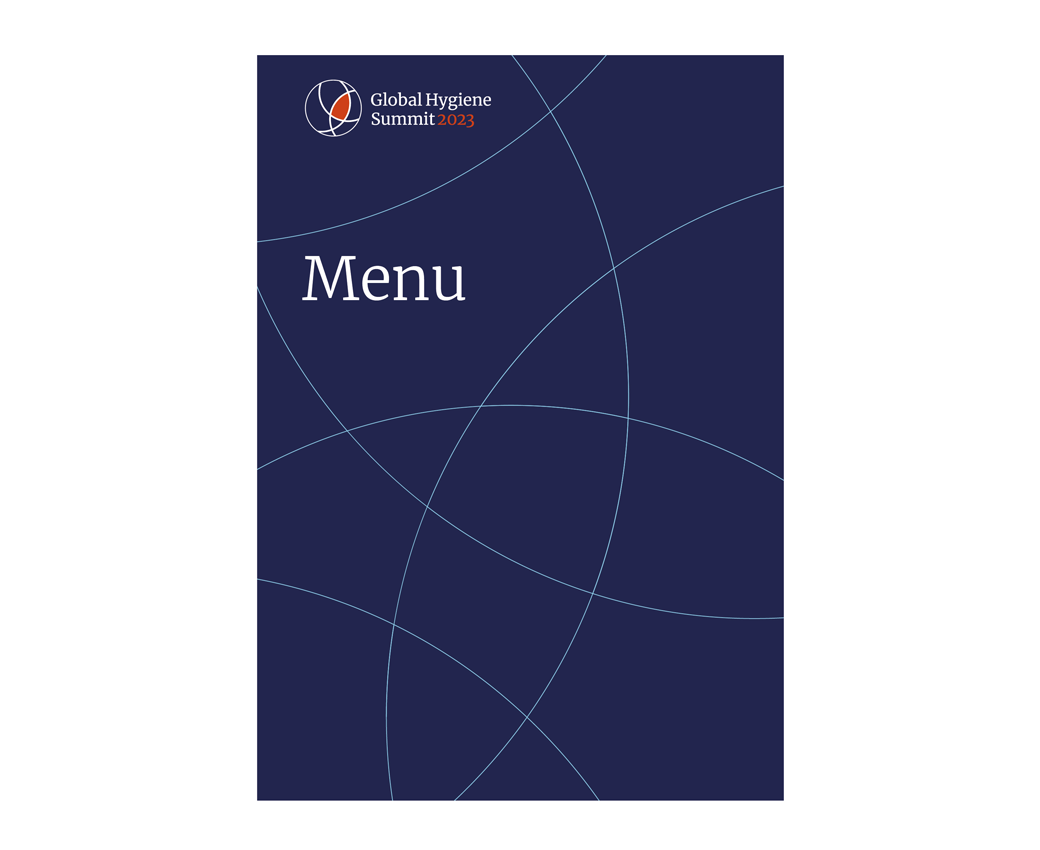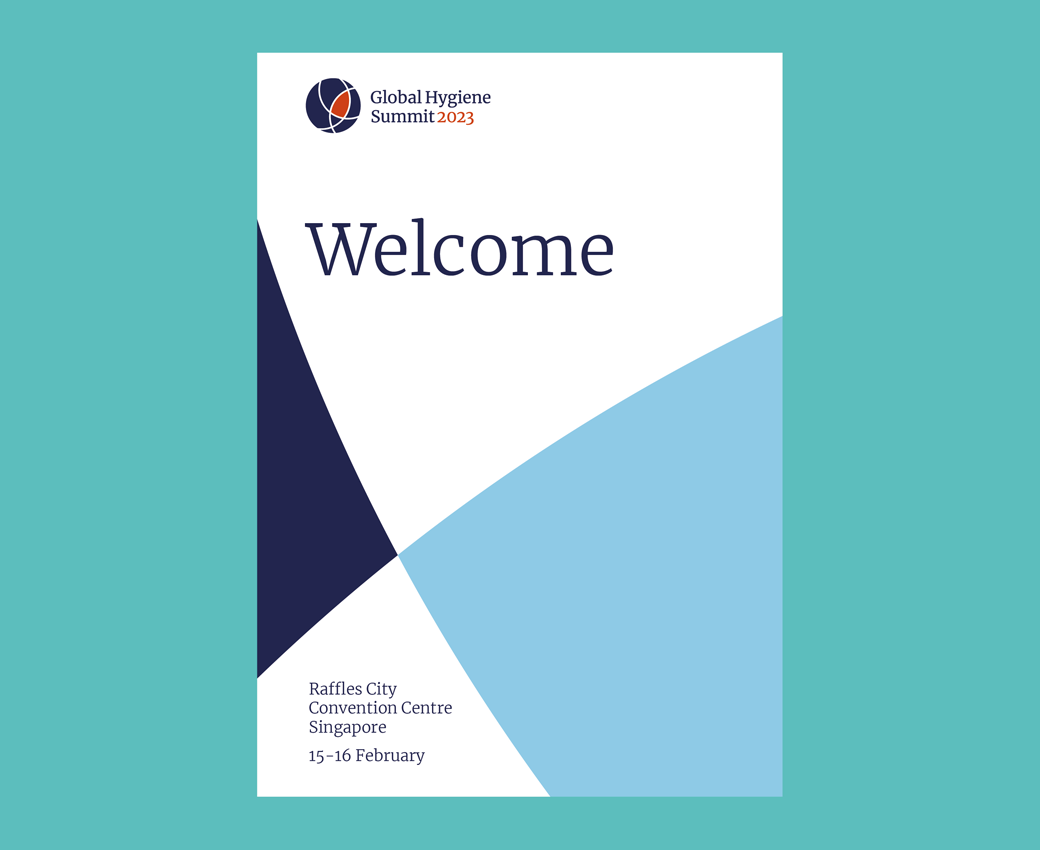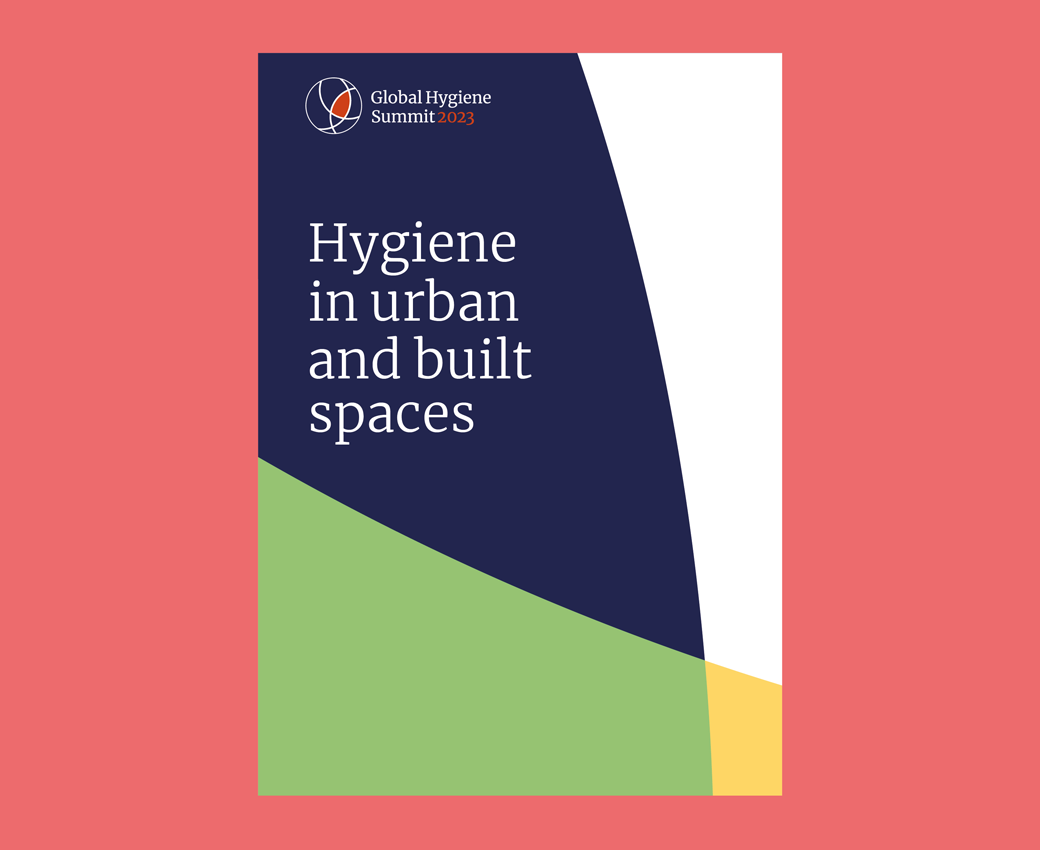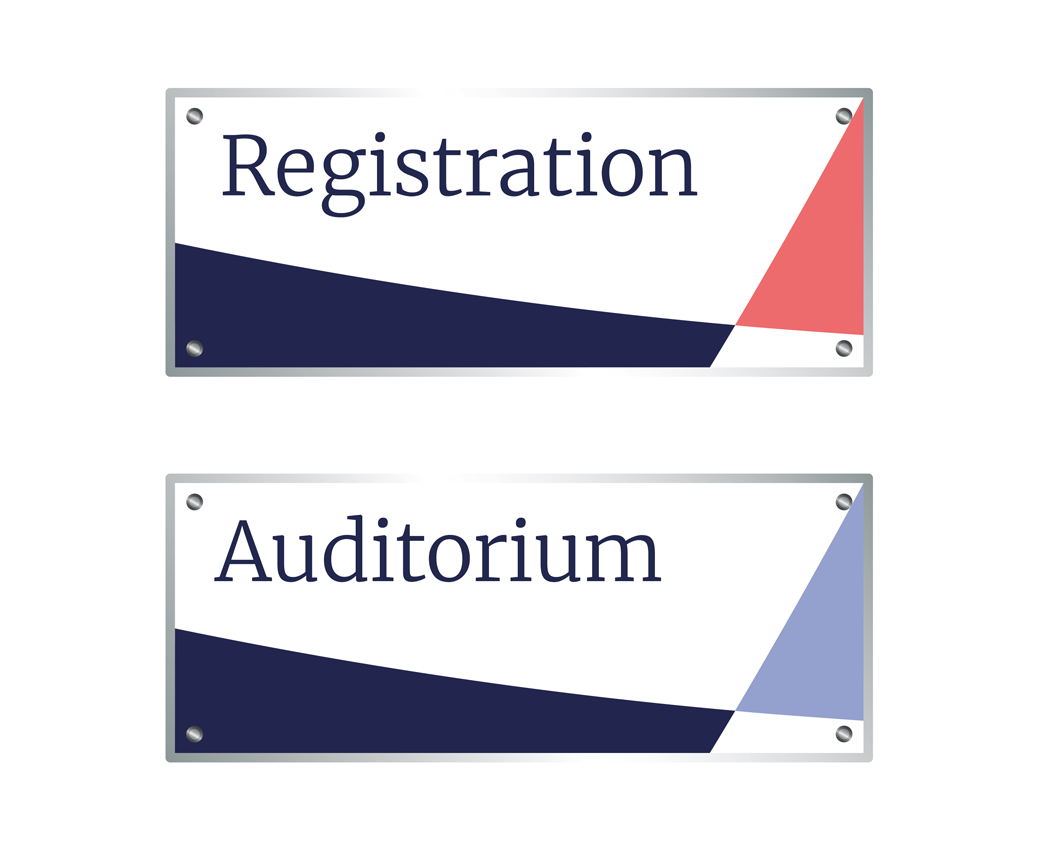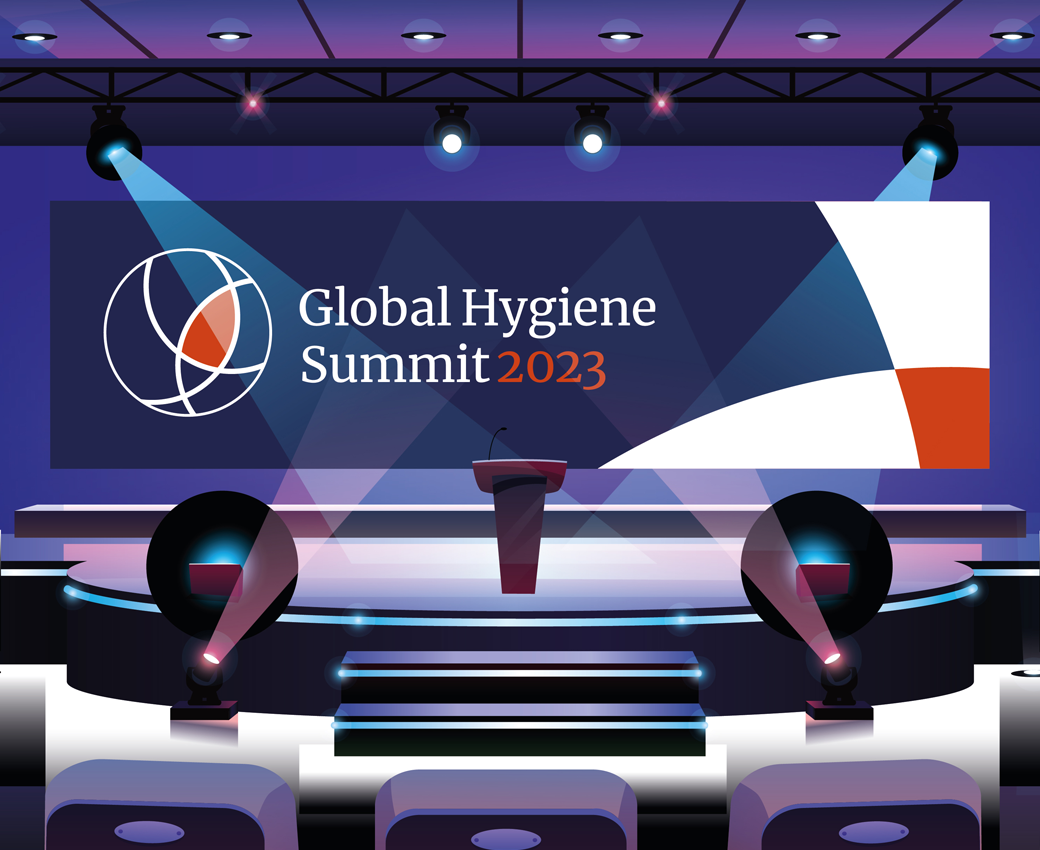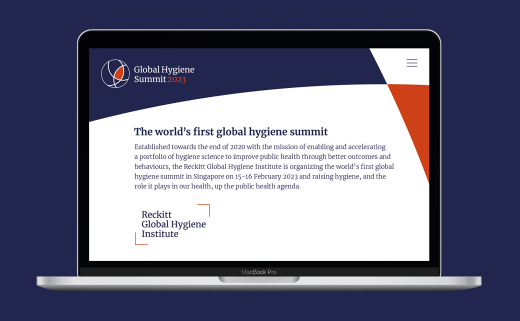 Offthetopofmyhead
www.offthetopofmyhead.co.uk