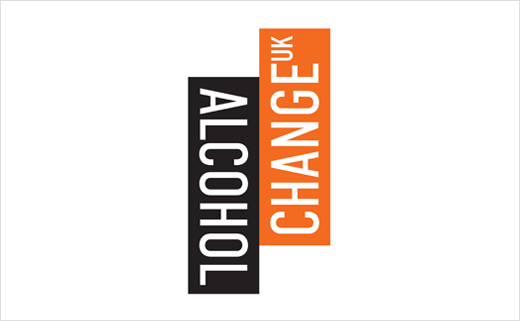 Offthetopofmyhead Helps Launch Alcohol Change UK
Offthetopofmyhead has created the name, logo and identity for Alcohol Change UK, a new national charity formed from the merger of Alcohol Research UK and Alcohol Concern.
While the latter was founded in 1984, Alcohol Research UK, formerly the Alcohol Education and Research Council, was founded in 1982.
There are currently an estimated 600,000 dependent drinkers in England – people whose relationship with alcohol is causing them and their families ill-health, conflict and pain – and four out of five of them are receiving no treatment. Alcohol was a factor in almost 24,000 deaths in the UK in 2017. It costs the NHS an estimated £3.5 billion every year in England alone. And its total cost to society is estimated to be at least £21 billion each year.
A global study called the Global Burden of Disease, which was published in The Lancet medical journal this past summer, determined that there is "no safe level of alcohol consumption". The report has been described by Professor Sonia Saxena, a senior researcher at Imperial College London, as the most important study ever conducted on the subject.
However, Alcohol Change UK says it is not "anti-alcohol"; rather, it claims to be "against the harm it causes".
"In 2017, twenty people died each day because of their drinking. But there are signs the tide is changing. The amount of alcohol drunk by young people is falling. Sales of alcohol-free and low alcohol beer have increased 58% year-on-year. The time is ripe for serious change – to improve and save hundreds of thousands of lives," comments Dr Richard Piper, chief executive of Alcohol Change UK.
With regards to the newly-created identity, John Spencer, founder and creative director of Offthetopofmyhead, says the logo's design was inspired by the charity's name.
"The name, Alcohol Change UK, has a strong connection with the charity's vision and mission. It's descriptive, but it's positive, uplifting and aspirational too. And that's an unusual blend," he explains. "It made sense for a name that's all about change to become a logo that's about change. The configuration of the words hints at a decline in the harmful effects of alcohol because of improved knowledge, better policies and regulation, shifted cultural norms, improved drinking behaviours, and more and better support and treatment."
Design details include a bespoke geometric sans serif typeface called Change and a typographic style that echoes the design of the main logo by using blocked words for emphasis.
Offthetopofmyhead also says it collaborated with typographer Alan Meeks and designer Claire Lythgoe on the development of the identity, as well as with digital agency Electric Putty for the design of Alcohol Change UK's website.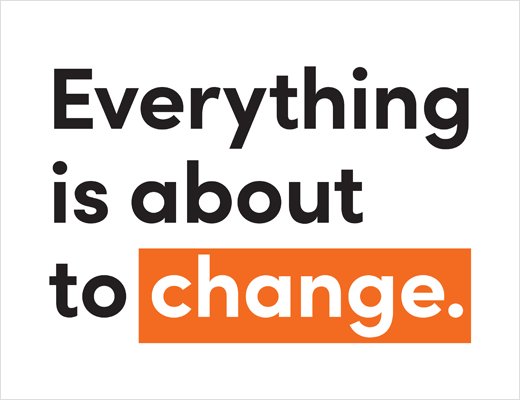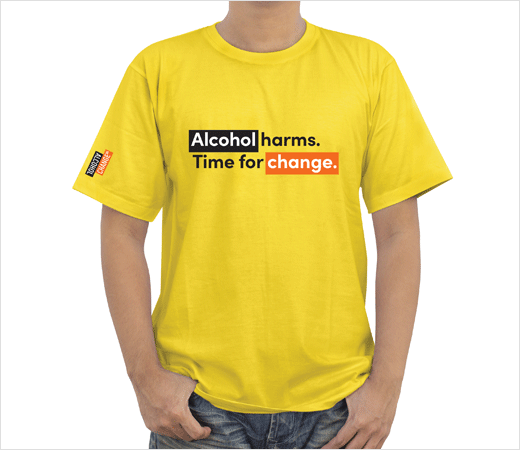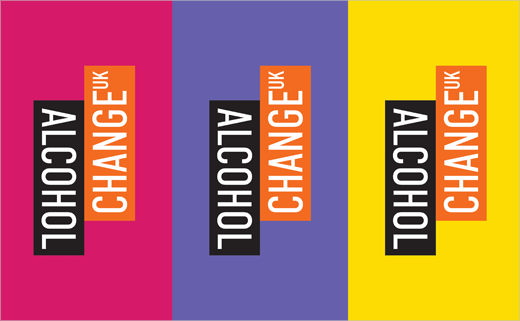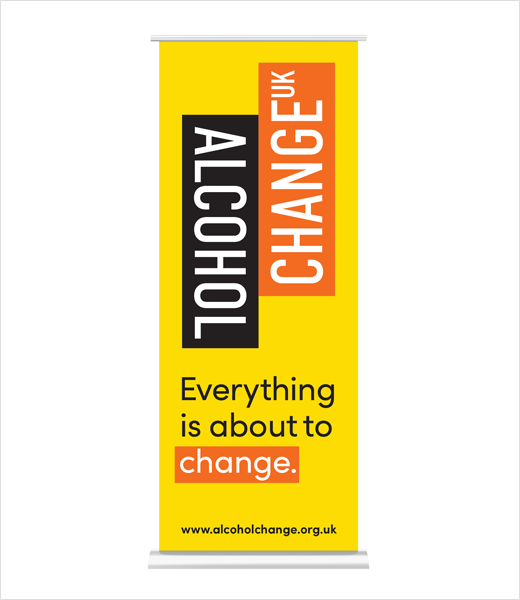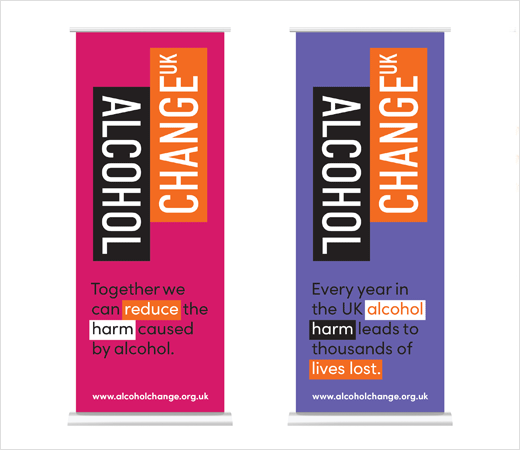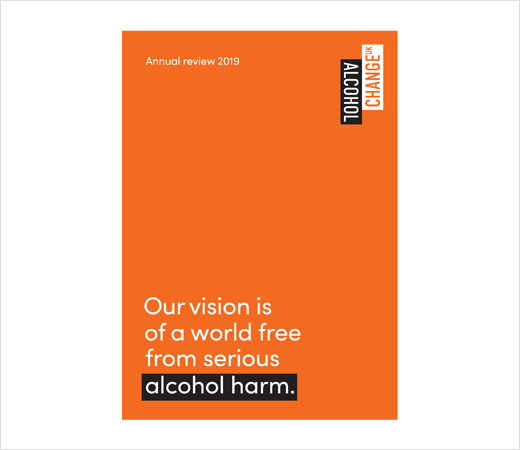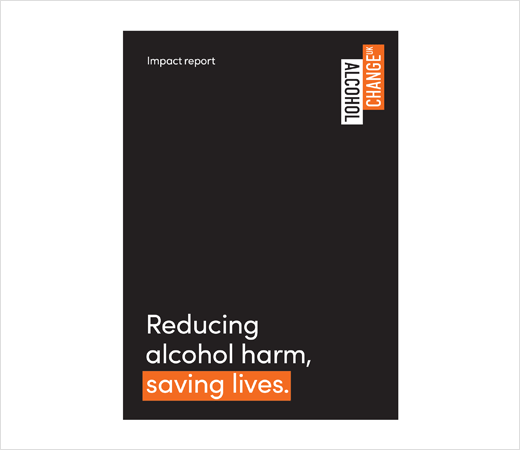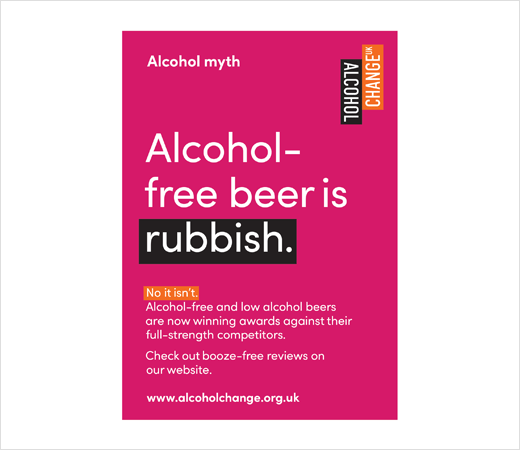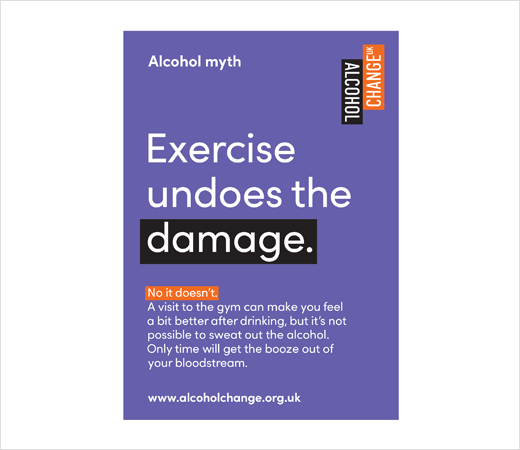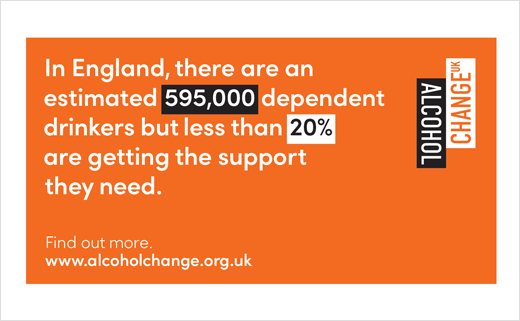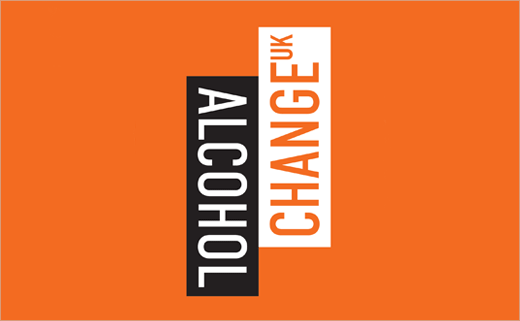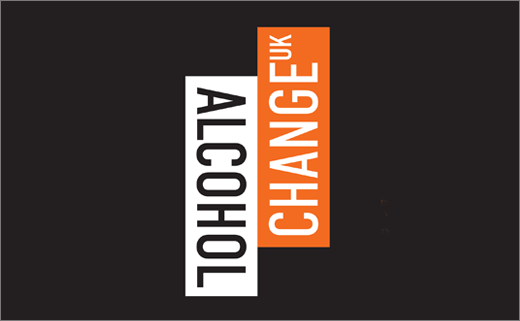 Offthetopofmyhead
www.offthetopofmyhead.co.uk