Offthetopofmyhead Creates New Logo and Identity for Bedfordshire and Luton Community Foundation
Offthetopofmyhead has designed the new logo and graphic identity for Bedfordshire and Luton Community Foundation (BLCF).
As one of nearly 50 community foundations around the UK, not-for-profit BLCF manages the charitable giving and philanthropy of individuals and businesses in the Bedfordshire and Luton area, as well as delivering funding on behalf of national charities, and local and national government.
"BLCF's brand-new logo and graphic identity reflects the innovative and collaborative style of a dynamic yet friendly organisation that isn't afraid to be different," says Offthetopofmyhead's founder and creative director, John Spencer.
"The logo focuses on the Foundation's initials because that's how people refer to it. The logo's stamp-like appearance was inspired by BLCF's ambition to create 'tangible impact'. The stacked arrangement of the custom-designed slab serif characters gives structure to the logo and emphasis to the idiosyncratic letter C for community – which is also used as an independent icon," he further explains.
The four-colour palette, meanwhile, is derived from Bedfordshire's official flag in an effort to draw a visual connection between BLCF and the county.
Offthetopofmyhead also collaborated with typographer Alan Meeks and designer Claire Lythgoe on developing the logo and identity, with the latter including portrait photography by Slater King.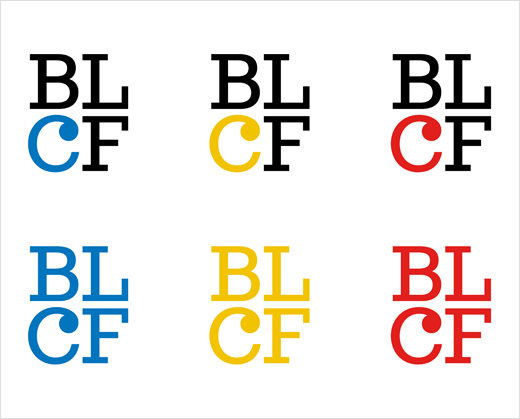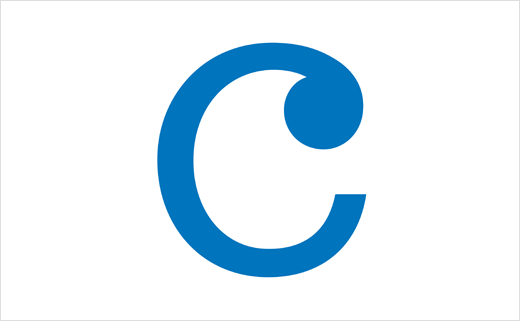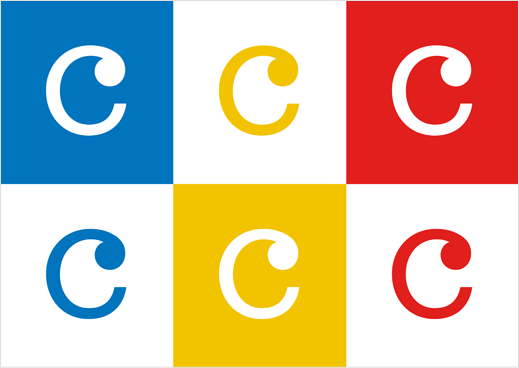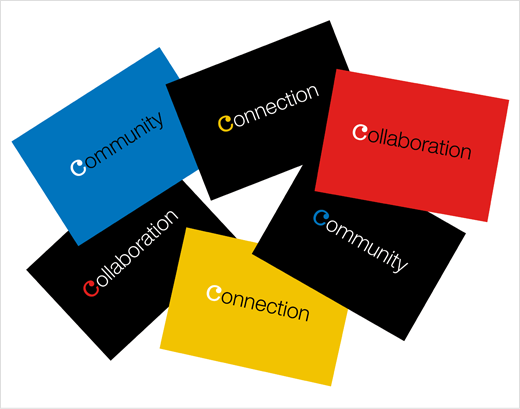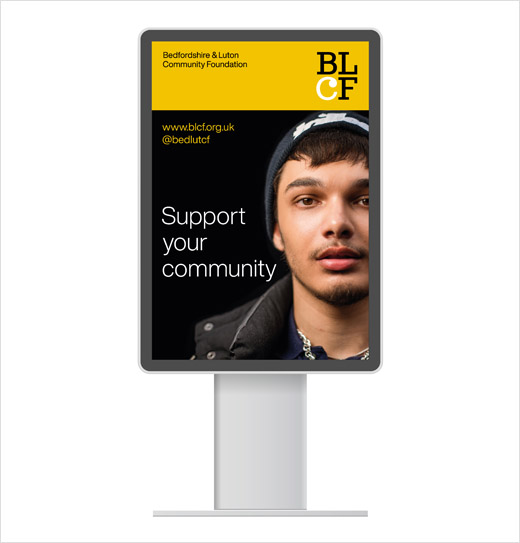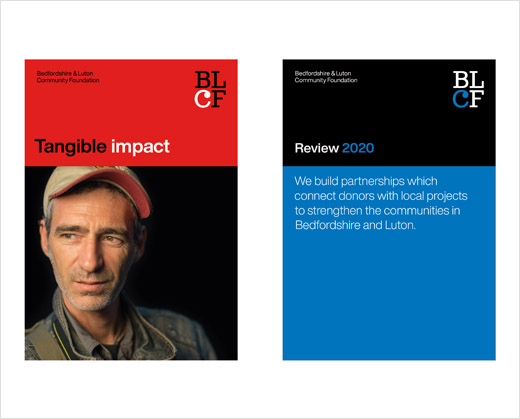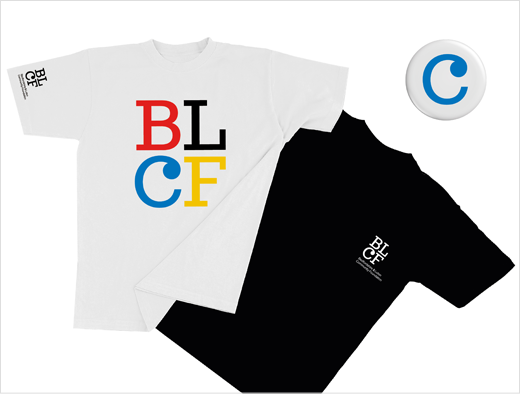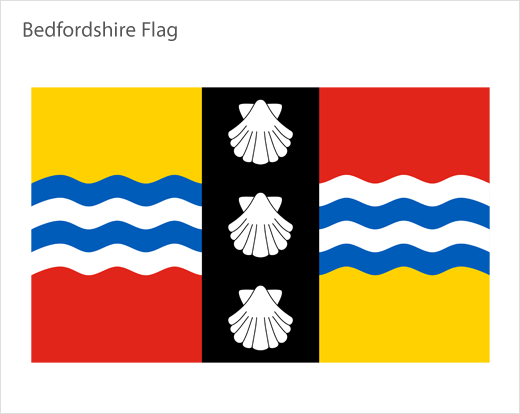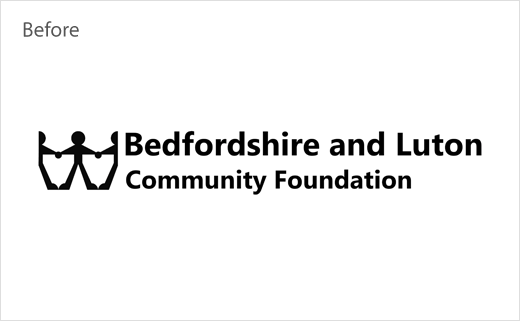 Offthetopofmyhead
www.offthetopofmyhead.co.uk