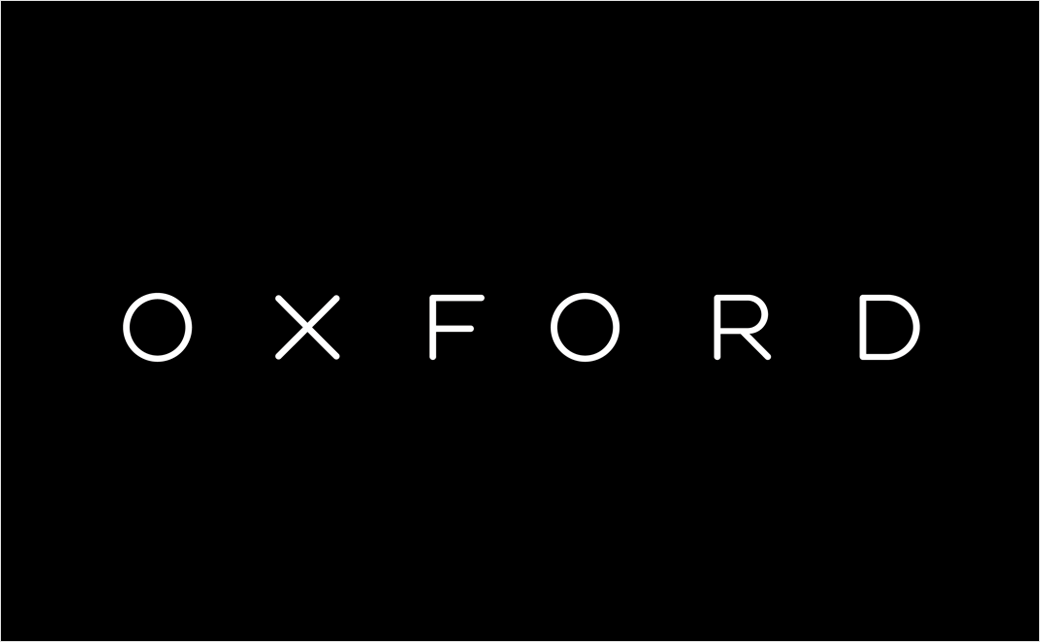 Offthetopofmyhead Creates New 'Interdependent' Look for Business Consultancy – Oxford
Design and branding agency Offthetopofmyhead has created the new logo and identity for business consultancy, Oxford.
Comprised of a 100-strong team with headquarters located in both London and New York, the firm has been a virtual consultancy since it was first established over 35 years ago. All of its consultants reportedly come from senior, client-side roles.
The company is also B Corp Certified, which is a status awarded for "high social and environmental performance" by an American non-profit organisation called B Lab.
Oxford claims its goal is to help clients achieve "good growth", which it believes can be achieved "by looking at the world through the lens of interdependence".
"Oxford's wordmark explores the concept of interdependence by constantly reconfiguring to hint at people, systems, and processes coming together in new and different ways. The core wordmark, with its wide-spaced 'independent' letters, reflects what educator, author, and businessman, Stephen Covey, said about interdependence being a choice only independent people can make," says Offthetopofmyhead's founder and creative director, John Spencer.
Adding: "Oxford's graphic system is pared-back and succinct, because brevity demonstrates clarity of thinking, creates intrigue and leaves space for people to fill the gaps."
"Interdependence is our new organising idea and we needed to properly signal the scale of the change, internally and externally. Offthetopofmyhead got it right first time and has given us a flexible system that perfectly encapsulates that idea. Very importantly, our design community, which turns our thinking into beautifully simple collateral, love it," further comments Peter Kirkby, Oxford's capability practice lead.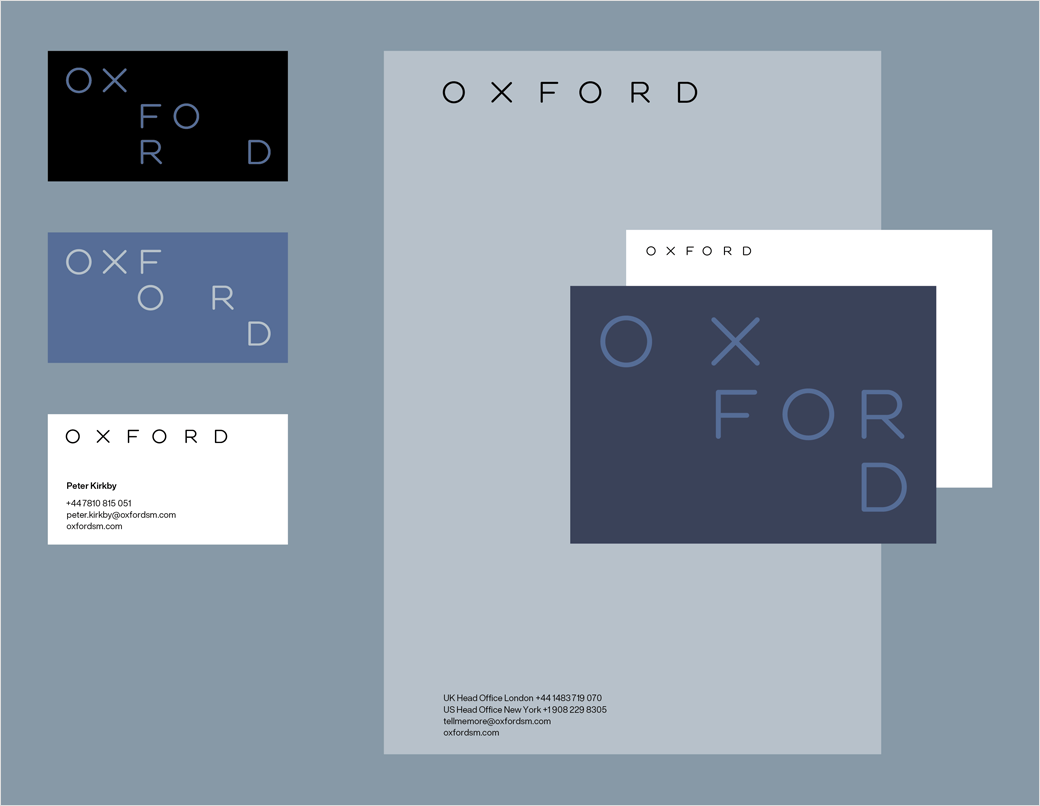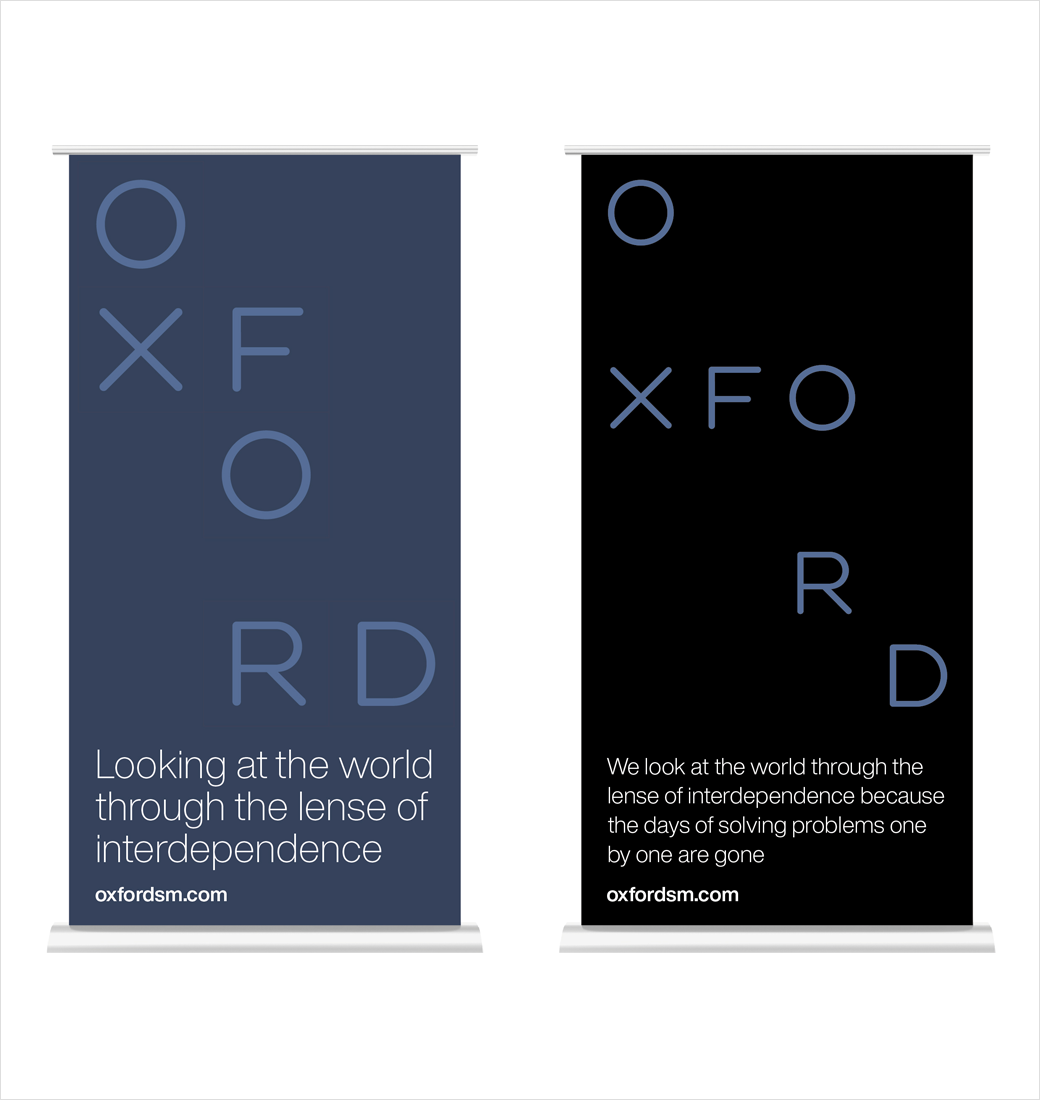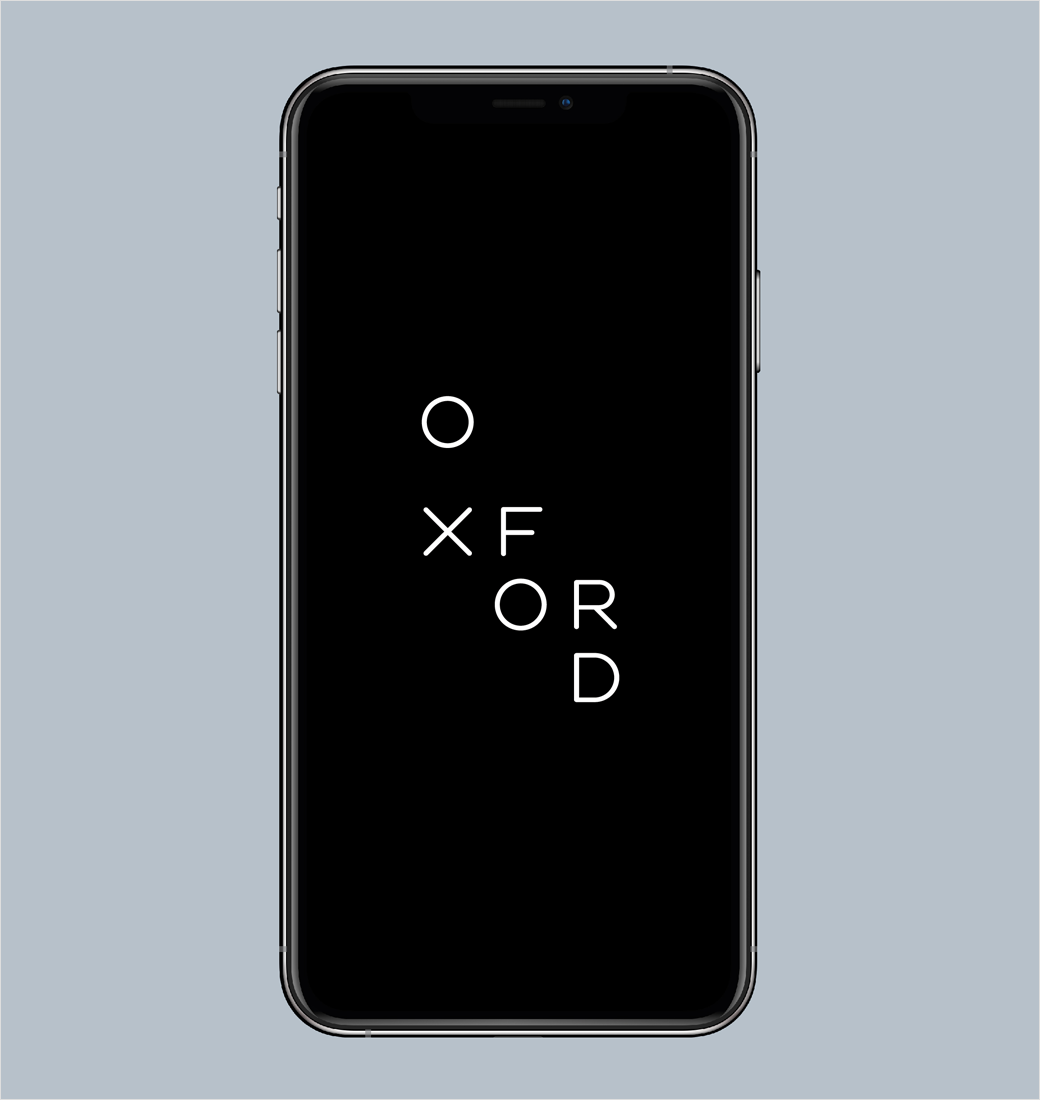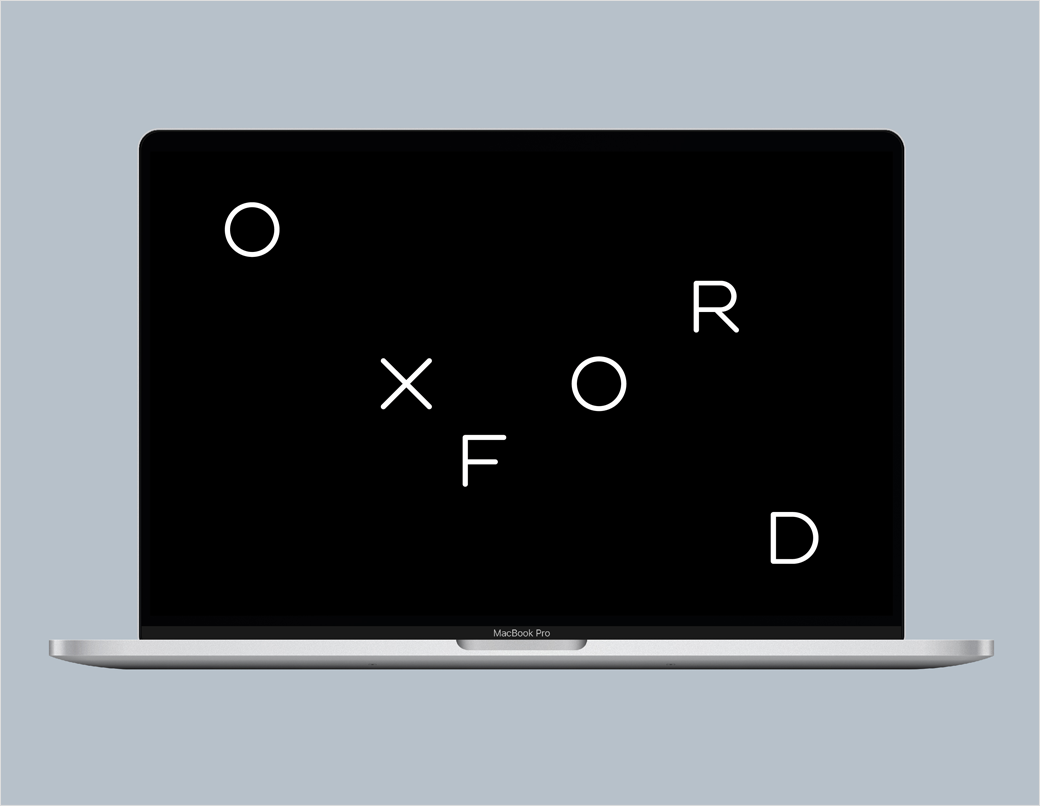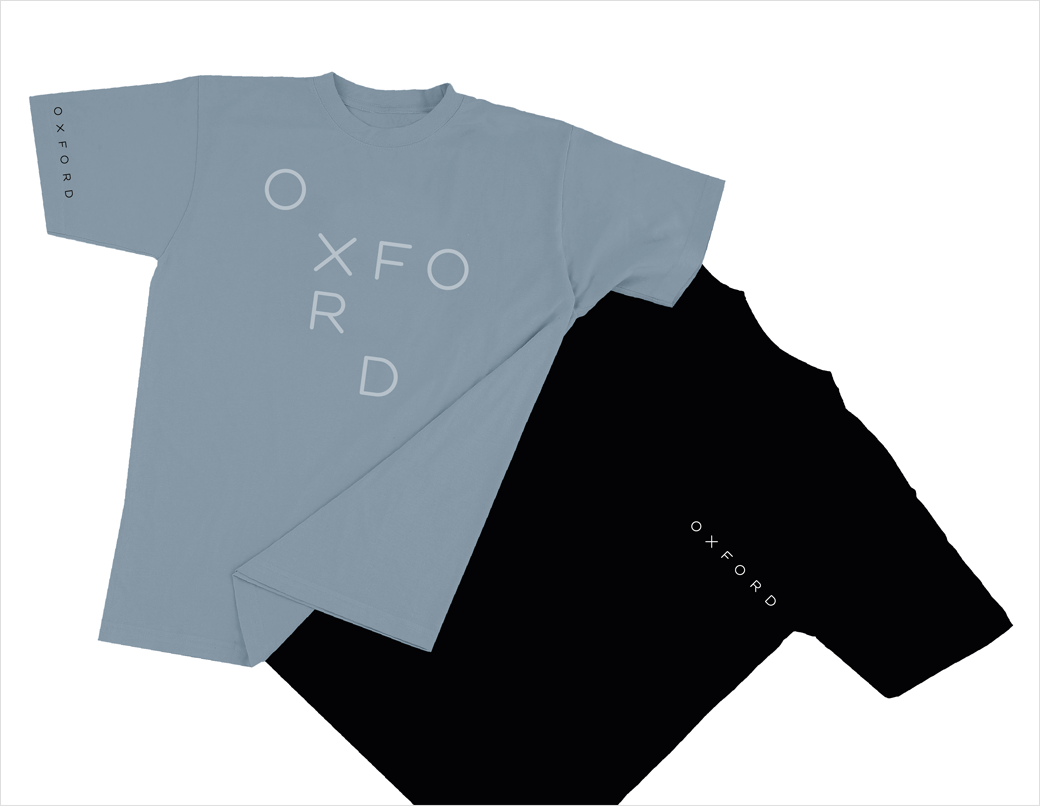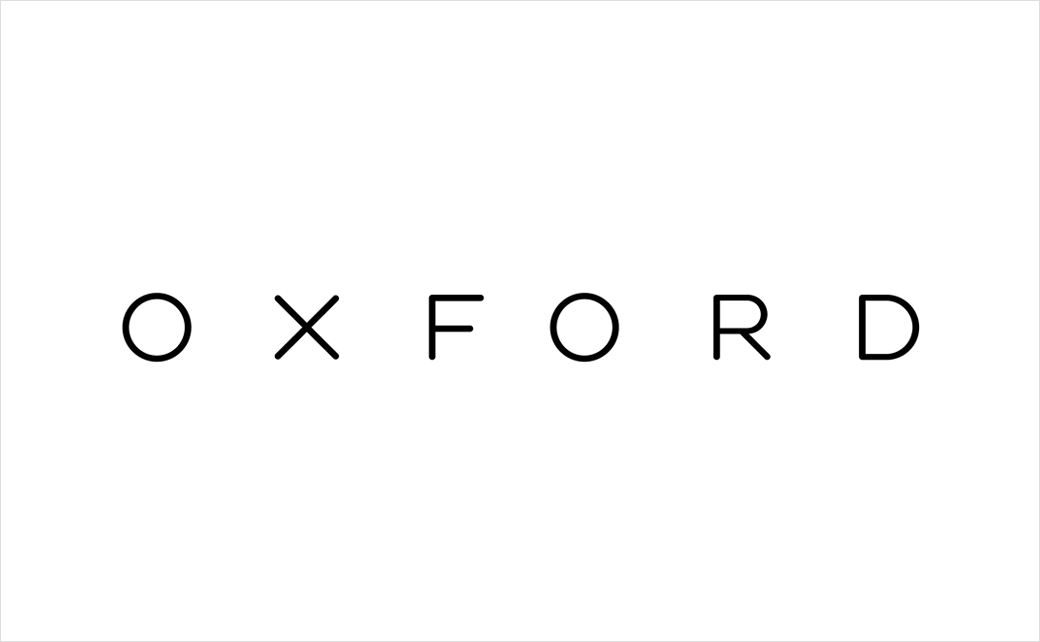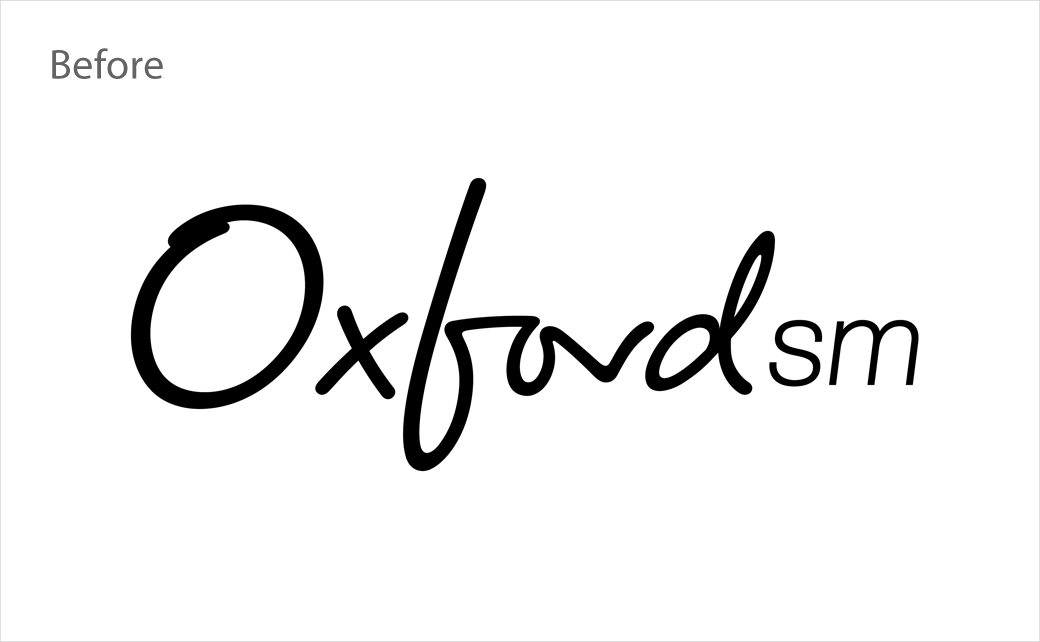 Offthetopofmyhead
www.offthetopofmyhead.co.uk