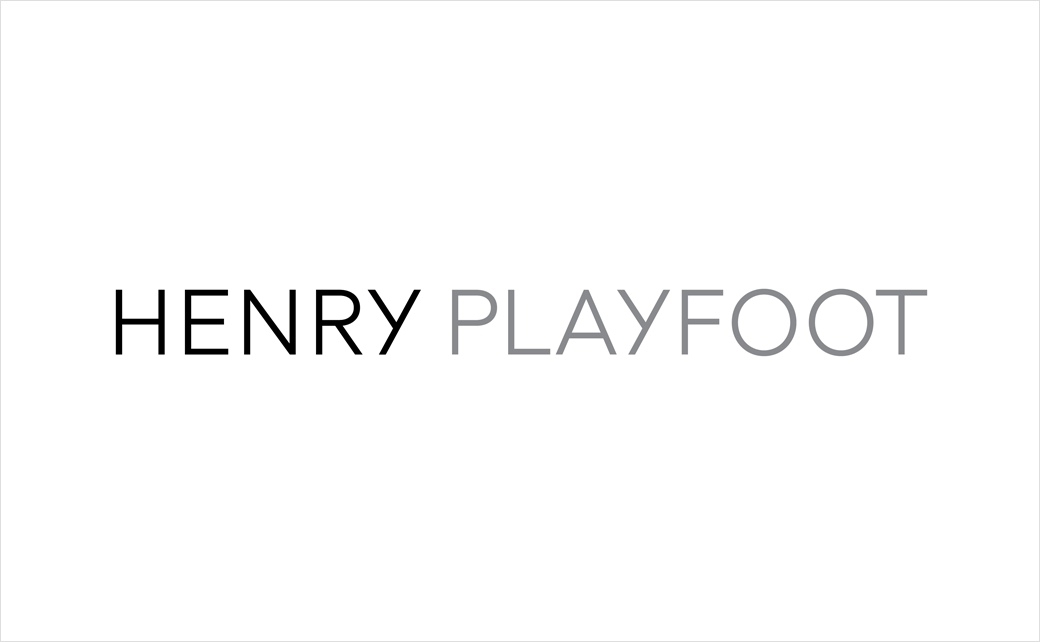 Offthetopofmyhead Creates New Logo Design for Henry Playfoot
Design and branding agency Offthetopofmyhead has created the new logo for Henry Playfoot, a London-based strategist and communications specialist.
Henry initially started out by advising his clients on making the right kind of proposals, pitches, and presentations – and hence traded under the business moniker of "Pitch Doctor".
However, in more recent years, Henry discovered his clients were asking him to work on their credentials presentations and websites in a way that was leading to deeper, more fundamental communications questions being asked such as, what do they stand for, what are they trying to achieve, why do they exist?
"The Pitch Doctor name and identity didn't really cut it anymore. So Henry decided to ditch the Doctor and use his own name. It's unusual and memorable, and as a one-man band it made sense – people buy him and his expertise, not an agency. We were intrigued by the project and his brief was refreshingly direct and to the point: Make it clear, simple and sophisticated, but not wanky," explains Offthetopofmyhead's founder and creative director, John Spencer.
Adding: "It was a lovely brief but not an easy one to crack. Branding in the professional services sector is awash with visual clichés. We had to come up with a logo for an advisor that not only avoids the usual trope, but also reflects and reinforces Henry Playfoot's personality. He wanted it to look reassuringly expensive, but not over-engineered. So we focused on the name and allowed it to speak for itself. That uncommon letter Y is Henry Playfoot to a T."
"Rather than concentrating on services or sectors, Offthetopofmyhead took time to understand my working style and approach. That led to them thinking about how much of my work is about stripping things down to the bare essentials and reflecting it in my logo and identity. It lets what I need to say on my website and in my presentations to clients really sing," further elaborates Henry.
Following on from their collaboration, Henry Playfoot and Offthetopofmyhead now say they have joined forces to help a "leading global consultancy" re-imagine its identity and positioning – and in a way that will cut out what the duo like to call "bullshit".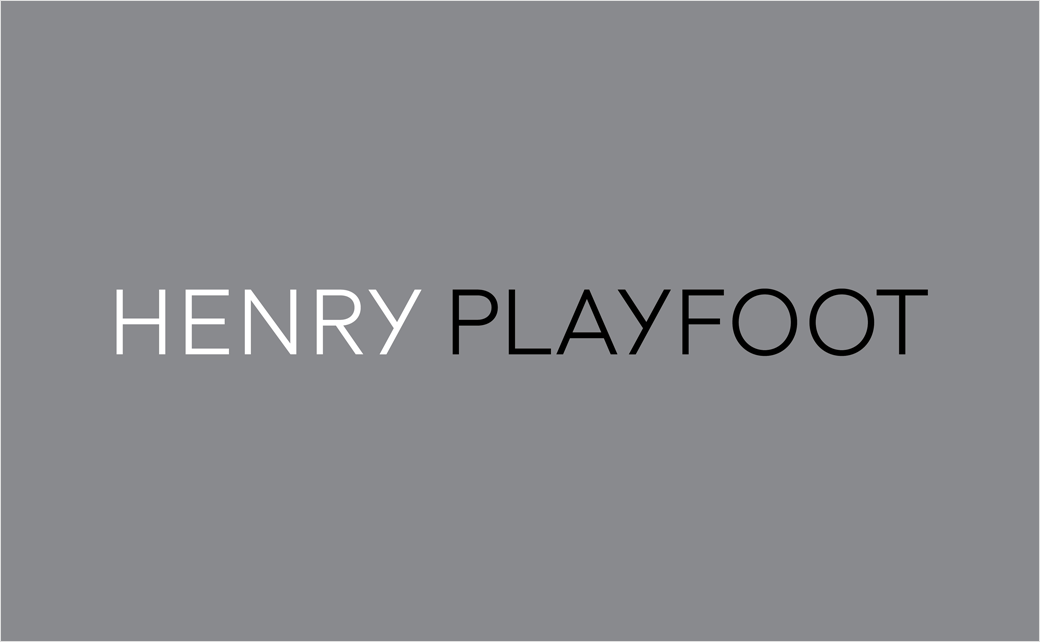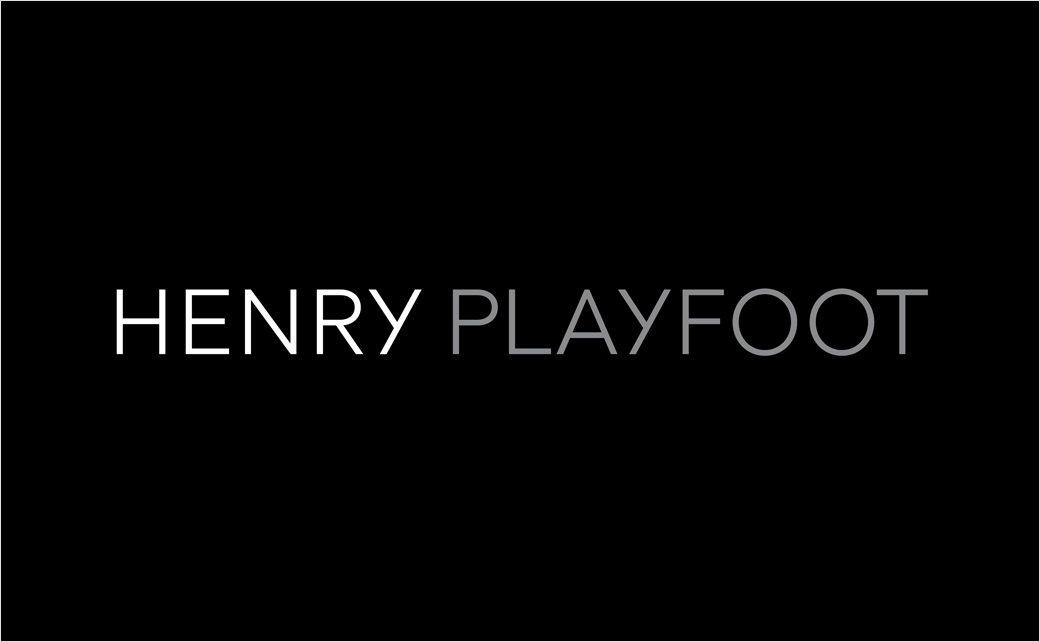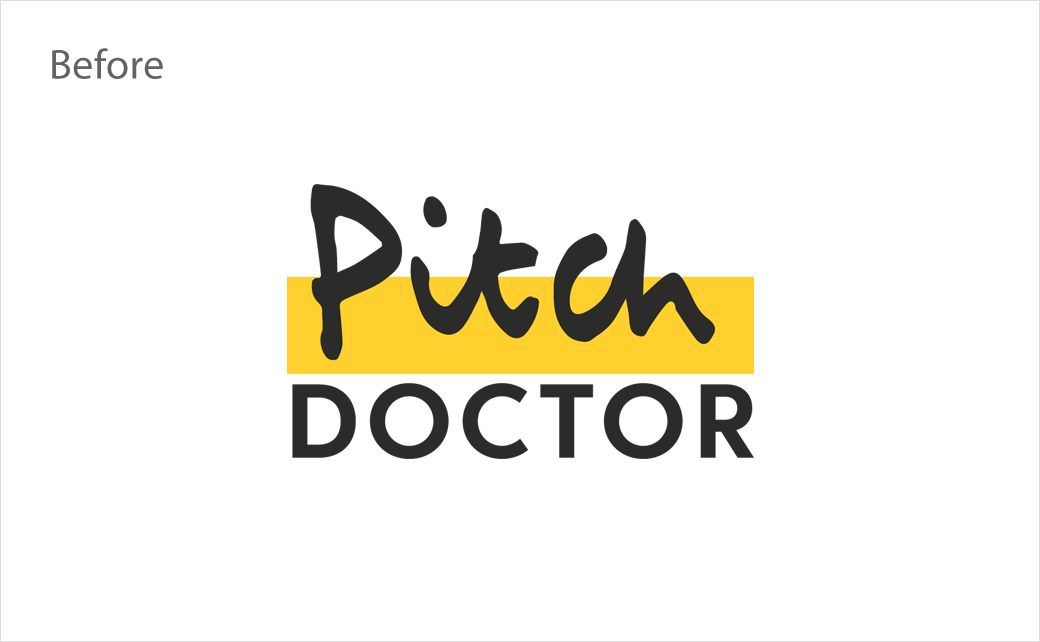 Offthetopofmyhead
www.offthetopofmyhead.co.uk