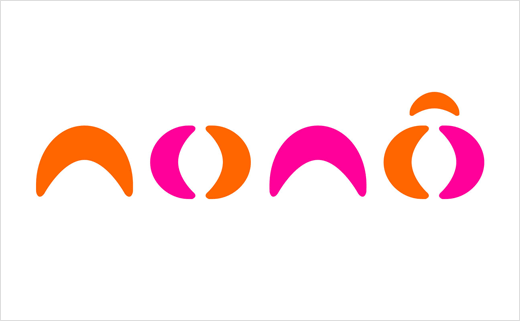 Pentagram Creates New Identity for 'Nonô' Beach Shop
Pentagram has created the identity design and merchandise for a family-run business operating on one of Rio's most luxury beaches.
Only accessible by foot, the private beach has become a favourite for celebrities and surfers alike. After making their descent to the shore, visitors to Praia de Joatinga get all their beach essentials – like coconut water, soft drinks, parasols and chairs – from a Barraca de Praia, a one-stop shop in the sand that is owned and run by Nonô and his family.
"The identity is a gift to Nonô and the Praia de Joatinga community, a celebration of the beach and Nonô's dedication to it," says Pentagram designer Marina Willer, who has a home overlooking the beach, and who first noticed Nonô when she was holidaying in Brazil.
The logo is a set of rounded shapes – said to have been inspired by coconuts, waves, surfboards and Roberto Burle-Marx's landscapes – creating the word Nonô. A set of bright colours are used to reflect Brazilian culture and to contrast with Praia de Joatinga's surrounding greenery and sea.
The logo has also been applied to banners, t-shirts and a series of stencils, used to add Nonô's tag to parasols and beach chairs.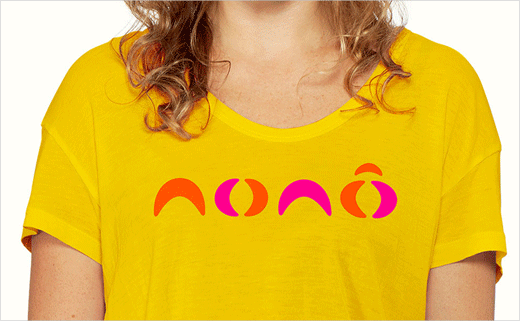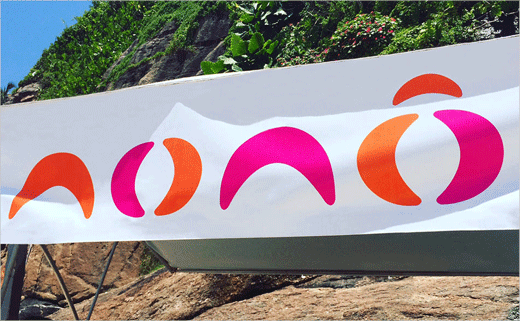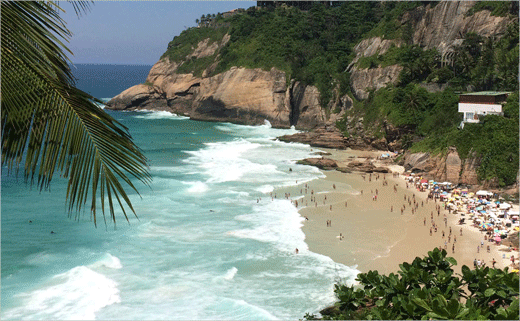 Pentagram
www.pentagram.com