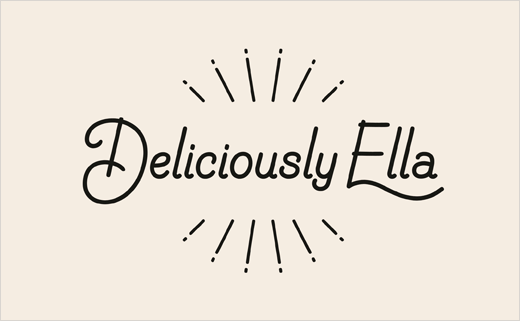 August 30, 2016
Categories:
Food
Ragged Edge Refreshes Brand Identity for Deliciously Ella
Integrated branding agency Ragged Edge has refreshed the brand identity for food blogger and Instagram personality Ella Mills, better known as Deliciously Ella.
The brand identity includes a new design system and updated logo which is shared with the Mae Deli (co-founded by Ella and her husband Matthew).
The agency also designed the packaging for her first retail product 'Deliciously Ella Energy Balls'. The Energy Balls are the bestselling item in Ella's food destination 'The Mae Deli' and the most popular recipe on Ella's blog.
The packaging aims to reflect her three core values, namely, natural, simple and honest. The designers say the new look stands out against competitors in the health food category, where neutral tones dominate.
"A logo based on Ella's signature reinforces her personal connection with her followers, while a delicate sunburst communicates her optimistic outlook. A hand drawn typeface reflects her honesty, while matte packaging with a little texture helps the product to feel premium and desirable to touch," explain the designers.
"Much of Ella's popularity stems from her open and honest relationship with her followers. Maintaining that level of trust as her brand grows into new areas was crucial. So our strategy set out to build on her core values and create a beautifully crafted design, with substance and weight," adds Ragged Edge co-founder, Max Ottignon.
The Deliciously Ella Energy Balls launched into Whole Foods this month and will be rolled-out to selected supermarkets.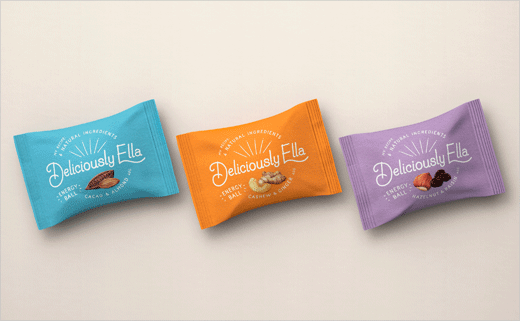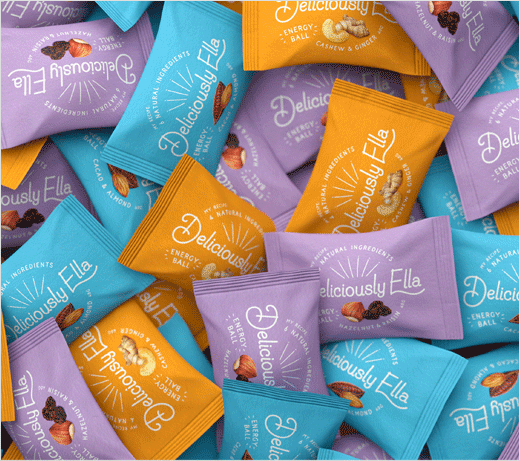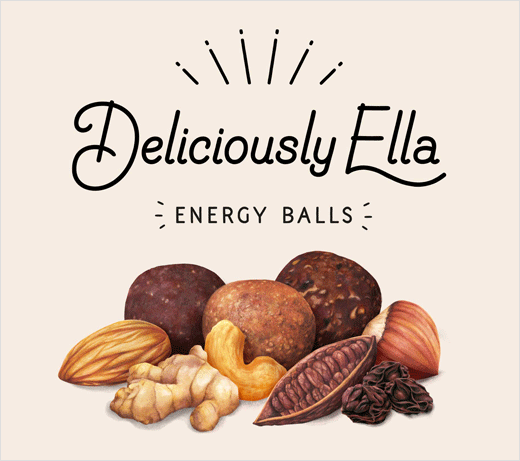 Ragged Edge
www.raggededge.com