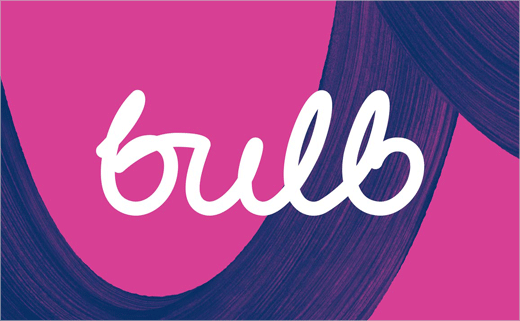 Ragged Edge Designs Logo and Branding for Bulb Energy
London-based creative studio Ragged Edge has designed the look for new UK energy start up, Bulb.
Ragged Edge says it worked closely with the founding team to create a brand idea that would position Bulb as an alternative to 'the big six' corporations. The brief included naming, brand strategy and identity design.
"Bulb – or Simple Energy as they called themselves at the time – aimed to disrupt the energy market's established order with an offer that was competitively priced, renewable and accessible. They came to us to help them define, name and design their brand," explain the designers. "We used 'Positive Energy' to create a brand that would resonate with Millennials."
The visual identity includes a 'friendly' hand-written logo and a colour palette that the agency says is non-traditional for a corporate energy brand.
As well as coming up with a bill design, Ragged Edge also created a range of icons and illustrations for the website, developed in partnership with NeverBland.
Bulb was officially launched in August 2015.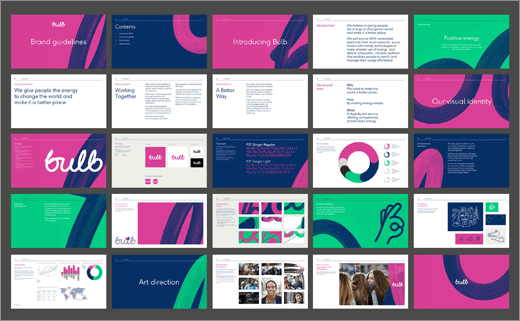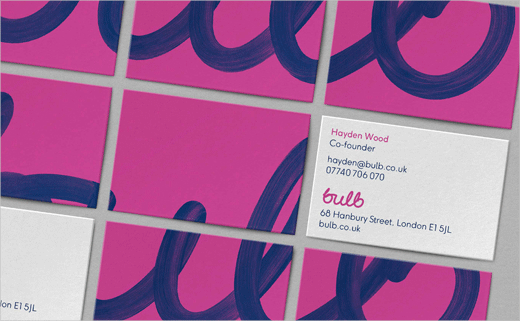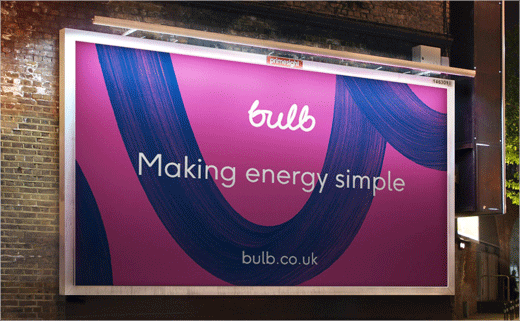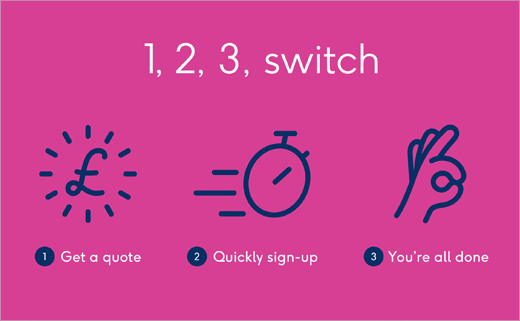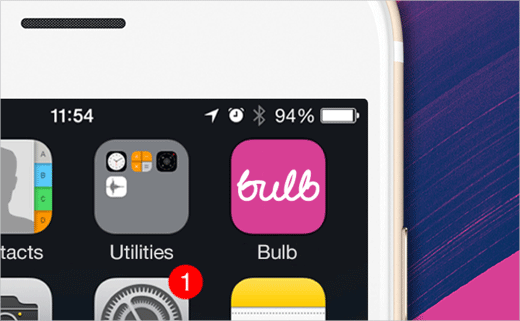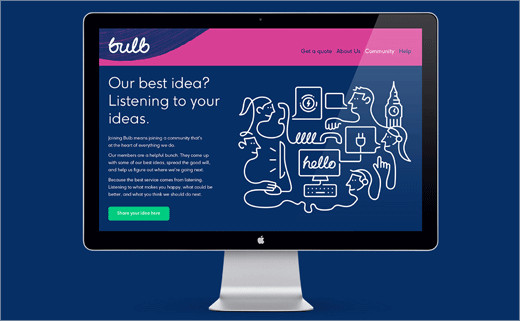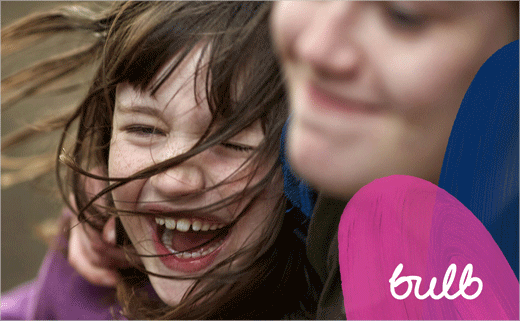 Ragged Edge
www.raggededge.com