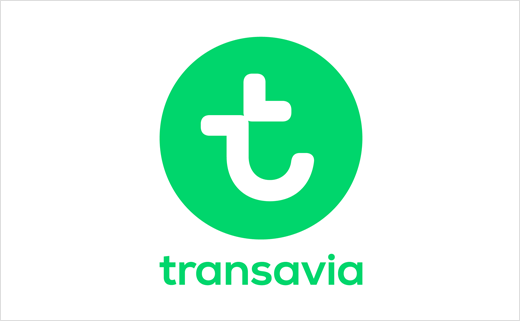 Studio Dumbar Rebrands Dutch Airline Transavia
Part of the Air France-KLM group, Transavia currently operates from six home bases in The Netherlands and France, including its main bases at Amsterdam Airport Schiphol and Paris Orly.
Company bosses say they want Transavia to become Europe's leading airline in hospitality and service. The key objectives are to add new routes, appeal to business passengers as well as leisure, and create a more prominent online brand.
The re-brand was an integrated process combining company strategy, e-commerce and brand design. Starting with digital agency Mirabeau, Transavia began to work on a new e-commerce platform to increase ancillary sales, improve the conversion of flights and reduce operational costs. Having identified the need to redefine Transavia's positioning and visual identity Studio Dumbar was subsequently invited to join the team.
"We began by developing Transavia's new positioning. The two most important results: changing the name from transavia.com to Transavia (.com is too passé), and defining 'It's a pleasure' as the leading principle for the company. The design is playful, accessible and flexible. A special feature is the application of icons to the underbelly of Transavia's planes, with a different combination of icons for each plane in the fleet. Another symbolic livery feature appears next to the entrance, where the word 'Welcome' is written in all the languages of the countries served by Transavia," explainn the designers.
The identity continues to roll out across uniforms, catering trolleys, in-flight amenities and more, with a new website – developed by Mirabeau – to follow soon.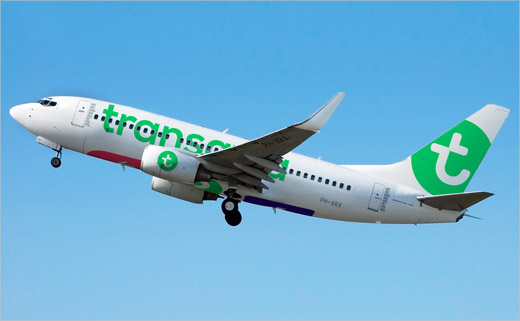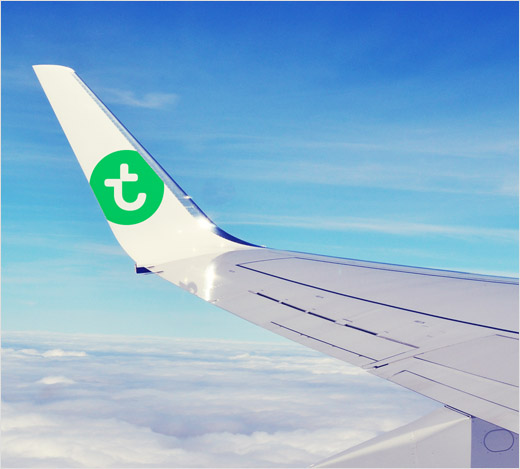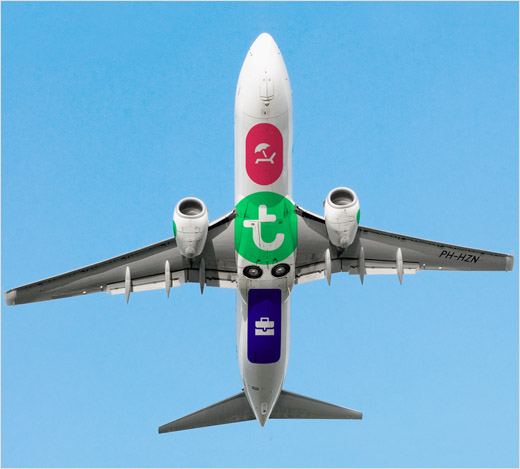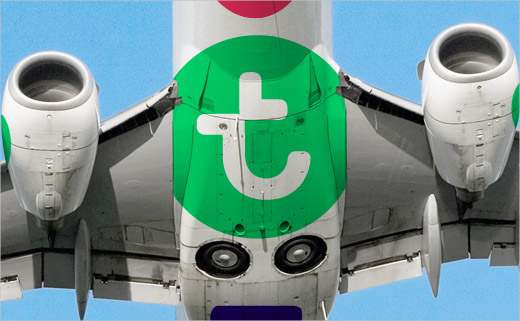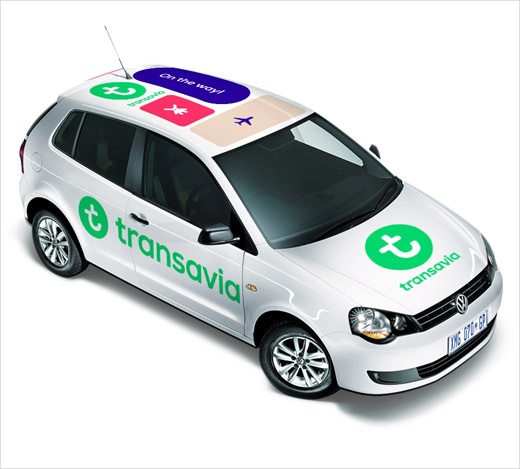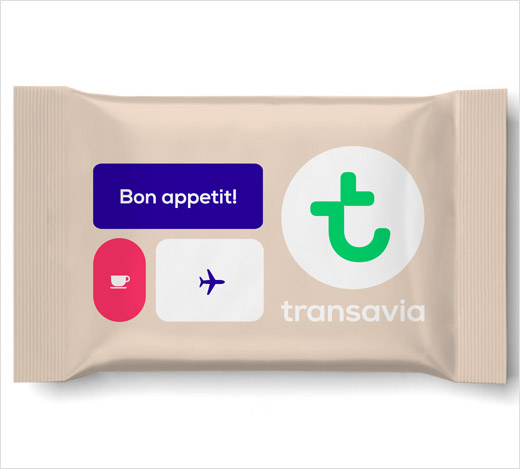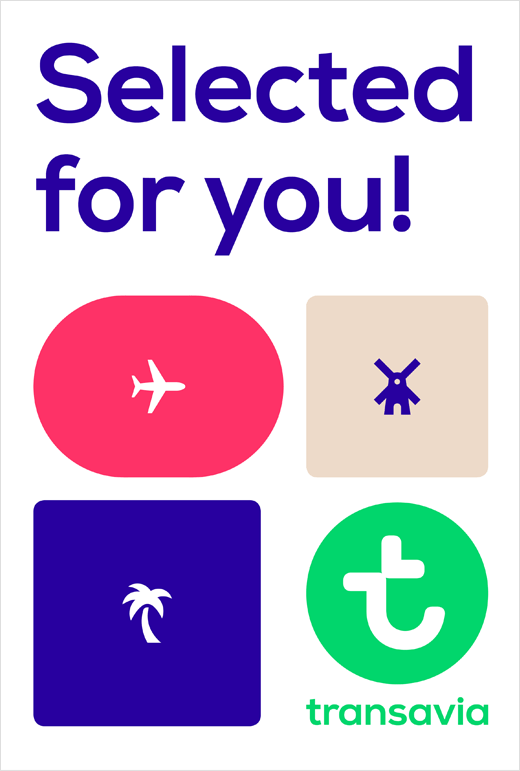 Studio Dumbar
www.studiodumbar.com