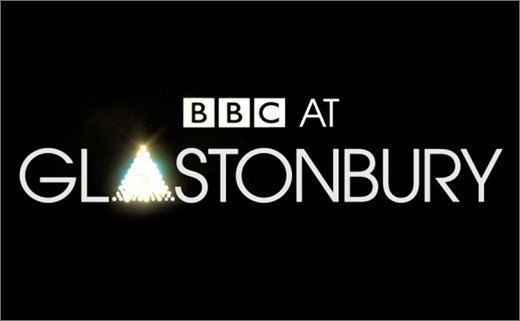 Studio Output Designs New BBC Glastonbury Identity
Studio Output has designed the branding for this year's BBC coverage of the Glastonbury Festival.
Given the festival's growth and evolution, and the increase in demand for coverage, it was felt that this year the visual identity needed refreshing.
The brief focused on recognising and connecting with new audiences without alienating traditional event-goers. Based on bigger and better shows and greater mainstream appeal to audiences, this was summed up with the instruction: "think Beyoncé!"
Studio Output began by tweaking the existing typography for improved legibility, then creating a new representation of the pyramid through the use of dynamic light effects. The effect is like standing in front of the main stage, caught in the glare of either summer sunlight or phazing lightwalls.
The agency partnered with moving image specialists FOUND to create the animated sting. The reveal builds to a crescendo of triangular light that defines the symbolic nature of the Pyramid Stage.
The designers also applied the idea of layered light to the relevant BBC webpage background and rolled out the visual identity across extra promotional materials.
Studio Output
www.studio-output.com