Studio Output Refreshes Logo and Identity for 3D Motion Specialist – Found
Studio Output has refreshed the logo, brand identity, and site experience of Found – a creative studio with 3D motion design as their medium.
Both studios have in fact been long-term collaborators, with Dan Moore, managing director at Found, having formerly worked at Studio Output. Indeed, the two agencies shared the same office space pre-pandemic.
The refreshed identity, which includes a reworked logo design, is aimed at making Found appear more "friendly and approachable".
"As the studio has matured, Found's work has shifted to be more design-led and focused on their specialist craft. Their clients have evolved from the ad world to the brand world. We were challenged to communicate this change in the brand and website," says Studio Output.
Adding: "There's an undeniable human element to Found's work. To communicate the craft, care and imagination of these artists and storytellers, we added the 'Studio' to the website. This is the team's journal, with space to talk about their process, creative explorations and experiments. In Found's competitive space, the work is often left to speak for itself. Sharing the human voices behind the work stands out."
As a result of the over year-long pandemic, Found has also shifted to cloud-based working, specifically to Google Workspace, which meant Studio Output's designers had to look at the brand's visual identity and its requirements in a different way.
"We created a Google-first design system, working within the limitations of typeface, styling and layout choice, to get Found's brand looking as beautiful in Slides as on their website."
Regarding the updated logo, the agency says Found wanted the new design to be "simple, impactful and iconic – like a favourite magazine masthead."
"At its heart, it's a simple typographic mark that plays with light and shadow. A deliberate balance of classic and contemporary, focusing on what catches the eye. But with Found's ability to take the logo into a 3D space, it was abstracted and remixed into many different expressions," explains Studio Output's design team.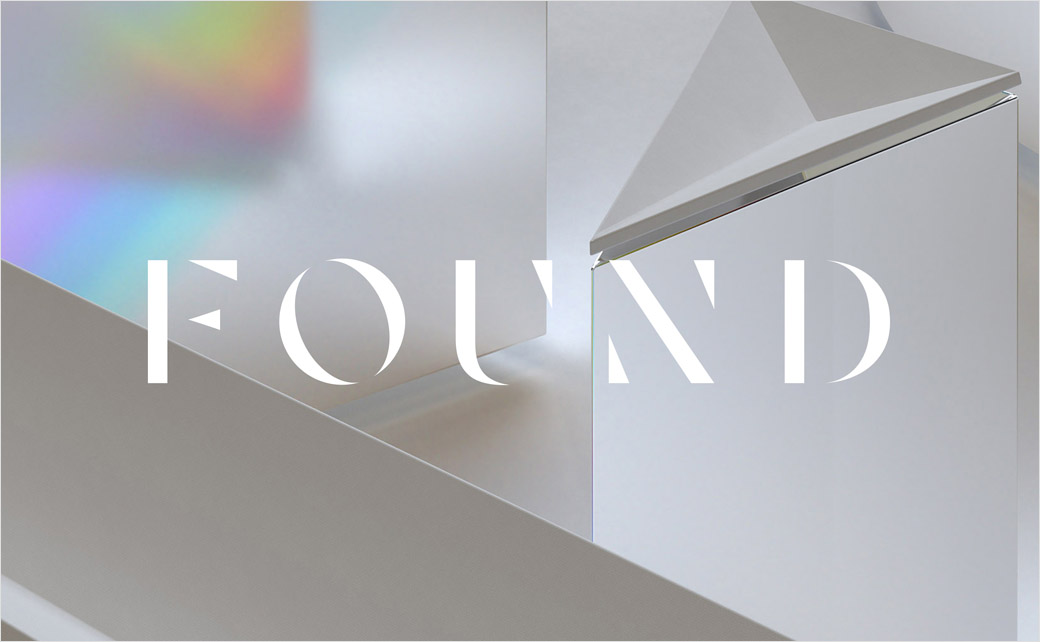 Studio Output
www.studio-output.com