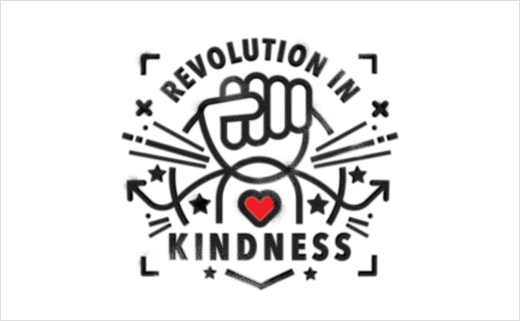 Tann Westlake Creates Branding for 'Revolution in Kindness'
Design agency Tann Westlake has created the logo and branding for Revolution in Kindness, the charitable organisation formerly known as The Body Shop Foundation.
The charity's founders say they are keen to get back to the ideas and beliefs of what founder, Anita Roddick, had back when it all began.
"Our brief was to create a fresh brand working from a foundation of our previous Body Shop Foundation design assets, but adding an extra angle to reflect the new name taken from the title of Anita's first book," says Tann Westlake.
"We wanted to create a style that reflected the original values of the charity and took it back to it's roots. Using some existing graphic elements from our The Body Shop Foundation t-shirt illustration, we created a crest style logo mark containing a raised fist and heart that sits in the centre of the brand. We then developed the brand further by adding rugged wall textures and spray paint for a more homegrown and personal feel."
The new brand is currently being rolled out across digital and social platforms.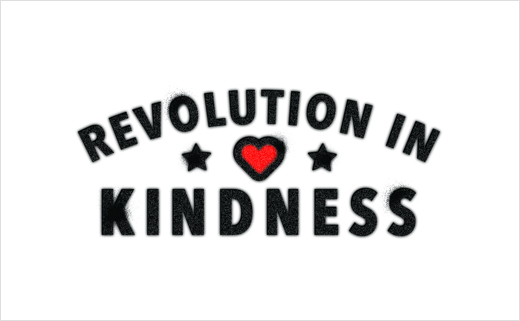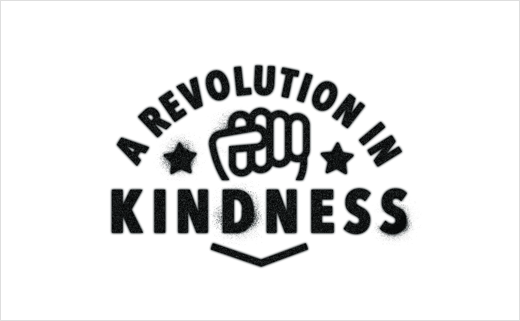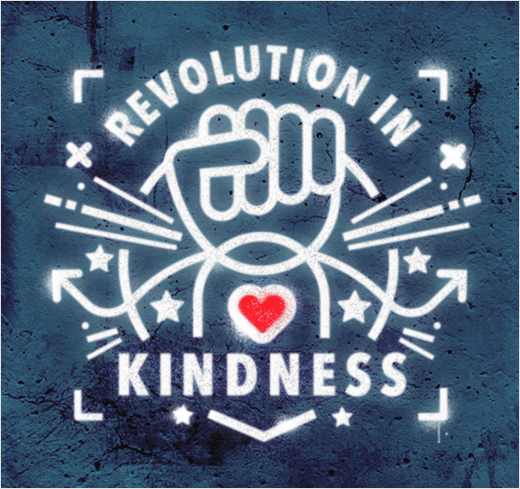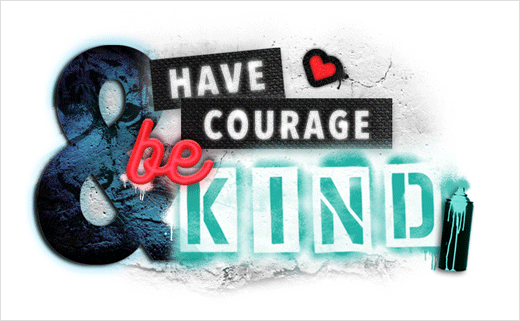 Tann Westlake
www.tannwestlake.com