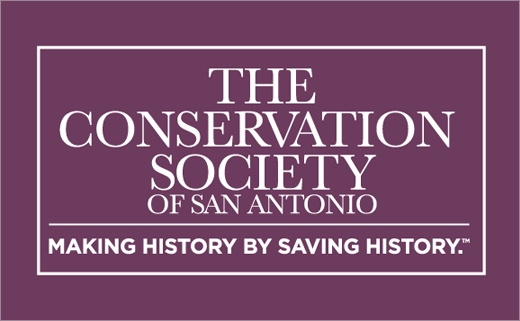 Conservation Society Unveils New Name and Logos
The San Antonio Conservation Society has unveiled a new branding campaign complete with new logo and a name change.
"Our name and look may have changed, but our mission hasn't wavered. When The Society was launched in 1924, our purpose was to preserve historic buildings, objects, places and customs relating to the history of Texas," says Patti Zaiontz, newly elected president of The Society.
The organisation, which has over 1,700 volunteers and an annual budget of more than $2.5 million, has also revealed a new logo for its signature fundraiser. Dubbed "A Night in Old San Antonio", the annual event is said to generate more than $1 million for preservation.
"We have re-branded as The Conservation Society of San Antonio," adds Zaiontz. "Our former name, The San Antonio Conversation Society, led the public to believe we were part of the City of San Antonio. Our new name clearly communicates that The Conservation Society is an independent non-profit."
Society leaders have described the new main logo as a "timeless, sophisticated, straightforward design"; it sees two fonts – Baskerville for the name and Gotham Bold for the tagline – sitting on a purple background, a colour that it is claimed "recalls Texas' native purple sage which, like The Society, stands the test of time".
The accompanying A Night in Old San Antonio logo, meanwhile, features a decorated cascarón as the letter "O".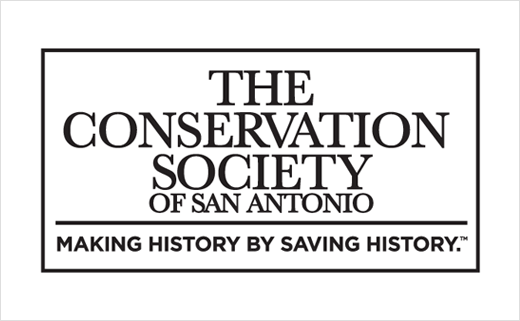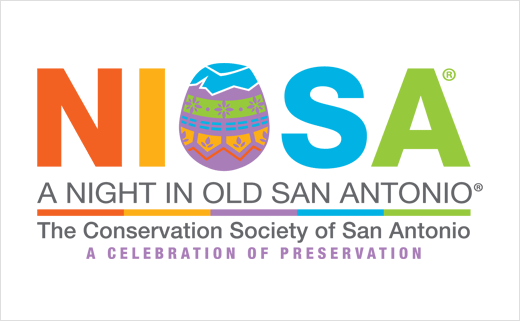 Source: The San Antonio Conservation Society