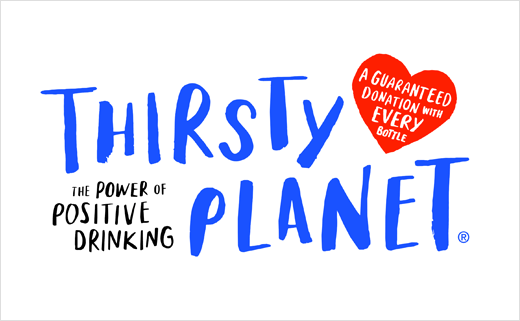 Thompson Brand Partners Rebrand 'Thirsty Planet' Water
Thompson Brand Partners have rebranded Thirsty Planet, the 'charity water' of Harrogate Water Brands.
Every purchase of a Thirsty Planet bottle results in a donation being given to the charity Pump Aid, which delivers clean water to those who need it in rural Africa. Thirsty Planet is claimed to have donated over £2m since it was established in 2007.
However, faced with strong competition from other 'ethical waters', Thirsty Planet recently sought out a rebrand in order to help boost sales and donations.
When creating the new look, Thompson's designers say they were faced with a steep challenge, as the redesigned Thirsty Planet packaging would use the same bottle profile and label as Harrogate Spring (the company's mainstay water label), which meant a severely restricted print area for the label – and this in turn meant that the new logo had to be highly legible at a small size and at the same time have big shelf stand-out.
As a solution, the designers eventually went with a hand-drawn style, which extends to the supporting typeface, to create a brand that they says is "confident, bold and at the same time fun but not childlike".
"It was also important that there wasn't loads of 'visible design' or a design company's identity plastered all over this," adds Ian Thompson, founder and creative director at Thompson Brand Partners. "One of the key reasons we knew this design approach is right is that it's not about seduction or plastering the brand with emotive images to seduce the purchaser into buying the product. It's about keeping it simple, keeping it accessible and producing a non-designer product that does as much good as possible."
The new design approach has been rolled out across the full range of Still and Sparkling PET and glass SKUs, Still multipacks and airline cuplets.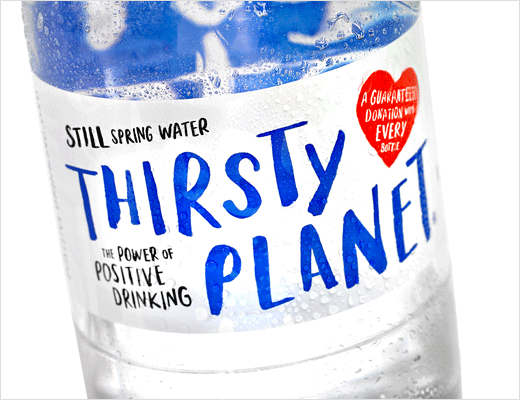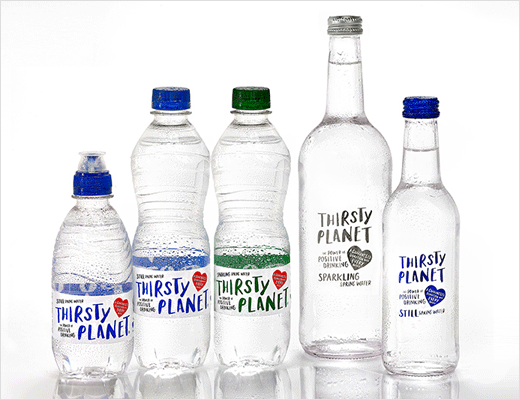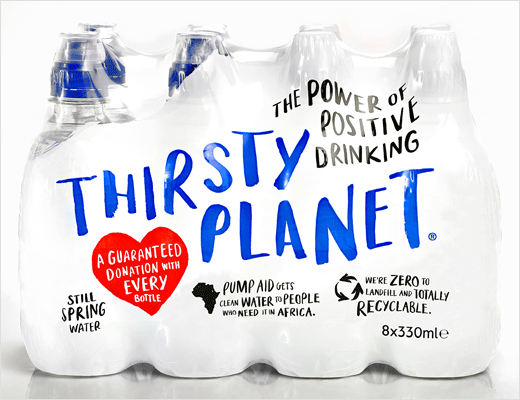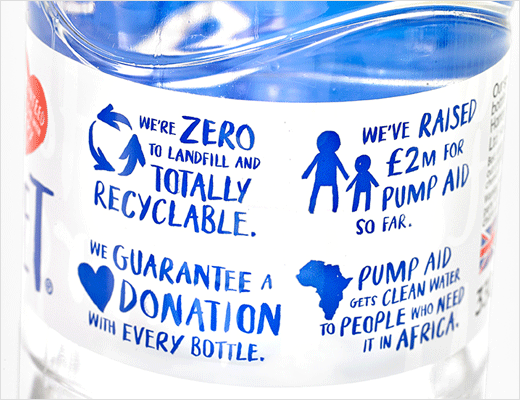 Thompson Brand Partners
www.thompsonbrandpartners.com