May 13, 2014
Categories:
Food
Thompson Brand Partners Rebrands 'Harrogate Spring Water'
Thompson Brand Partners has created a new identity for Harrogate Spring Water, taking inspiration from Harrogate's history of drawing water, which can be traced back to 1571.
The consultancy was approached six months ago according to Thompson Brand Partners founder and creative director Ian Thompson, who says: "Harrogate was the first place in the world to bottle water." Thompson says the consultancy conducted research which showed how "people thought it was a premium brand but they didn't know what it stood for."
A positioning was created which aims to recognise the "quality, provenance and history" of drinking water in the town.
The cap of the bottle, when viewed from above, reveals an image of The Royal Pump Room of Harrogate, a Victorian 'sulphur well', which was known for its high quality water. On the white labelled sparkling water a Japanese tile design has been referenced, and on the black labelled still water a Turkish tile design is shown. These patterns can be found in the Royal Baths in Harrogate.
The wordmark has been devised so that consumers know that despite the historical positioning "the water is relevant now," says Thompson. "We started with a Futura font and re-worked it. First we went down a classic modernist route and referenced the 20's and 30's but it looked too antiquarian so we took out all the flourishes. We didn't want it to be a historical pastiche."
Harrogate Spring Water has worked with a manufacturer to develop the new 'diamond bottles' to reflect the brand proposition. "They wanted a bottle that matched the brand ideaand the diamond shape also references minerals and makes the water look fresh and pure," says Thompson.
Harrogate Water Brands, independent owner of Harrogate Spring Water and charity water brand Thirsty Planet, has also unveiled the largest marketing campaign in its history with the announcement that Harrogate Spring Water will become The Official Water of England Cricket.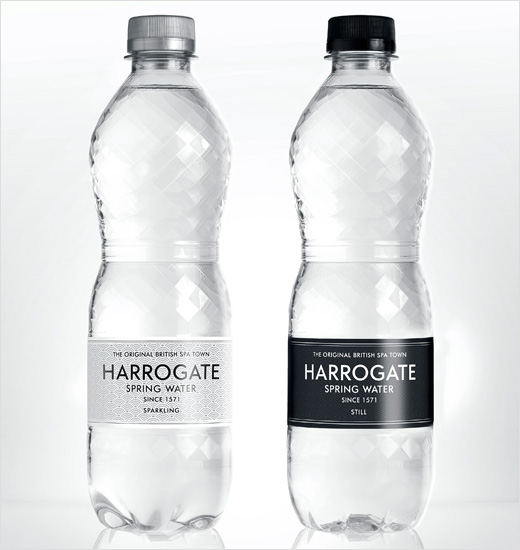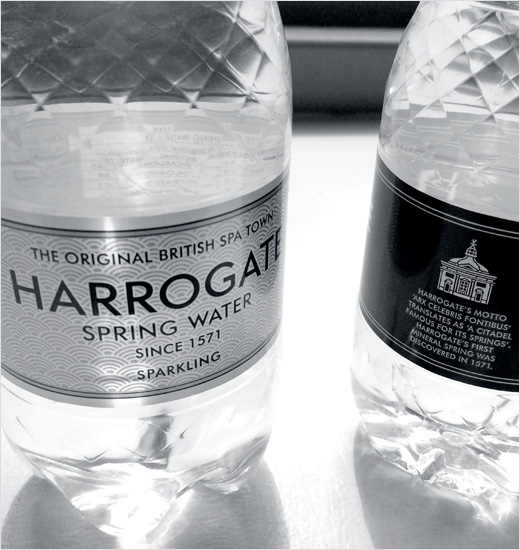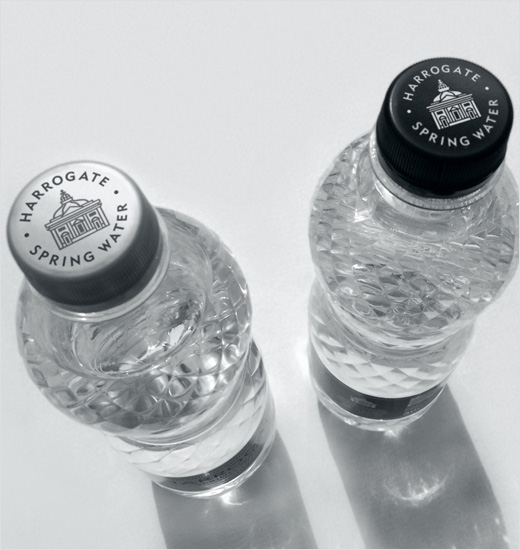 Thompson Brand Partners
www.thompsonbrandpartners.com