Advanced Assembly Unveils New Logo Design
Advanced Assembly, a provider of electronic circuit board assembly services, has announced the launch of its new corporate brand that includes an updated logo design and new website.
The American business, which was originally founded in 2004 to help engineers assemble their prototypes and low-volume printed circuit boards (PCBs) in three days or less, says the new logo illustrates the brand's "unique combination of experience, flexibility, quality and speed".
"Advanced Assembly's new logo still features a cheetah to convey the company's focus on speed and agility. However, the cheetah has been redesigned for simplicity and boldness. It also now stands on top of an RLC circuit as a nod to electrical engineers whose trust and support is critical to the company's success. The bright colours and smooth gradients help the mark stand out in the industry," said a spokesperson for the Colorado-headquartered company.
"By simplifying and modernising our brand, while still paying homage to our roots, we have an opportunity to better represent who Advanced Assembly is and what we bring to market," added the company's marketing boss, Lisa Holmes. "Our new identity is innovative, modern and bold – just like the company."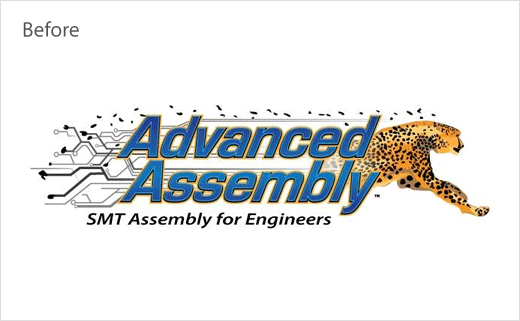 Source: Advanced Assembly