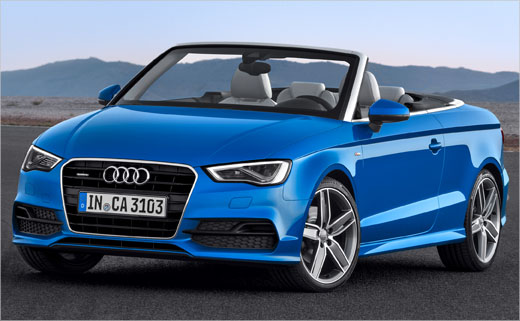 Audi Named 'Digital Brand Champion 2013'
Audi is the most successful brand of the digital age: This is according to a study by the business magazine "WirtschaftsWoche" regarding the online presence of the brand with the four rings.
Audi distinguished itself as "Digital Brand Champion" by distributing relevant content in a convincing digital form that successfully creates a bond between the user and the brand.
"To us, the Internet is the world's biggest innovation lab. It offers us the chance to consistently try new ways of presenting our brand and approaching people," said Luca de Meo, Member of the Board of Management for Sales at Audi, regarding the company's digital strategy. And: "At Audi, we think 'digital' from the start, in everything we do: In order to surprise users with unconventional ideas and carry on a direct and personal dialogue with them."
With its annual Digital Brand Champions ranking, WirtschaftsWoche distinguishes the companies that have most successfully guided their brands into the digital age.
The study commissioned by the business magazine compared the web strategies of the 200 best-known German brands in 20 industries. Decisive criteria in the study included for example consistency of the messages across all channels, a high degree of innovation and continuous interaction with users.
Audi stood out among all of the brands studied. "Audi has a compelling presence on all of the digital platforms. The Audi brand is popular in social communities because, among other things, it impresses users by offering them relevant content, quick response times and excellent usability," the study concluded.
Source: Audi