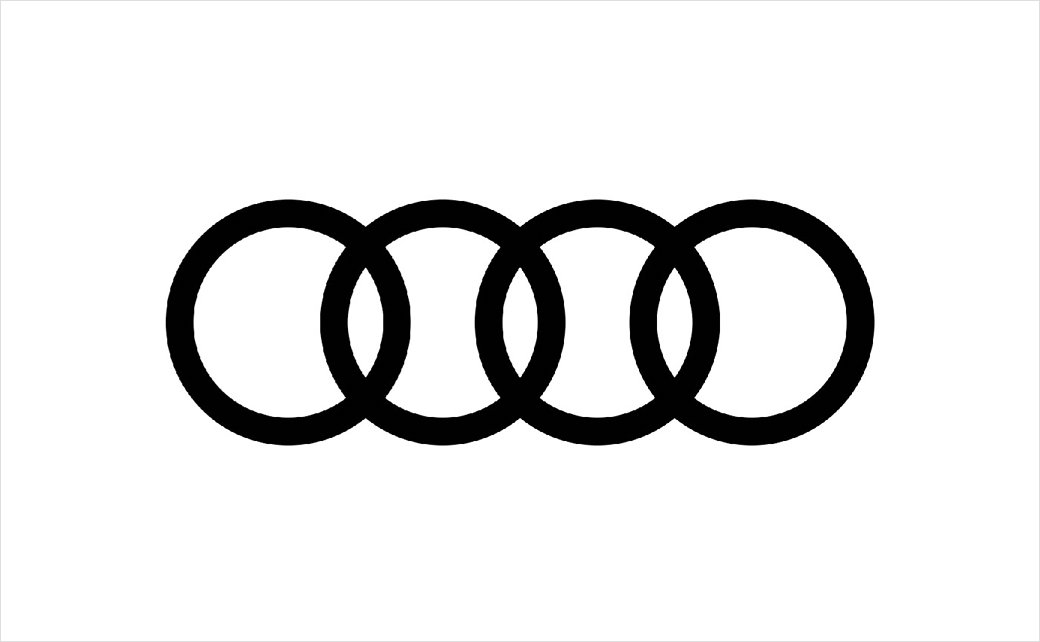 History of Audi's 'Four Rings' Logo
As Audi's trademark, the famous four interlocking rings symbolise the merger that took place 90 years ago of four previously independent German car manufacturers, namely, Audi, DKW, Horch, and Wanderer.
On June 29, 1932, on the initiative of the State Bank of Saxony, the former Audiwerke, Horchwerke, and Zschopauer Motorenwerke J. S. Rasmussen (DKW) companies merged to form "Auto Union".
The new entity also included an agreement with Wanderer Werke on the purchase and lease of Wanderer's automotive division.
Based in Chemnitz, along with administration located at the DKW plant in Zschopau until 1936, the new group therefore became the second-largest motor vehicle group in the whole of Germany.
The brand names Audi, DKW, Horch, and Wanderer were retained, with each of the group's four brands being assigned a specific market segment.
While DKW was active in the motorcycle and small cars segment and Wanderer built and sold mid-size cars, Audi targeted the deluxe mid-size segment and Horch in turn went after the luxury segment at the very top end of the car market.
The design of the company logo therefore incorporated four interlocking rings, representing the underlying unity of the four founding companies.
Auto Union was eventually bought out in the 1960s by the Volkswagen Group, who then merged it with NSU Motorenwerke in 1969, which effectively created the company as we know it today.
The brand's current name is derived from the Latin translation of the surname of August Horch, the engineer who founded the company as "Audi Automobilwerke" all the way back in 1910; Horch means "listen" in German, which translates to "audi" in Latin.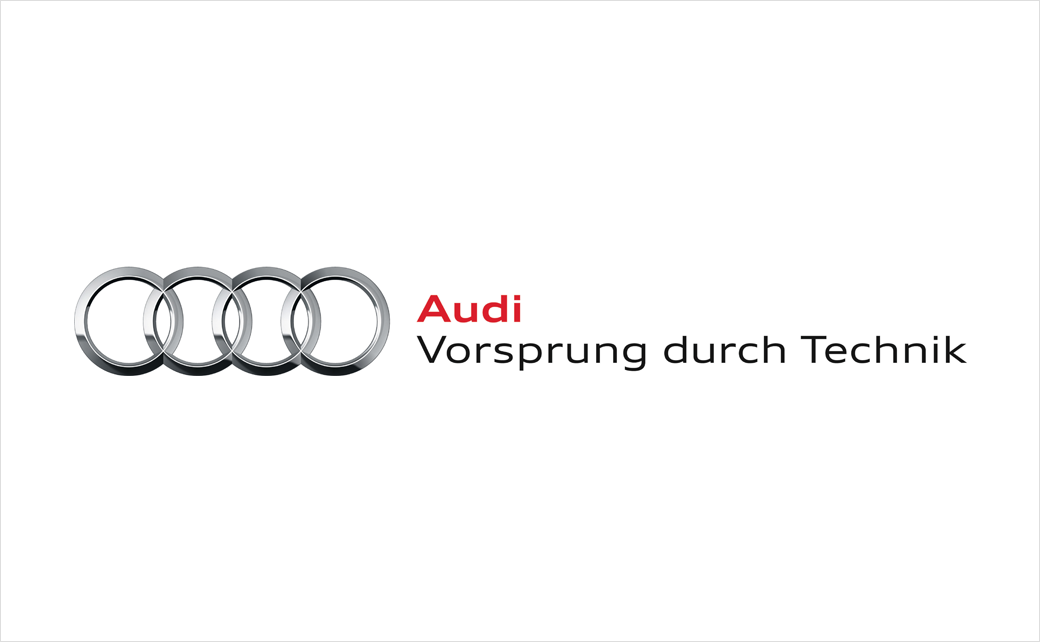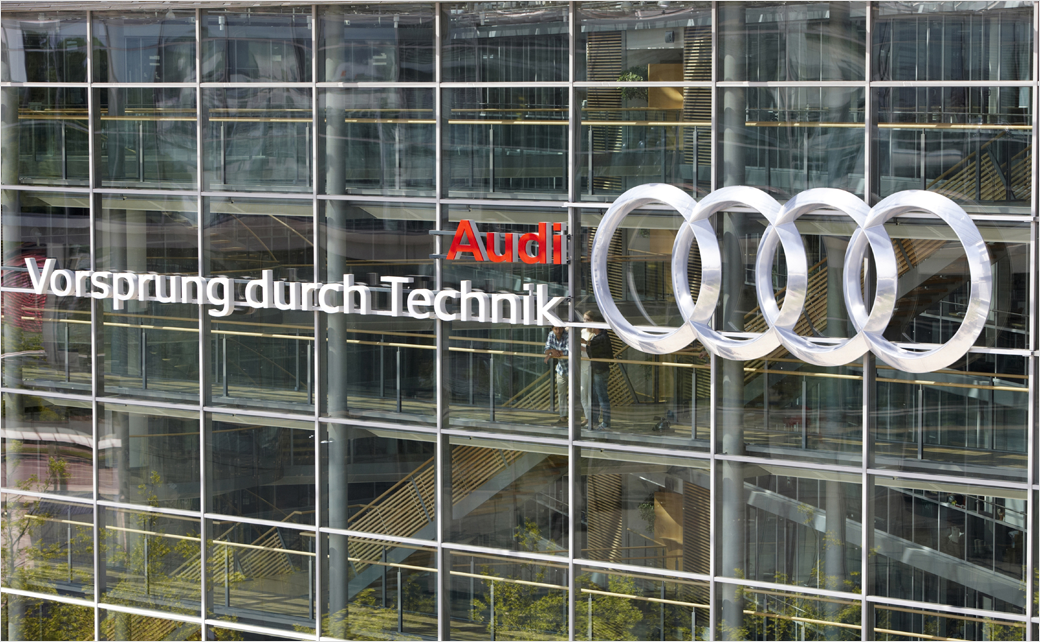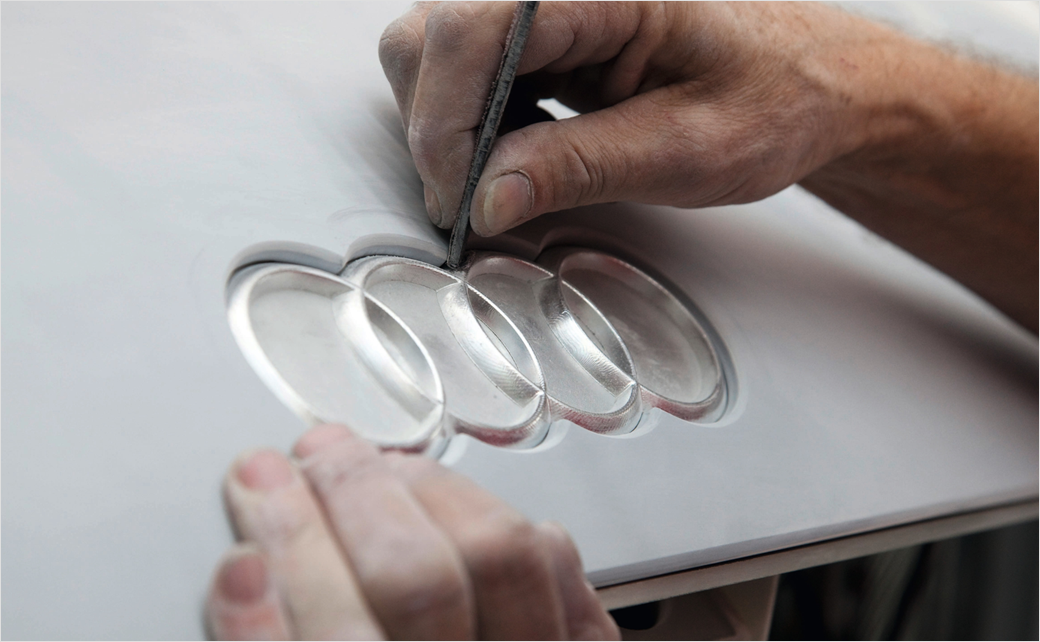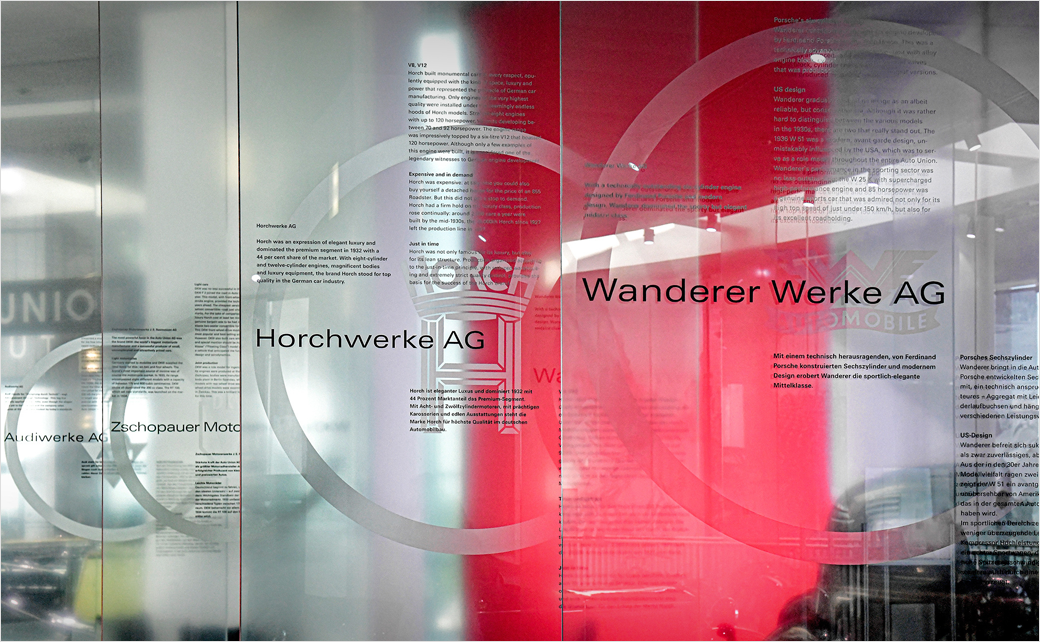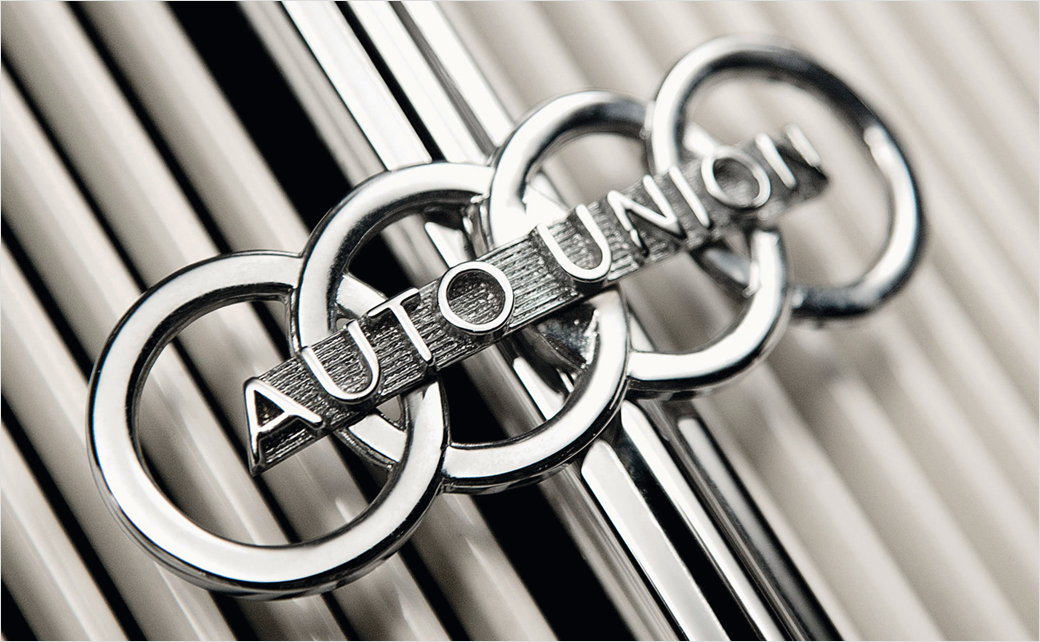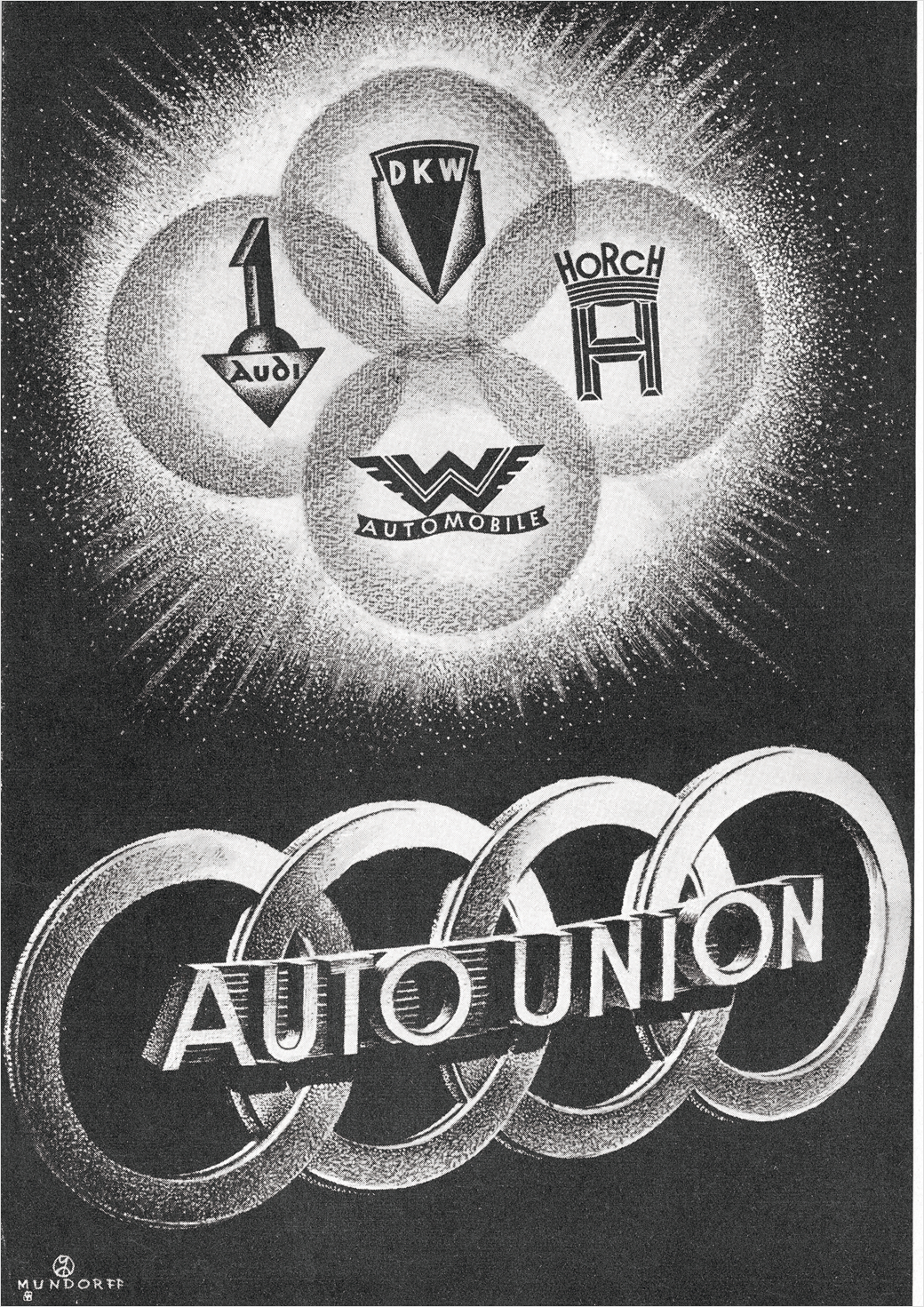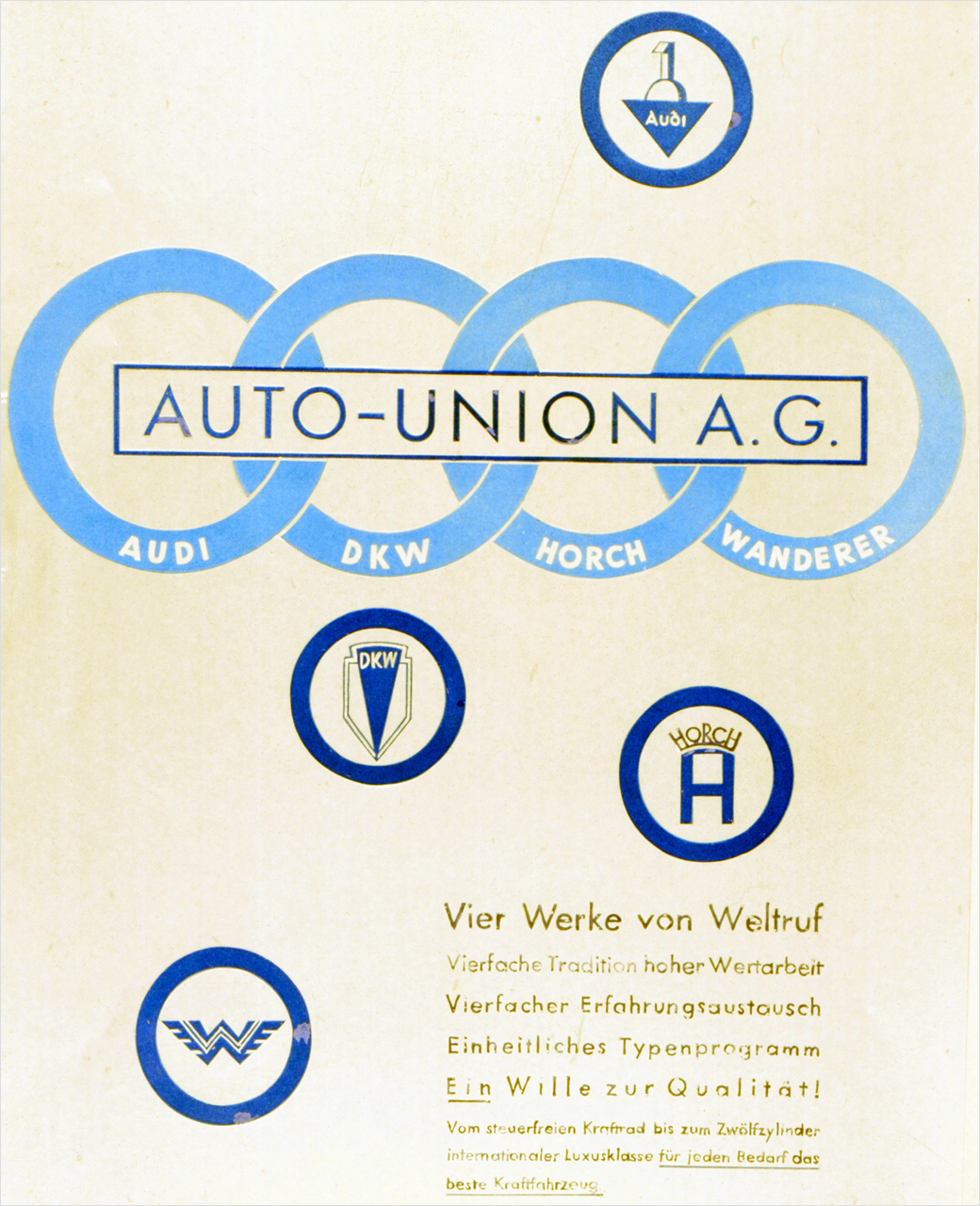 Source: Audi