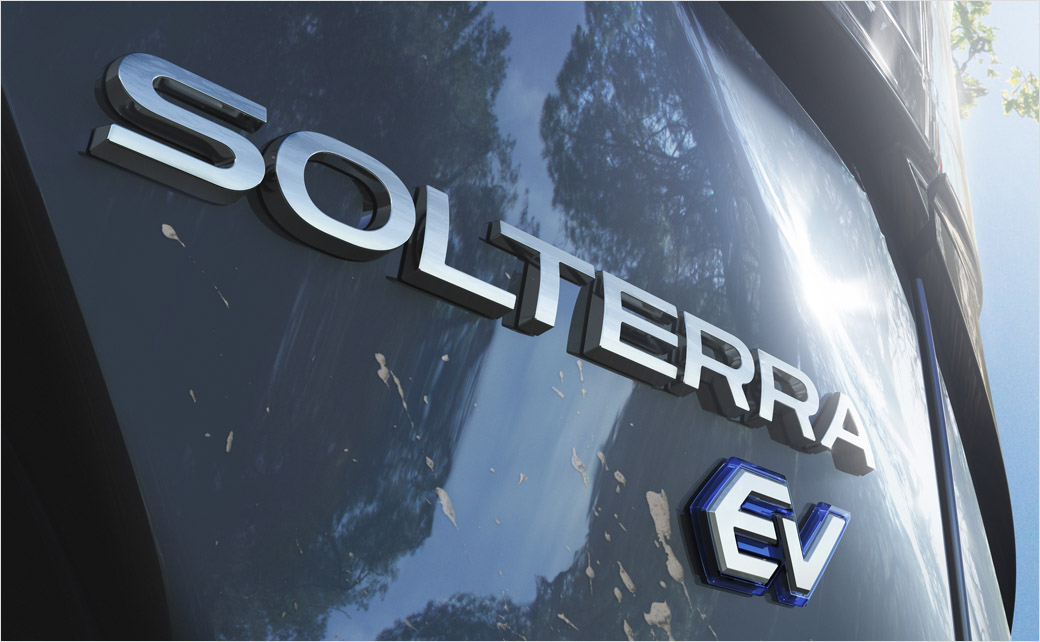 Name and Logo of New All-Electric Subaru SUV Revealed
Japanese car giant Subaru has announced that the brand's all-new, all-electric SUV will be named "Solterra" and it is scheduled to go on sale in 2022.
A new global model targeted at the small-to-medium family car segment, Solterra will be the first Subaru vehicle to be built on the company's all-new EV architecture, which has been dubbed the "e-Subaru Global Platform".
The latter has been jointly-developed by Subaru and fellow Japanese carmaker, Toyota. However, not only the platform, but the Solterra has also been jointly-developed by the two companies.
The name 'Solterra' is said to have been created by joining the words "sol" and "terra", the Latin words for the "sun" and the "earth" respectively.
"Subaru gave this name to the EV to appreciate mother nature and further advance the form of coexistence with it, together with our customers, and to represent our commitment to deliver traditional Subaru SUV's go-anywhere capabilities in an all-electric vehicle," says the company.
Solterra is expected to join Subaru's existing range of SUVs – the Ascent, Outback, Forester, and Subaru XV – by the middle of 2022 in markets including Japan, the United States, Canada, Europe, and China.
In addition to revealing the name of the new model, the company has also released a teaser image of the car, which will compete in what is known in Europe as the "C-segment" class.
Source: Subaru