September 13, 2018
Categories:
Food
B&B Studio Creates Identity for Genius' New Product Line
Free-From bakery category brand Genius Gluten Free has unveiled two wraps as part of a new "Good for the Gut" range of six products due to roll out this year, with design from London-based B&B studio.
The first products to launch are the "Fibre Fest Beetroot Wraps" and "Fibre Fest Kale Wraps".
In line with the Genius core range, Good for the Gut products are gluten and dairy free but with the addition of a natural prebiotic to appeal to the 'gut-conscious' consumer. Each product in the range also claims to offer a 'stand out' nutritional benefit, for example, wraps that offer three times the fibre of regular wraps; pasta that has twice the amount of protein and three times the fibre of regular pasta; and bread crisps with twice the protein and half the carbs of regular crisp breads.
"Moving away from the scientific-led design codes often adopted by brands in the Free-From and benefit-led category, B&B studio has introduced a bold, eye-catching colour palette for the new 'Good for the Gut' range, delivering a dynamic identity incorporating bespoke graphics and illustrations," says the agency.
Details include a range of patterns created in-house by B&B studio's designers that take inspiration from the product ingredients, including layers of beetroot and swirls of kale leaves. The designs are presented on brightly-coloured backgrounds, in an effort to provide both differentiation for the new range and increased standout on-shelf.
The identity also incorporates the same blue hue and Genius logo design that was created by B&B studio back in October 2017, complete with a thought bubble or bitemark "to express the imagination, creativity and tastiness of the Genius brand."
"After the success of the new brand identity for Genius Gluten Free last year, we wanted to retain the consistency and recognisability of the brand whilst also creating vivid and engaging designs for the new range," says Shaun Bowen, creative partner at B&B studio
The Genius Good for the Gut range will launch in Tesco from August onwards, and in Sainsbury's and Ocado from September 2018.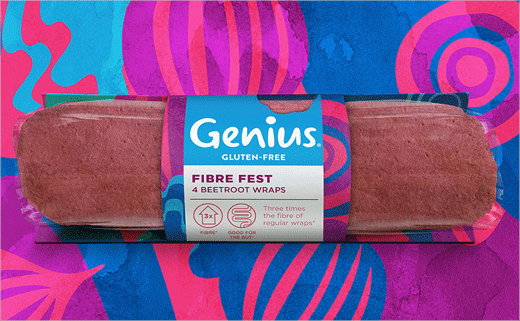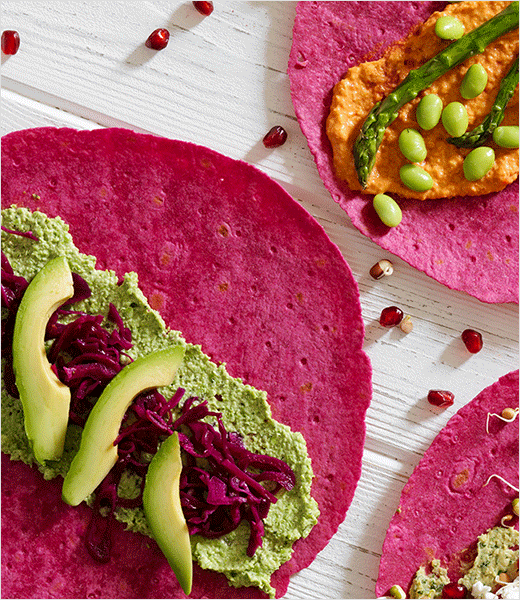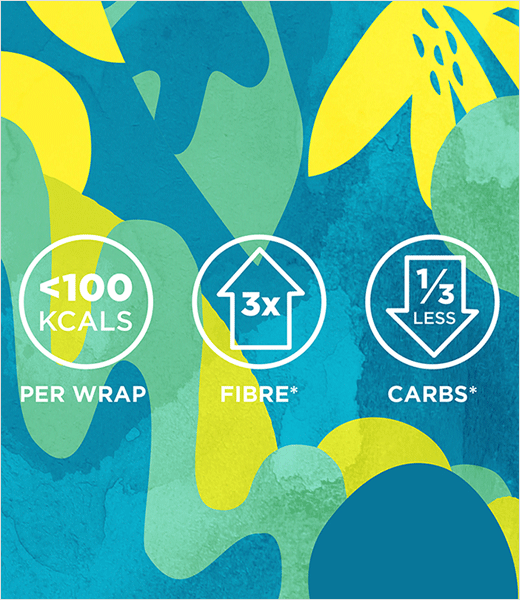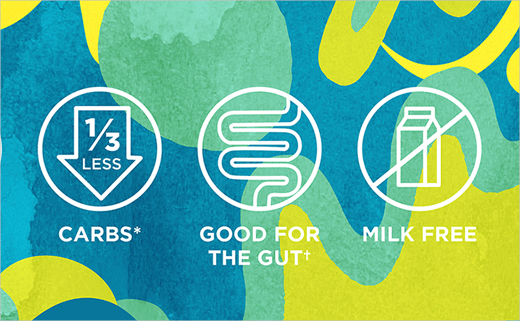 B&B studio
www.bandb-studio.co.uk