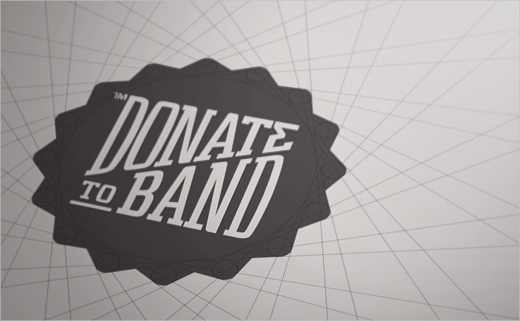 Brand Identity: Donate to Band
Higher is a branding and design agency with its main office centered in Slovakia; it also has offices elsewhere in Europe, including England and Italy.
Since Higher launched in the latter half of 2009, its main focus has been on providing a full range of creative, branding, digital media and consulting services to a diverse group of clientele across the globe.
This particular brief involved the formation of a brand identity and website design for a new charity social network "Donate To Band", which gives opportunities to bands to collect money through fans' donations.