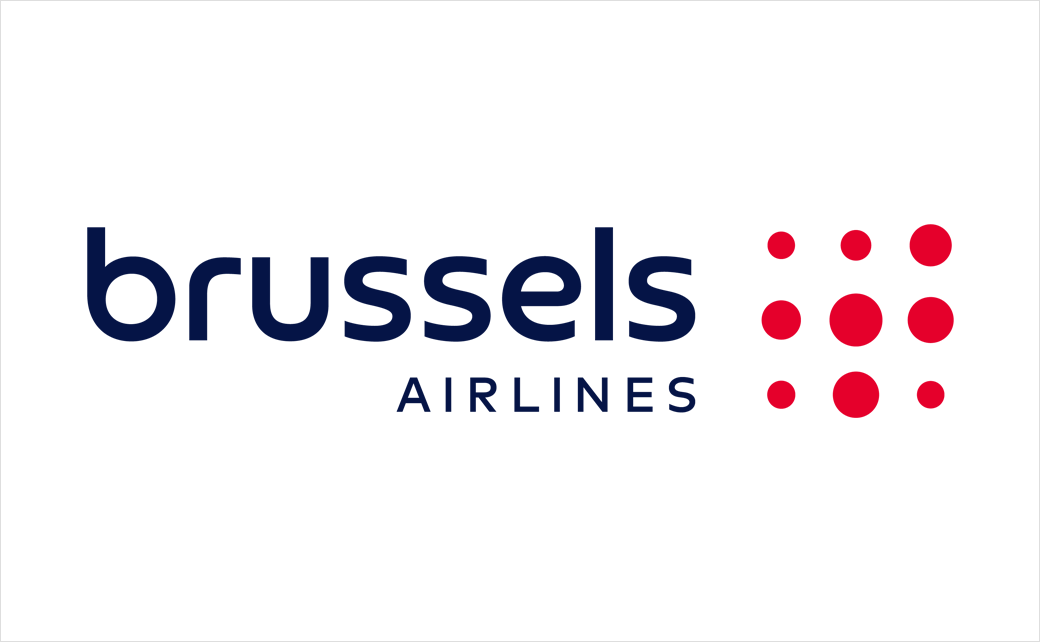 Brussels Airlines Launches New Logo and Livery
Brussels Airlines has unveiled a new brand identity, in an effort to cement its position as Belgium's number one carrier.
Updated colours, a new logo, and aircraft livery are the visual token of the airline's new look, which the company claims readies it "for future challenges".
"With this new brand identity, we are ready to show our customers, our employees, our partners and all other stakeholders that we are turning a page. As one of the four Lufthansa Group network airlines, we are building the way towards a promising future. We see this new brand identity as a symbol of confidence in our company, re-emphasising our identity as Belgium's home carrier," says Peter Gerber, Brussels Airlines' CEO.
"We are changing into a new company, with new cabin interiors, digitised processes, fleet renewal with A320neo's on the way, and much more to come. Together with Today Agency, we created a more contemporary branding, one that is fit for our digital age, one that represents a reliable and modern airline," adds Michel Moriaux, head of marketing at Brussels Airlines.
The refreshed identity features a new version of the Brussels Airlines signature red and blue colours, now a deeper red and a darker shade of blue.
The dotted "b", which previously adorned the tails of its fleet, makes way for nine dots of different sizes in the form of a square, "to represent the diversity of its customers, its destinations and its employees".
The updated logo also makes use of a new, more modern type font. The two words of the brand name are now stacked, with the word "brussels" becoming more prominent with its larger size "to emphasise the airline's Belgian identity".
The new aircraft livery, meanwhile, shows a zoom on the dotted logo on the tails, a fresh white body, and a continuation of dots in different shades of blue and grey.
In addition to the new visuals, the new brand identity also incorporates a new tagline, namely, "You're in good company".
"We have chosen for a tagline that underlines our most valuable asset; the hospitality brought to our passengers by our incredible staff," comments Moriaux.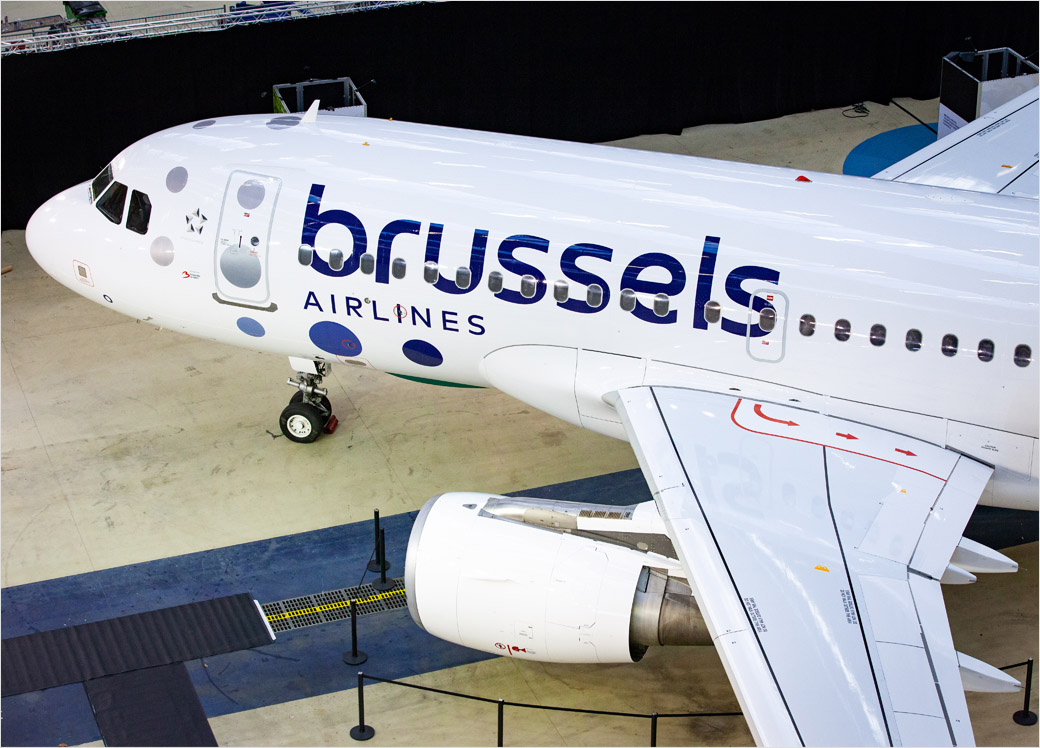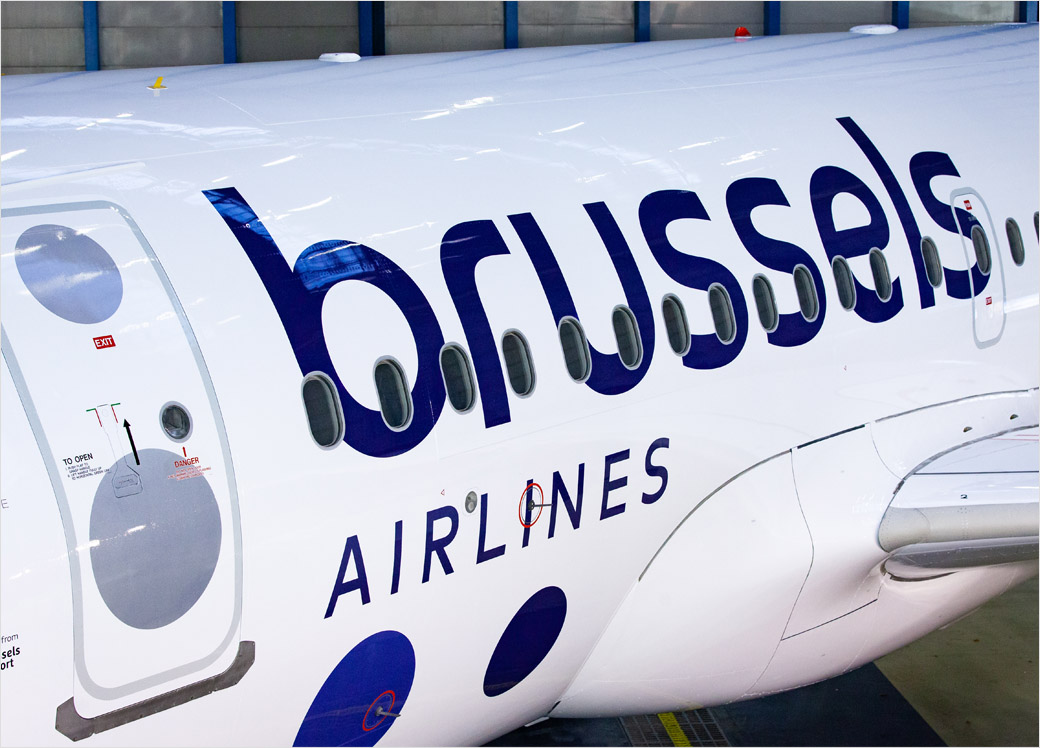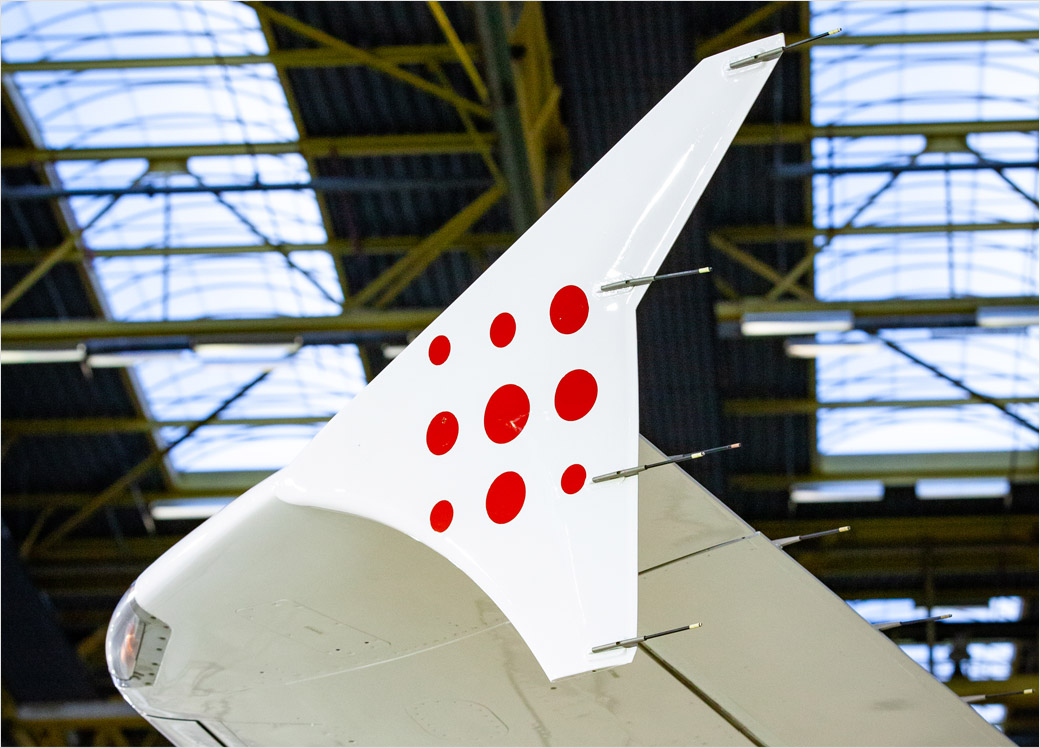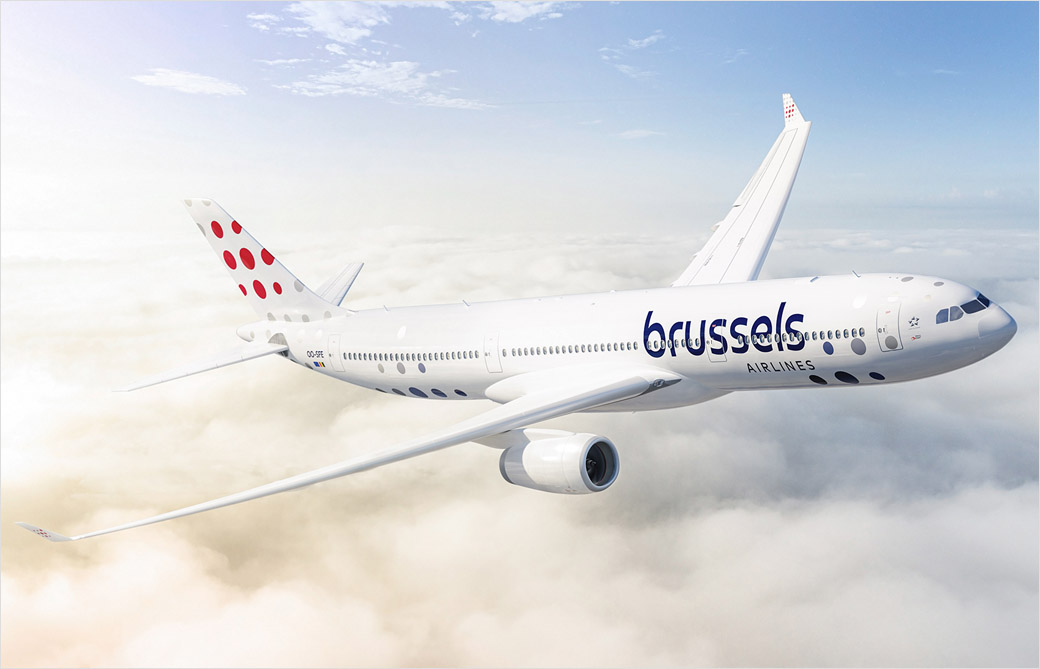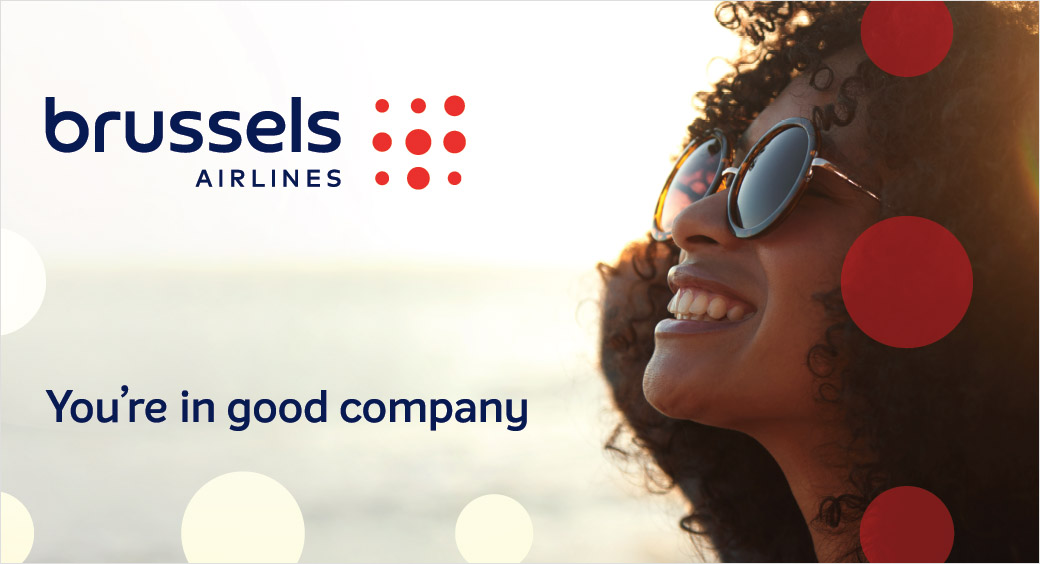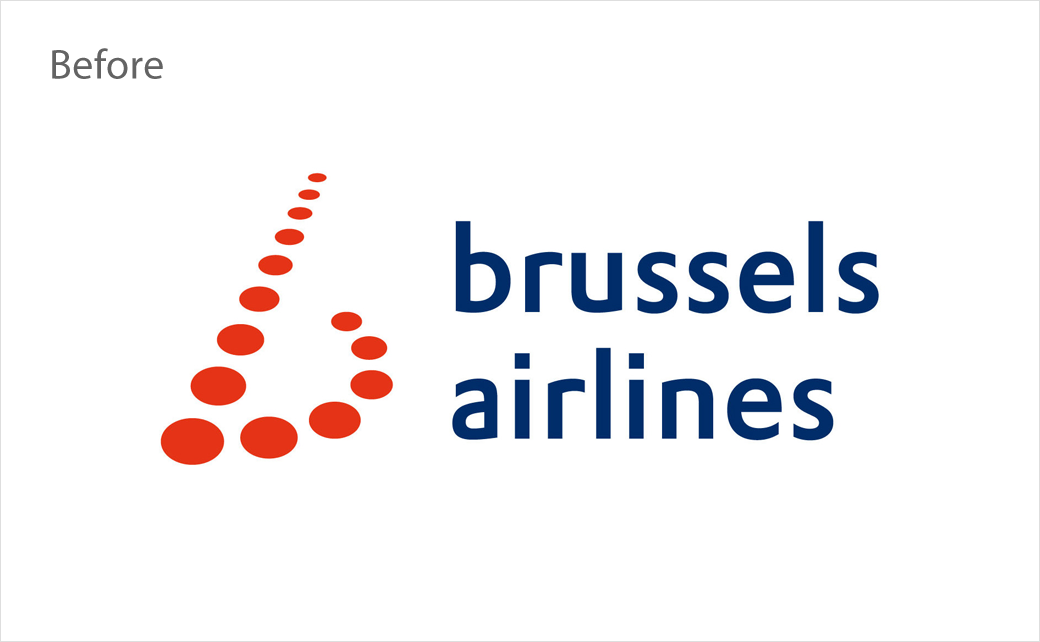 Source: Brussels Airlines