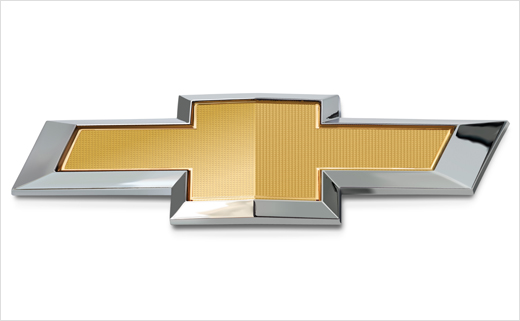 Chevrolet's Bowtie Logo Celebrates 100th Anniversary
Chevrolet's 'bowtie' logo celebrates its 100th anniversary this year with 25 product launches helping the symbol find new roads around the world despite an origin that is still uncertain.
In 1913, Chevrolet co-founder William C. Durant introduced the signature Chevy bowtie on the 1914 Chevrolet H-2 Royal Mail and the H-4 Baby Grand, centred at the front of both models.
Founded in 1911 in Detroit, Chevrolet is the world's fourth largest car brand. Sixty million Chevrolets are on the roads worldwide today and the bowtie has adorned 215 million Chevrolets over the last century. A Chevrolet car, crossover or truck is sold every 6.39 seconds in one of 140 countries, and the brand set a sales record of 2.5 million in the first six months of the year.
"The Chevrolet bowtie is recognised around the world and has become synonymous with American ingenuity," said Chevrolet Chief Marketing Officer Tim Mahoney.
While the bowtie has been present for 100 years, the details surrounding its origin are still uncertain. Stories range from Durant being inspired by the wallpaper design in a Parisian hotel to a newspaper advertisement he saw while vacationing in Hot Springs, Va. Durant's widow and daughter have offered alternative explanations.
According to Margery Durant, in her 1929 book My Father, Durant sometimes doodled nameplate designs on pieces of paper at the dinner table. "I think it was between the soup and the fried chicken one night that he sketched out the design that is used on the Chevrolet car to this day," she wrote.
But in a 1968 interview, Durant's widow, Catherine, said the bowtie design originated from a Hot Springs vacation in 1912. While reading a newspaper in their hotel room, Durant spotted a design and exclaimed, "I think this would be a very good emblem for the Chevrolet." Unfortunately, Mrs. Durant never clarified what the motif was or how it was used.
But that nugget of information inspired Ken Kaufmann, historian and editor of The Chevrolet Review, to search out its validity. In a Nov. 12, 1911 edition of The Constitution newspaper, published in Atlanta, an advertisement appeared from by the Southern Compressed Coal Company for "Coalettes," a refined fuel product for fires. The Coalettes logo, as published in the ad, had a slanted bowtie form, very similar to the shape that would soon become the Chevrolet icon.
Did Durant and his wife see the same ad – or one similar – the following year a few states to the north? The date of the paper Kaufmann found was just nine days after the incorporation of the Chevrolet Motor Co. The first use of the bowtie by Chevrolet appeared in the Oct. 2, 1913 edition of The Washington Post with the words "Look for this nameplate" above the symbol.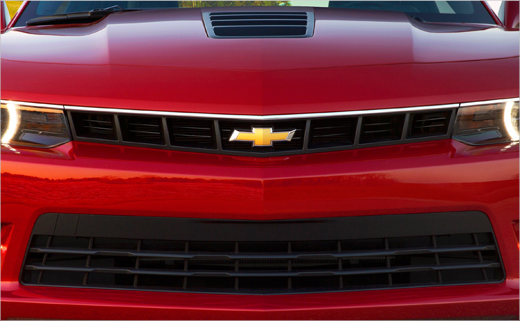 2014 Chevrolet Camaro SS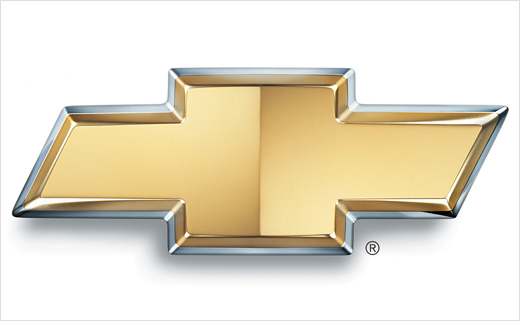 2004 Chevrolet Bowtie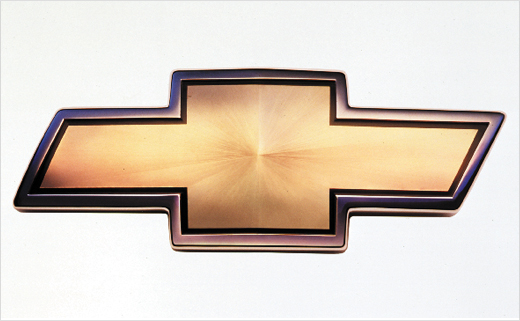 The Chevrolet bowtie as it appeared on 1995-2000 truck models.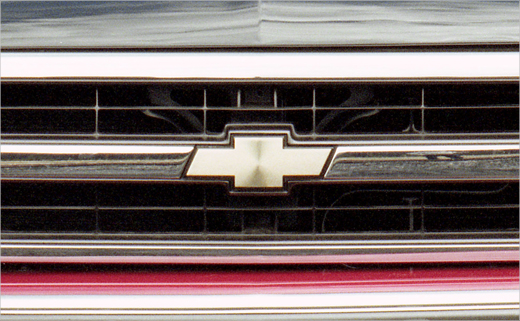 1995 Chevrolet Blazer LS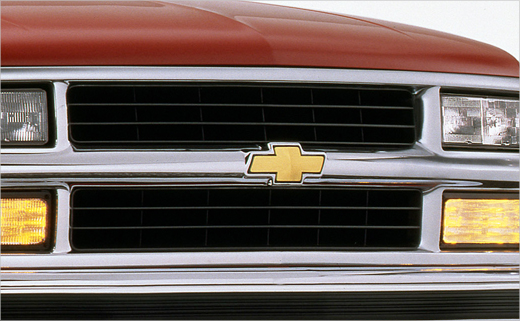 1995 Chevrolet K 1500 Suburban LT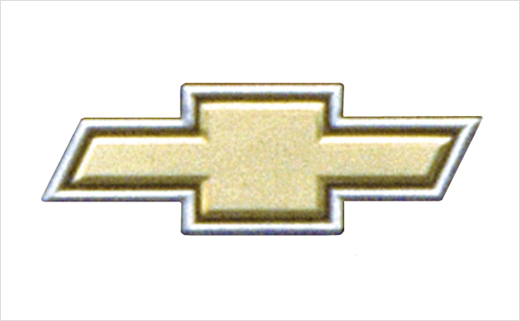 1982 Chevrolet Bowtie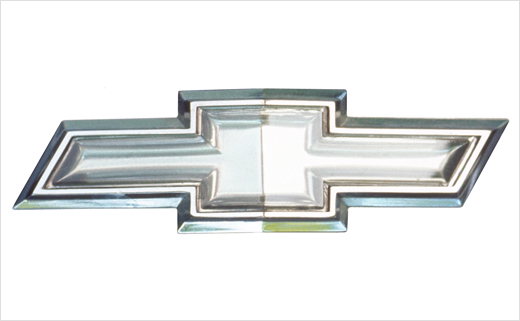 1974 Chevrolet Bowtie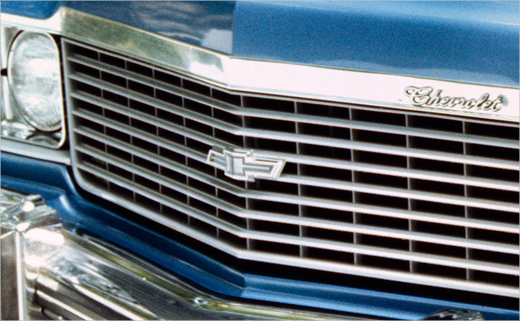 1974 Chevrolet Impala

1969 Chevrolet Bowtie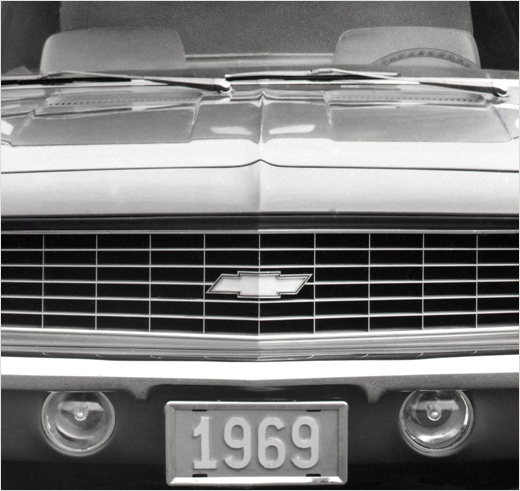 1969 Chevrolet Camaro SS

1955 Chevrolet Bowtie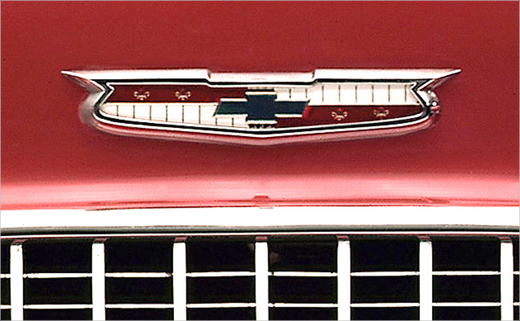 1955 Chevrolet Bel Air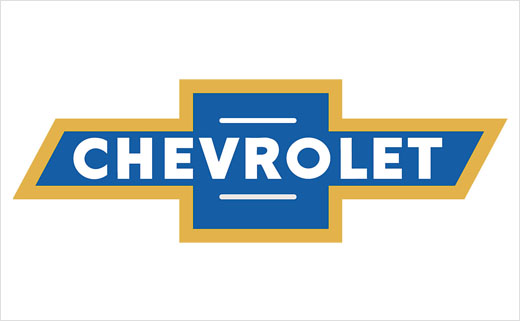 Chevrolet Engineering bowtie logo, as it appeared in 1940s and early 1950s publications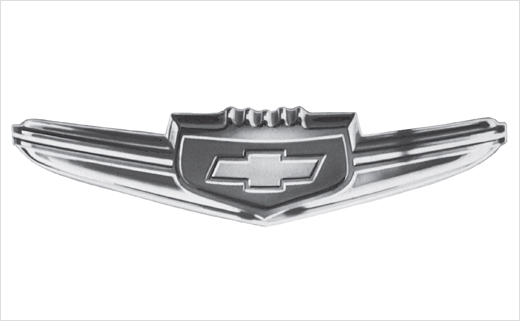 1947 Chevrolet Bowtie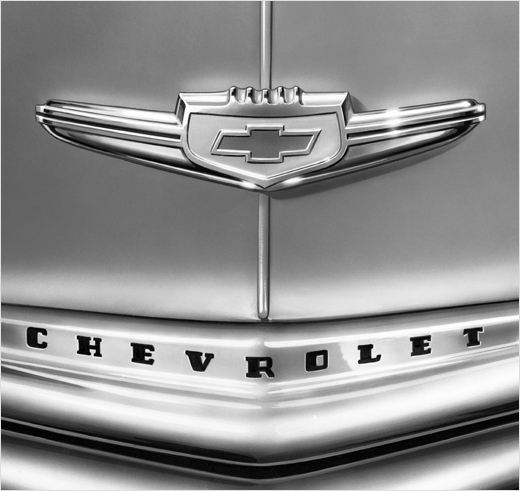 1947 Chevrolet Fleetmaster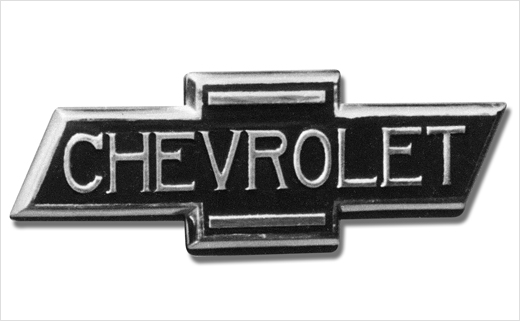 1936 Chevrolet Bowtie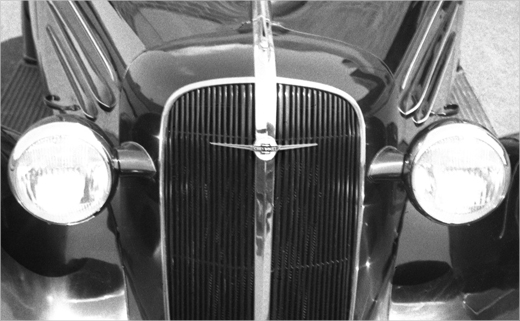 1936 Chevrolet Standard Four Door Sedan

1914 Chevrolet Series H Baby Grand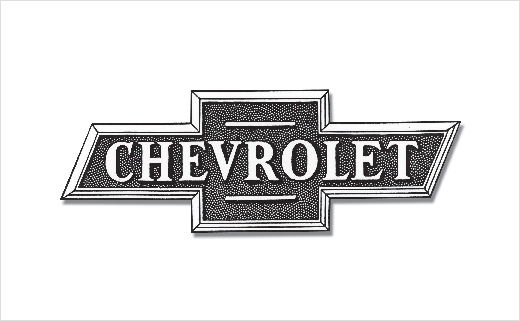 1913 Chevrolet Bowtie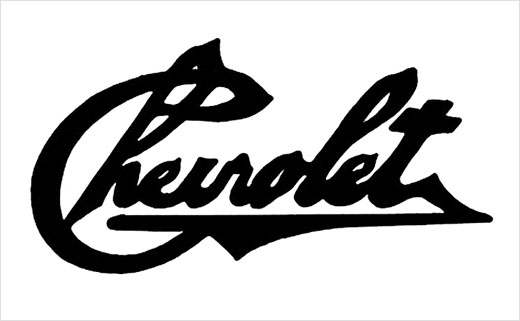 "Chevrolet" script nameplate, designed for Chevrolet co-founder Louis Chevrolet's original 1911-1914 Type "C," also known as the "Classic Six"
Source: Chevrolet