Form Designs New Beatles-Inspired Abbey Road Identity
Branding agency Form has created a new identity system for London recording studio Abbey Road.
Home to landmark recordings, the studio complex has a history spanning over 80 years that encompasses work by some of the world's most famous recording artists including The Beatles, Pink Floyd, Kanye West, Oasis, Elbow, Lady Gaga and Adele.
Major film scores and high-profile video games have also been recorded at the Studios.
Abbey Road commissioned Form in December 2014 to help with their repositioning strategy and to create a new visual brand identity to connect with a wider audience. Form has previously worked with bands including Elbow and Depeche Mode and rebrand projects such as Reading & Leeds and Latitude festivals.
Upon commencement of the project, Form says it identified the need for a clear branding hierarchy to allow for the development of Abbey Road's future business initiatives.
The designers subsequently claim to have achieved this by differentiating 'Abbey Road' from 'Abbey Road Studios'; 'Abbey Road' now sits as the parent brand at the top of the hierarchy (for example, the umbrella website is abbeyroad.com).
'Abbey Road Studios', meanwhile, becomes a newly defined sub-brand, as does the new education wing – 'Abbey Road Institute' together with other new sub brands which will offer services and products to a wider audience of music makers and fans.
The designers also say it was impossible to separate the connection between The Beatles and the Studios which was cemented with the release of the Abbey Road album in 1969. The album's cover features the now iconic shot of the band on the zebra crossing outside the Studios.
So rather than ignore the crossings' black and white stripes, Form decided to deconstruct and re-imagine it to 'celebrate' a new era for Abbey Road.
The parent and sub brand logos are therefore based around one black stripe moving across a three dimensional plane to form a directional arrow or 'chevron'. It points North West indicating Abbey Road Studios' location within London and is also said to be suggestive of the parquet flooring prevalent throughout the famous recording Studios complex.
As the logo becomes more well known, designers at Form say the chevron shape will develop to be used as a container for other imagery as well as moving image.
The agency commissioned graphic artist Patrick Thomas to create a series of patterns which re-interpret and re-imagine the black and white stripes of the zebra crossing and which also feature the chevron and the new red sub-brand colour. These patterns will be used across all communications.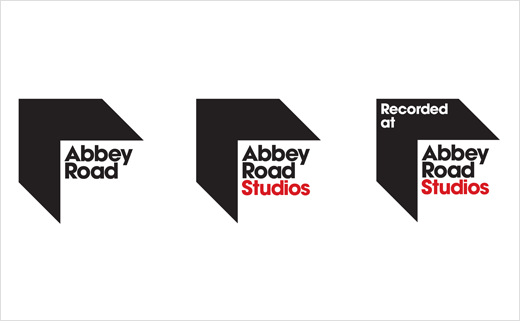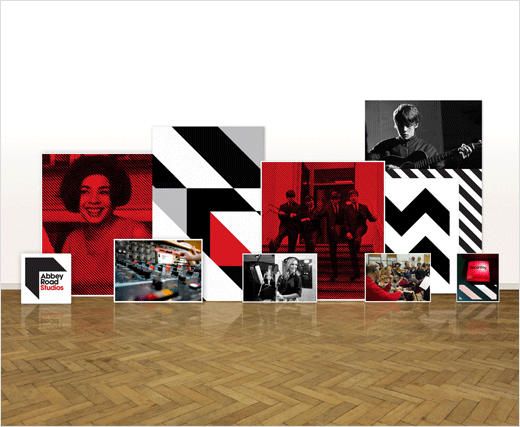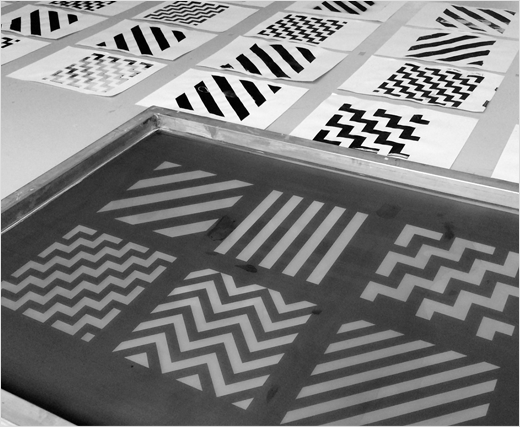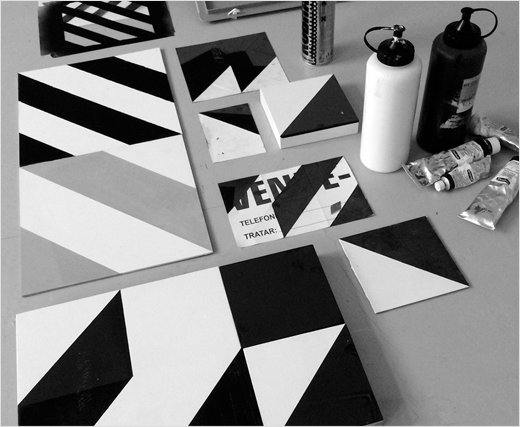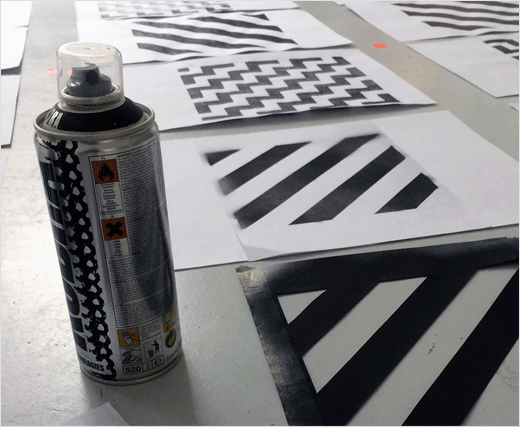 Form
www.form.uk.com