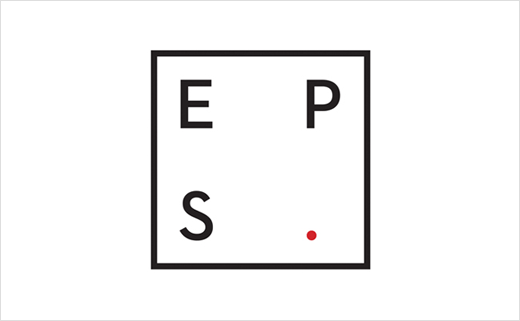 Form Creates New Branding for Essex Print Studio
A couple of years ago Form partner Paul West reconnected with fellow art school college student Lynne Blackburn after over two decades via an online arts site, and they began working on projects together.
Lynne and partner Ian Bailey run Hippo Screenprinters – a fine art printmaking studio, specialising in hand-pulled screen print editions for artists, art galleries, band merchandisers, interior designers and publishers.
In 2016 Hippo decided to launch their own series of hands-on workshops and print-making classes for the wider public under a whole new brand name, namely, Essex Print Studio.
Form were called in to create the branding and identity, and subsequently created a series of logos based around the acronym 'EPS' set in a square. Within that square, different print techniques are expressed.
The website navigation on the Essex Print Studio home page is further presented in squares with colour-coded layering over lively images of the studio. Deeper into the website, the overlayered colours become circles, which the designers say reflect the period/full stop from the logo.
Form were also responsible for designing a newsletter template.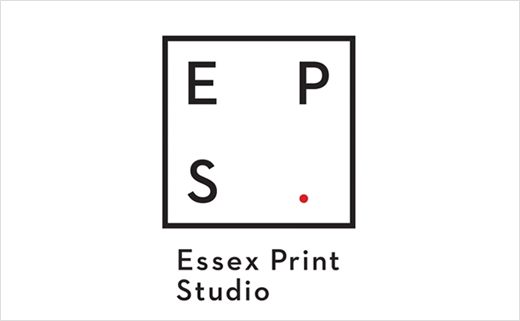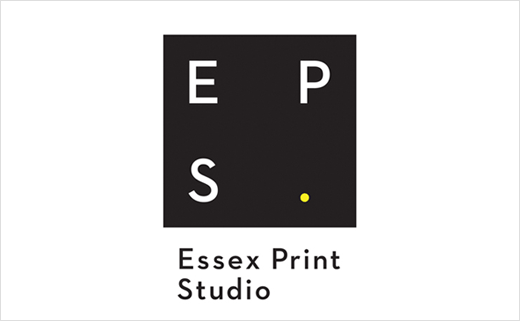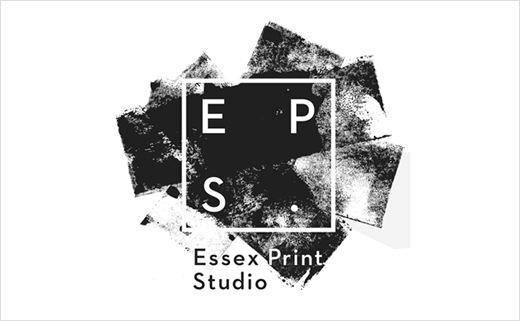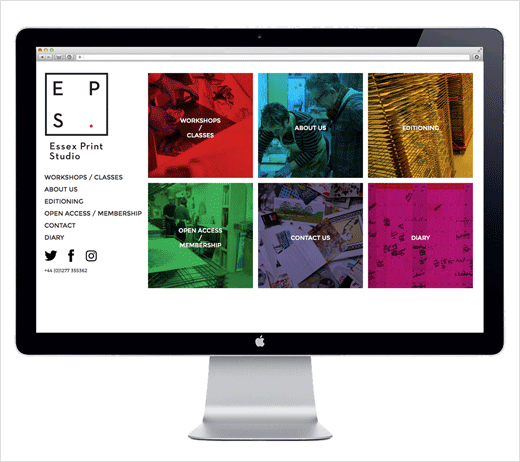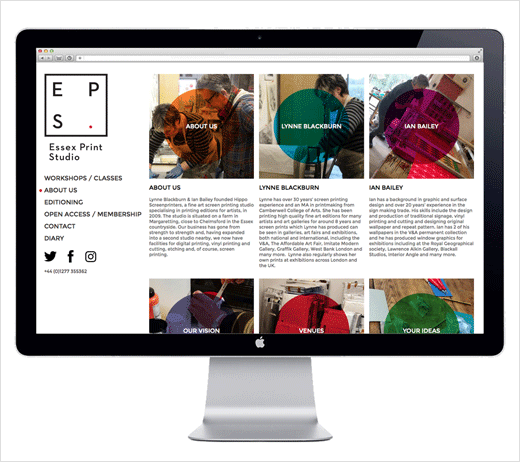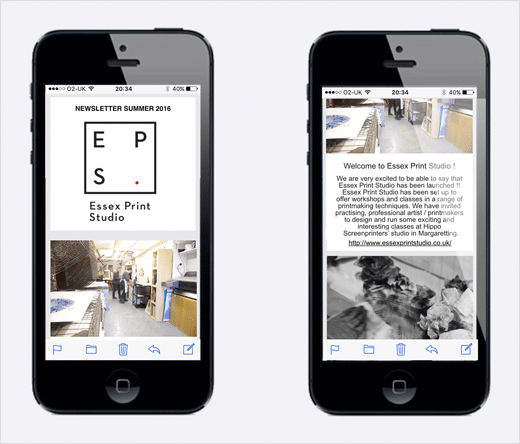 Form
www.form.uk.com