Form Designs New Logo and Identity for Estates East
East London estate agencies Estates 17, Estates 7 and Estates 10 have been rebranded by design and branding agency Form with a new name and look.
The refreshed identity not only includes a new logo, typography, colour palette and copywriting tone of voice, but also encompasses the redesign of the company's Walthamstow head office, website and all communications and marketing materials – from print and digital, to out-of-home advertising and social media.
Form's work is said to have come to the attention of the estate agency's founder Neil Collins through the consultancy's previous design work for numerous musicians and bands, as well as its rebrand of Abbey Road Studios and several high-profile music festivals.
"The new brand strategy and visual identity reflects the creative, vibrant, diverse and ever-evolving spirit of east London and puts people and stories at the heart of its brand positioning, enabling Estates East to achieve its goals: To appeal to the local area's changing demographic, to reflect the company's new young team and to be better positioned to increase market share," says the agency.
The rebrand is also claimed to express the client's ambition to change the rulebook on estate agency:
"As Neil and his team talked about the messages they wanted to convey, we quickly realised this project was more than a visual rebrand, it was a manifesto that riled against every cliche about corporate estate agency," comments Form partner, Paula Benson.
"The 'Ee' monogram logo design features two distinct typographic elements; 'Estates' is represented by a bold capital 'E' derived from investigation of artisanal woodblocks, East-end industrial typography and traditional slab serif fonts, and illustrates the company's dependable, confident, honest personality. The lowercase 'e' for 'East' illustrates the creative, youthful and independent spirit of east London. Once established, the logo will evolve for a Phase 2 development – the second 'e' will be adapted with interpretations by local east London artists affording an ongoing interplay between the blocky gravitas of the capital 'E' with a dynamic animated lowercase 'e'," further explains the design team at Form.
A key element of the visual identity is a suite of 'tiles' consisting of graphic symbols and arrows pointing east. This modular approach allows for the tiles to be used in various configurations such as squares or long rectangles, making for a flexible identity.
"This not only means the identity will remain fresh over time, but it is also exceptionally practical for use across a wide variety of formats, sizes and types of media," say the designers.
The brand fonts, meanwhile, are Quicksand and Karla, and the colour palette is made up of a mix of bright and muted tones.
Form have also designed a suite of logos that are meant to serve as "figureheads" for the other services and events that Estates East offer, as well as devising a strategy for social media content and template designs for Instagram, Facebook, LinkedIn, Twitter and Tik Tok.
Additionally, the design studio has named and created a sub brand identity for the new homes department of Estates East, namely "Future Build", which will focus on new builds and provide advice for developers, and part of Form's work has involved the creation of a separate style guide and web page design for this department that incorporates their reinterpretation of the parent brand's arrow tiles – in neon.
The design of two printed brochures (Selling Guide and Letting Guide), the new website, property portal banner advertising, stationery for print and digital use, a set of 20 forms, For Sale/To Let boards and out-of-home poster and billboard advertising were all part of Form's brief and additional design work is said to be ongoing.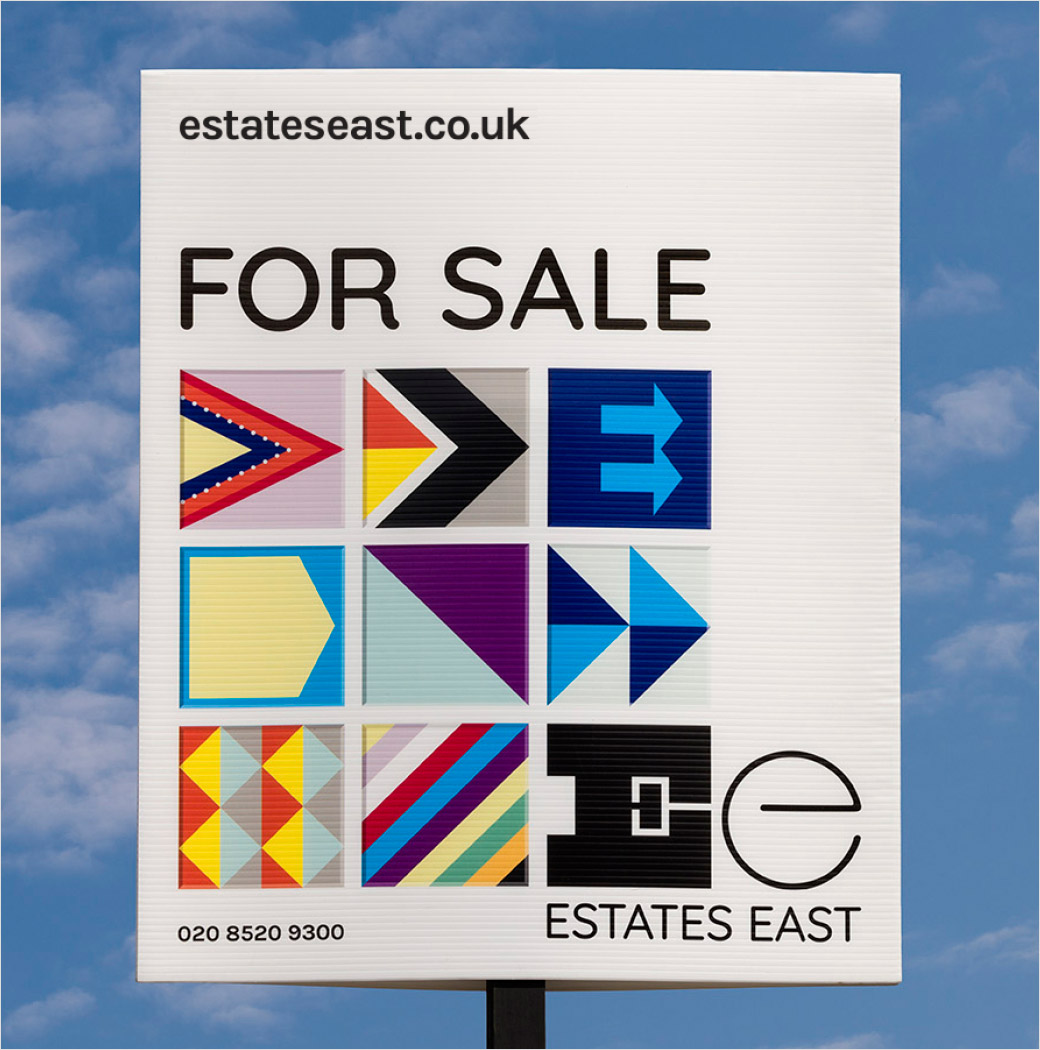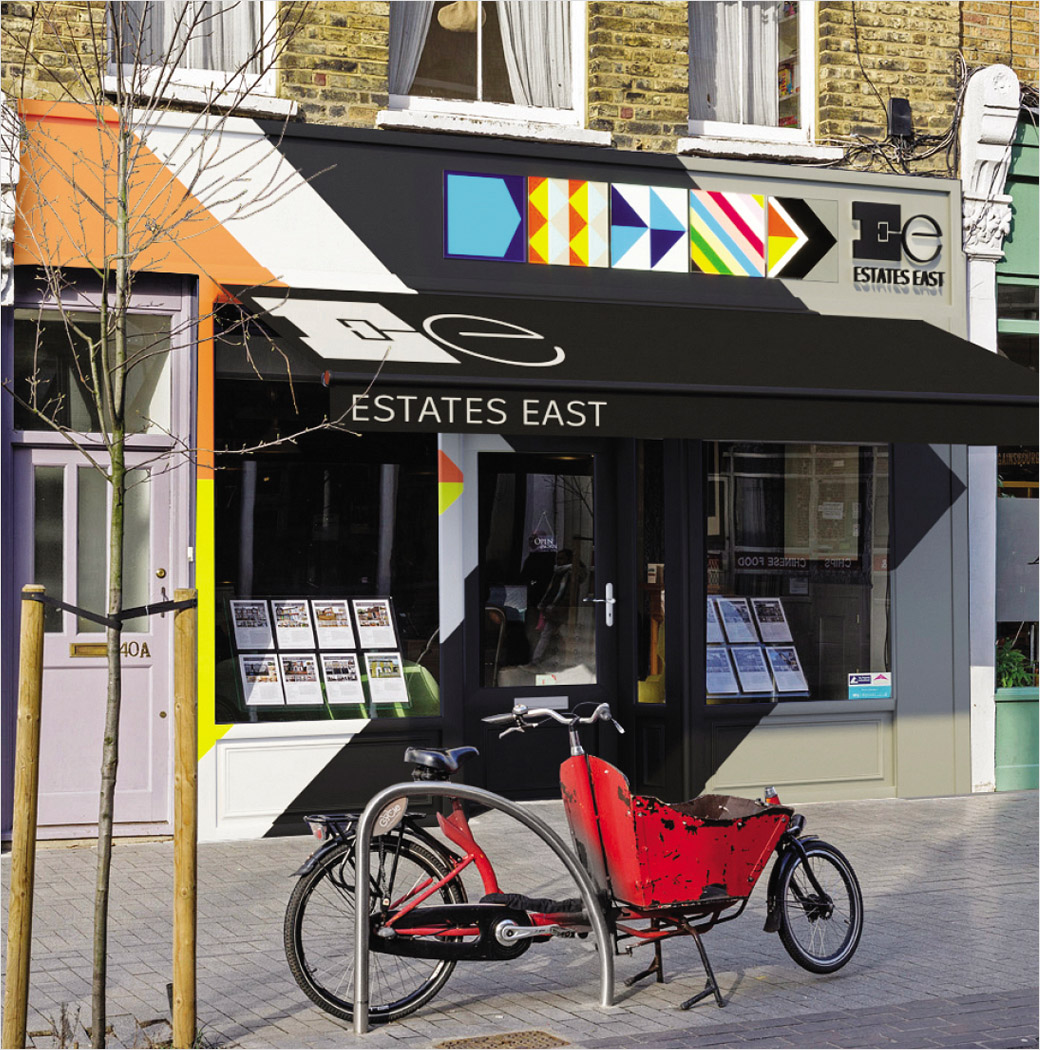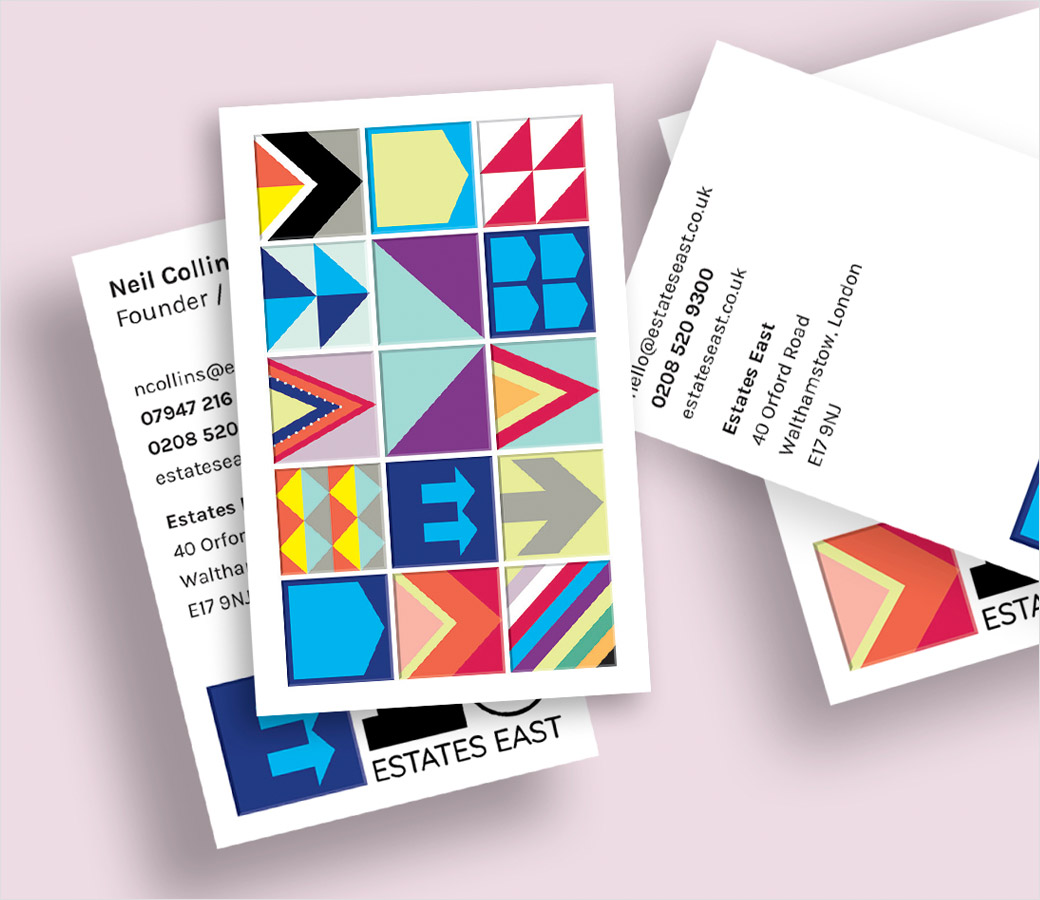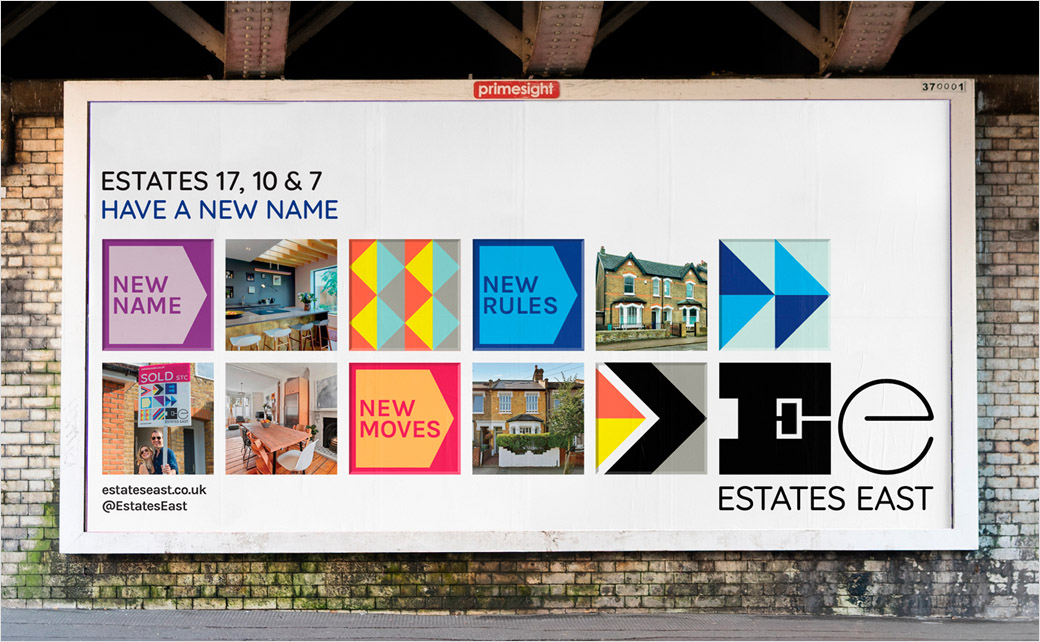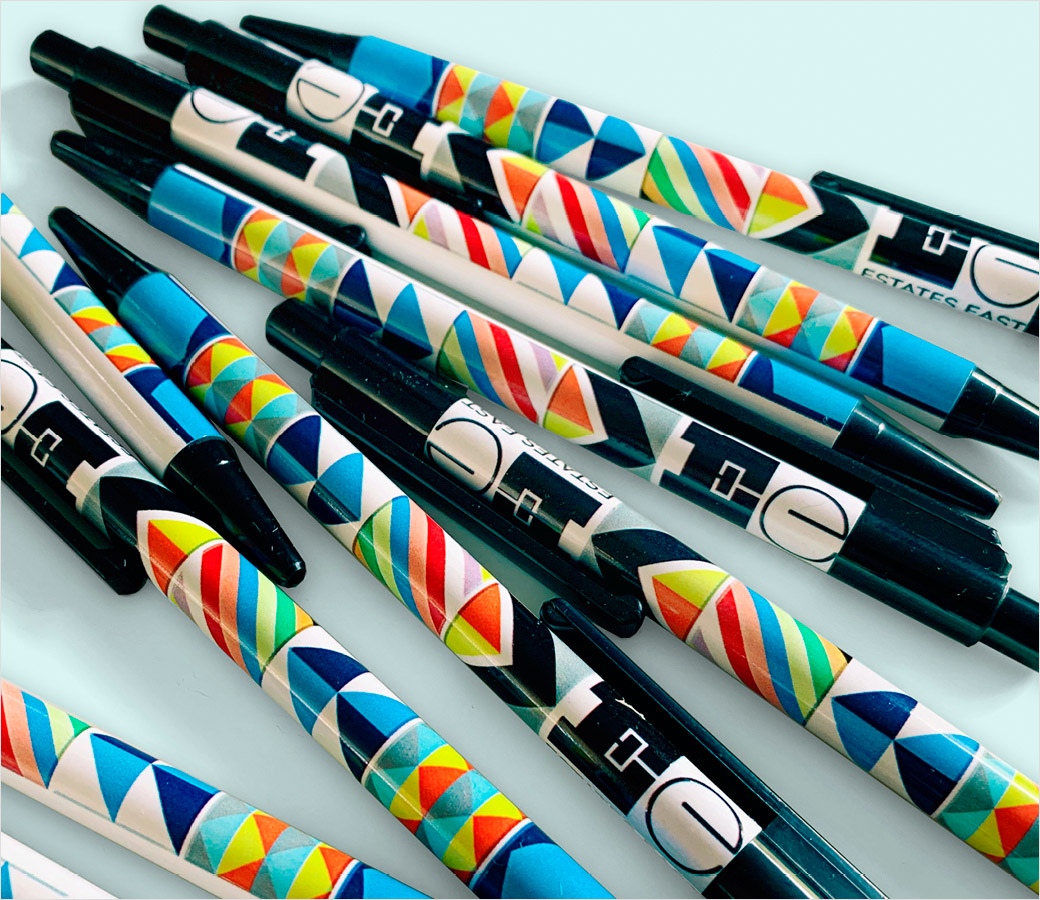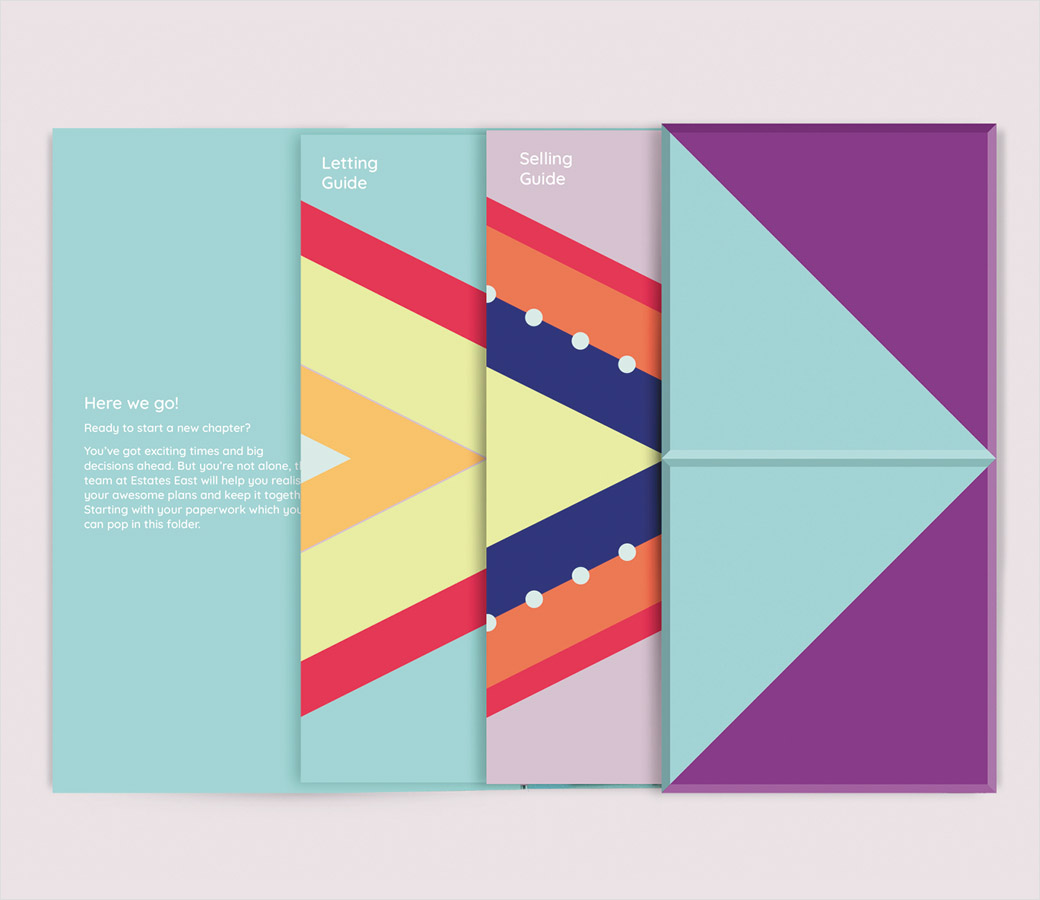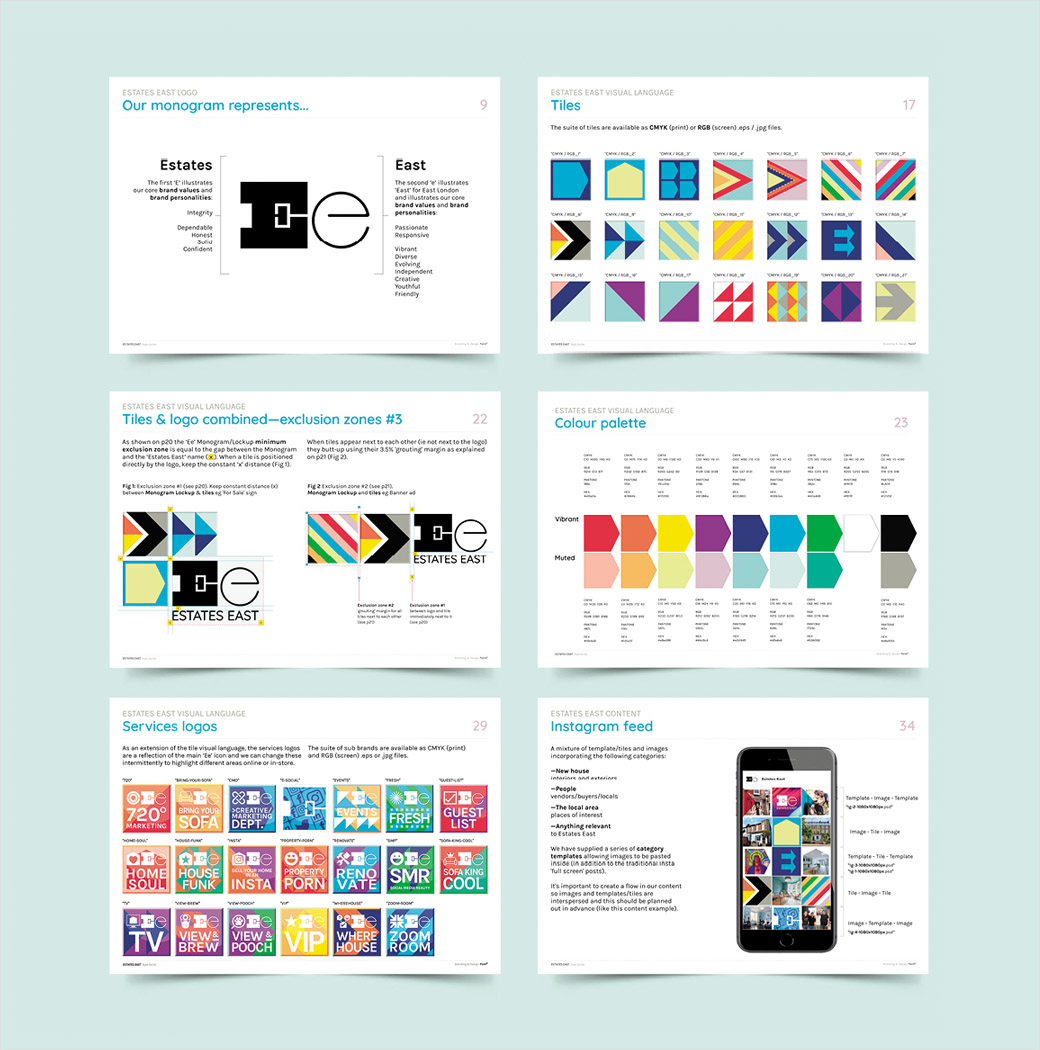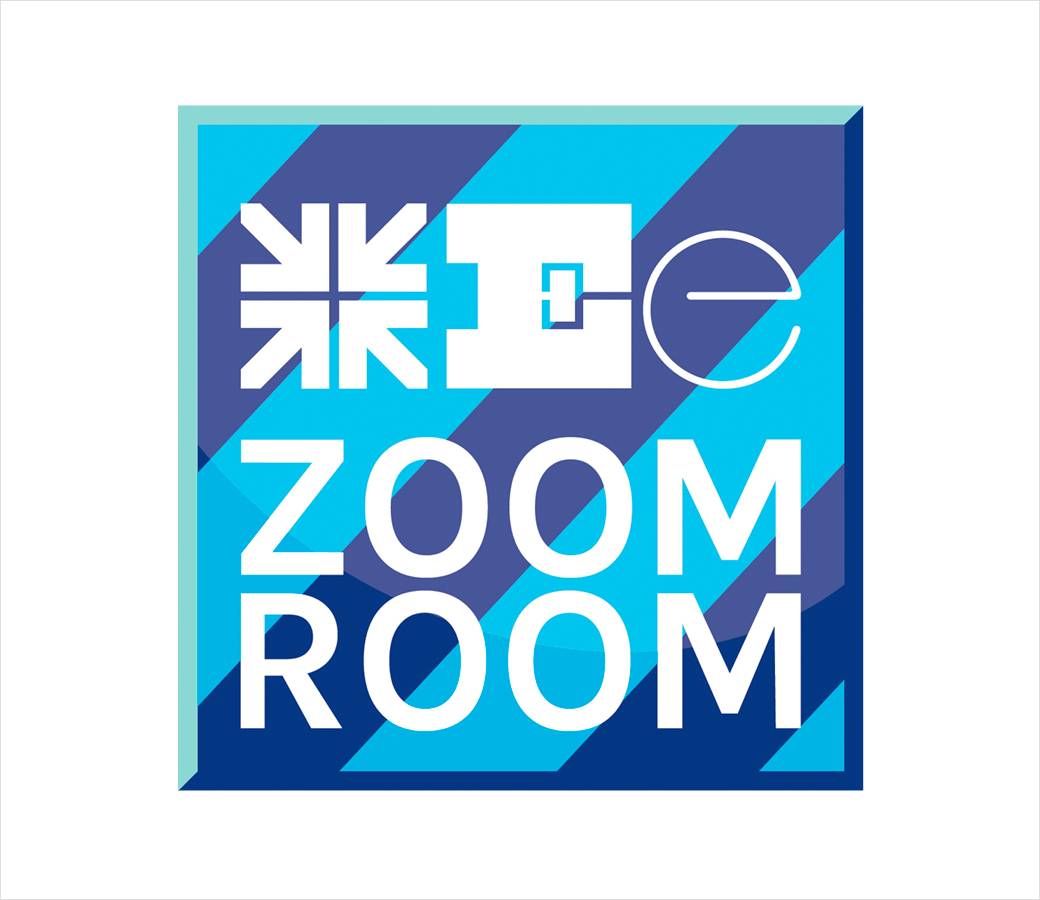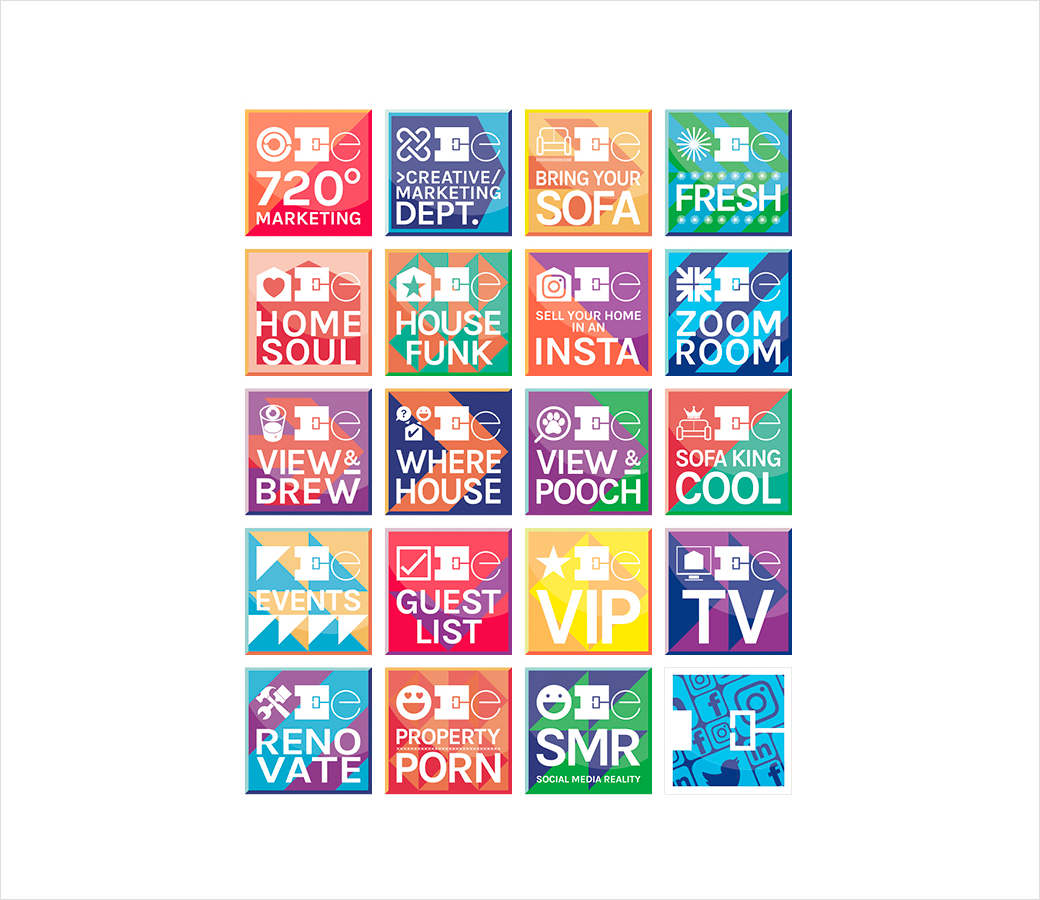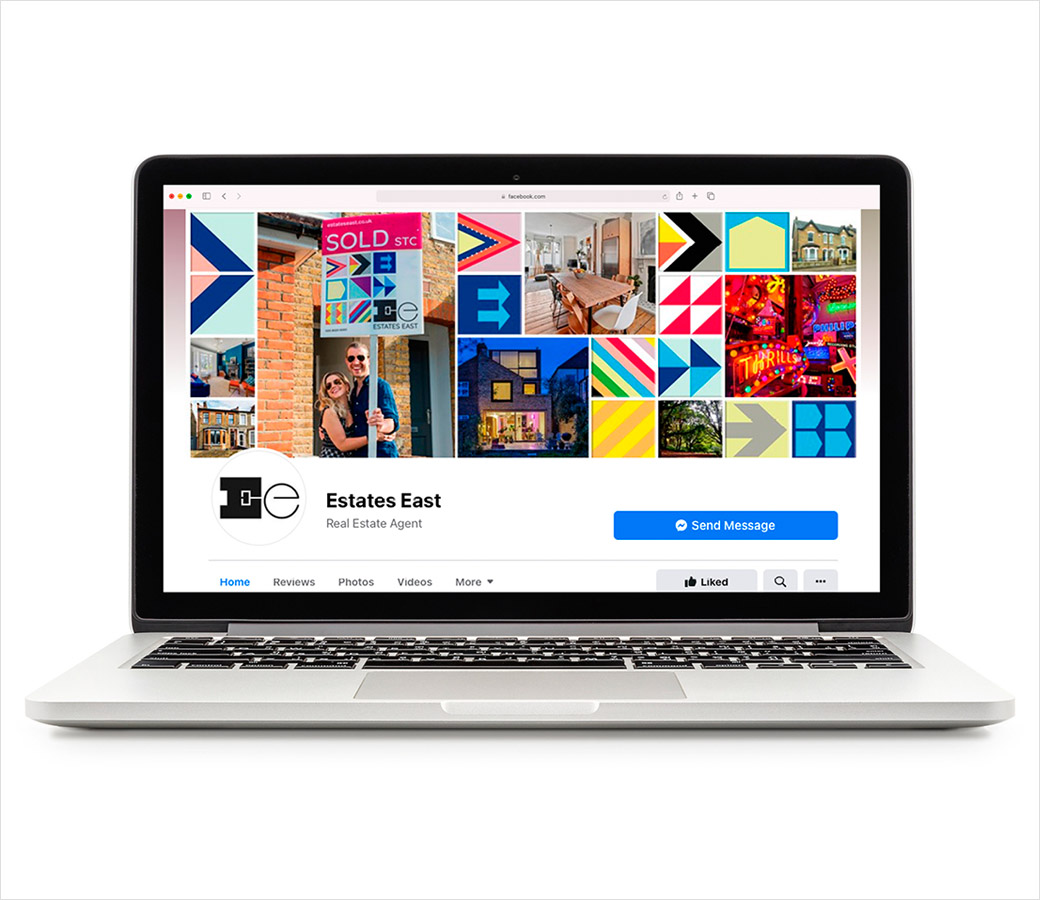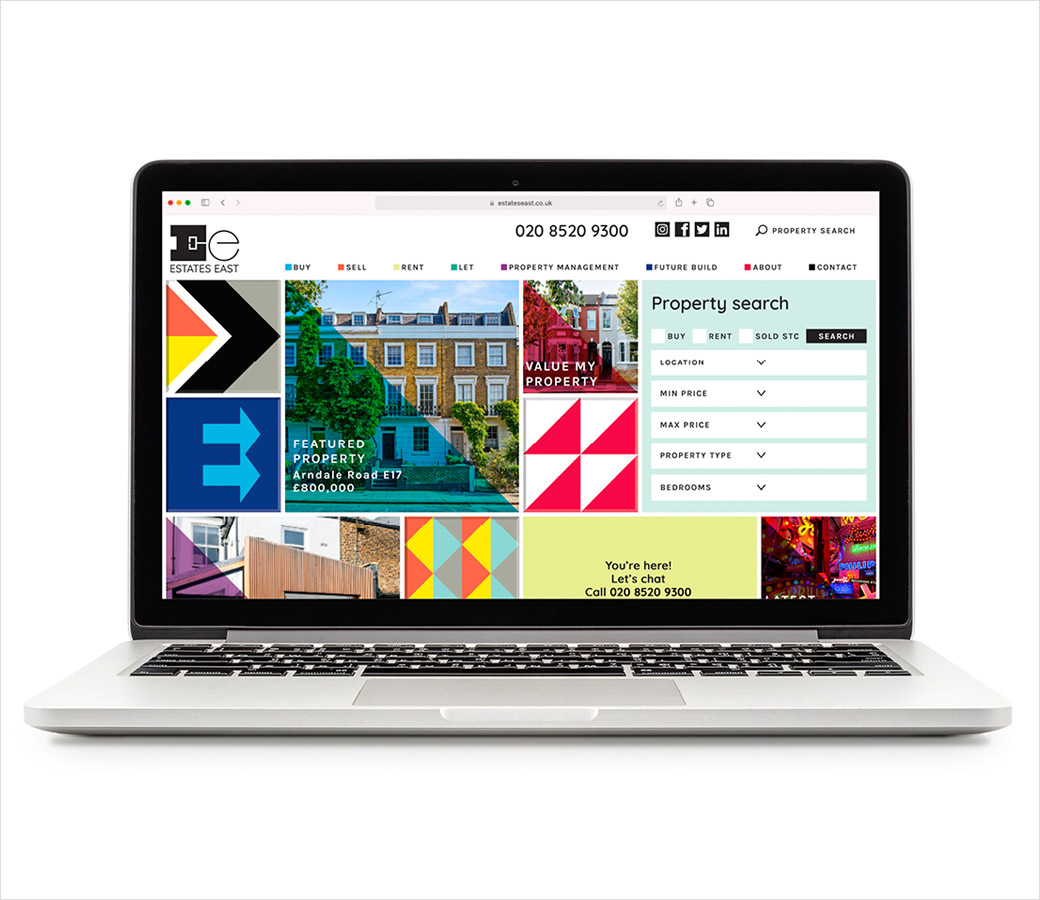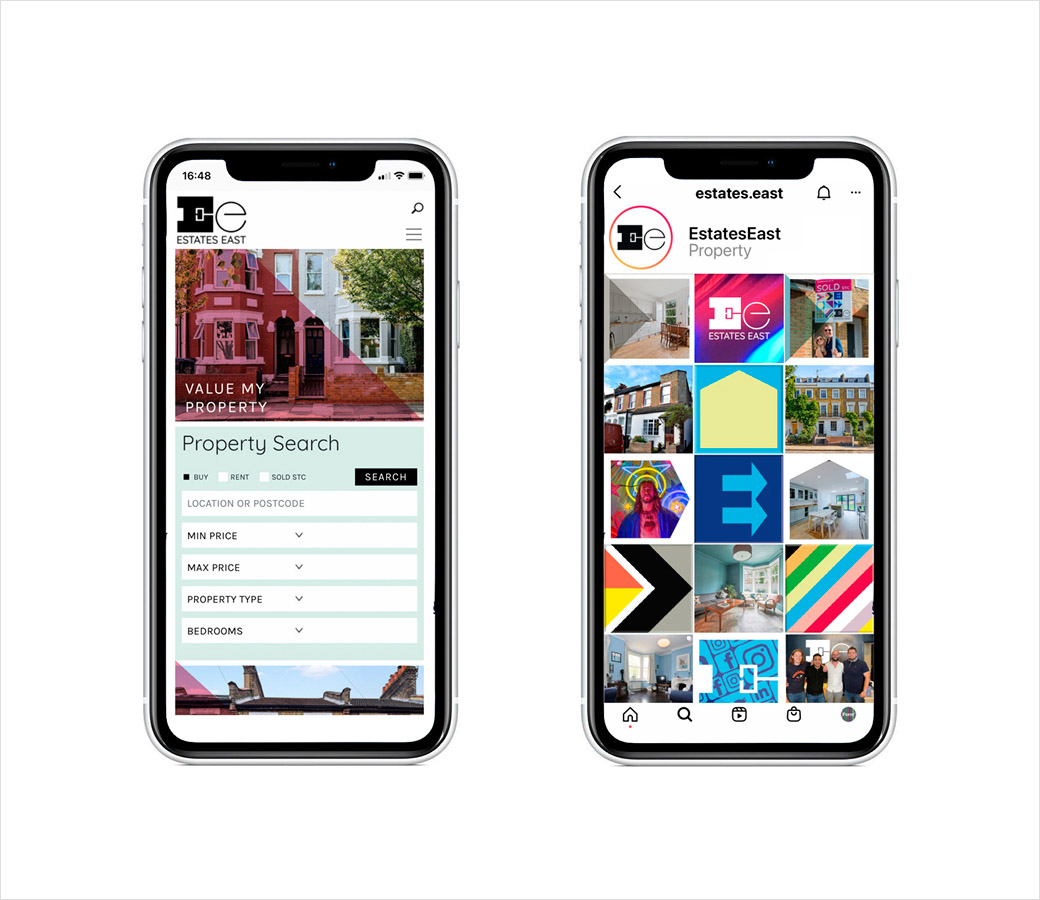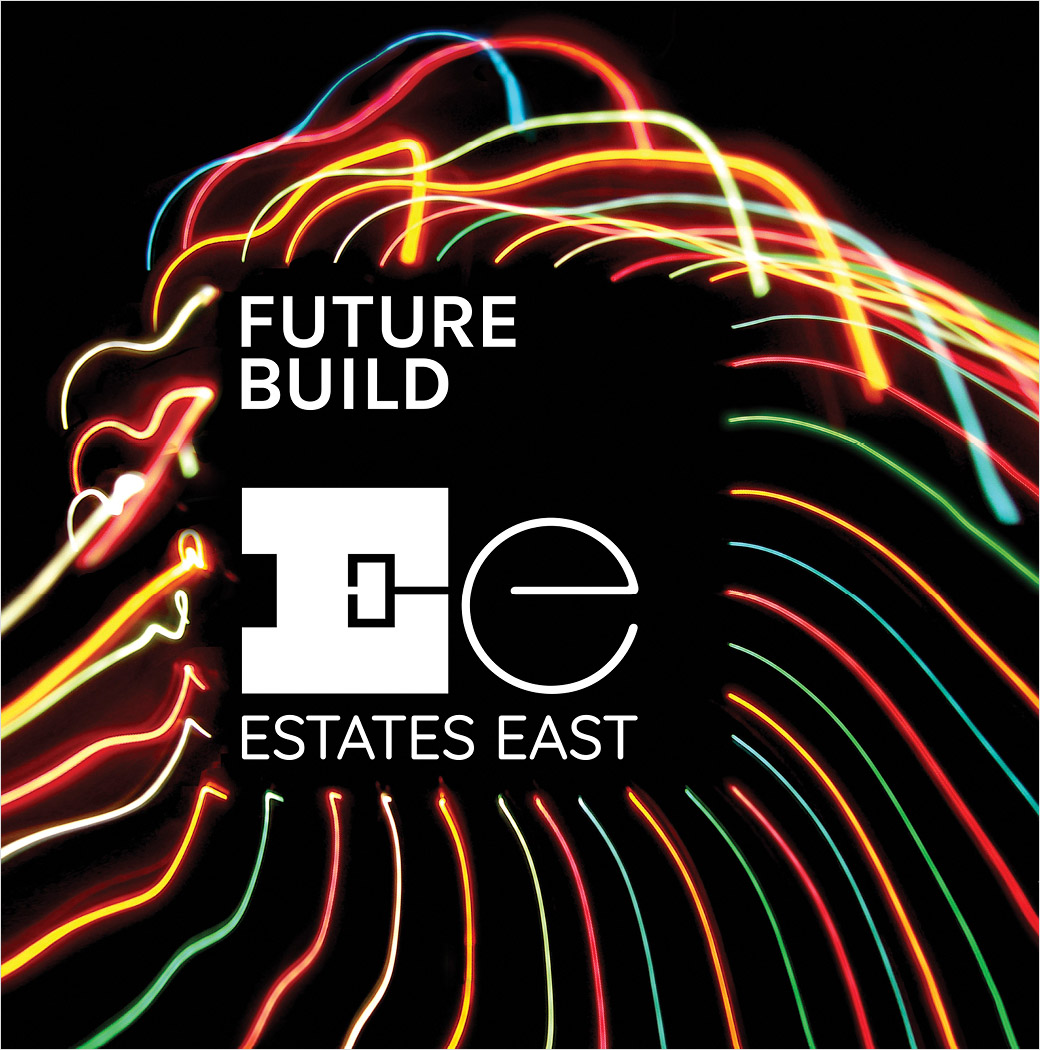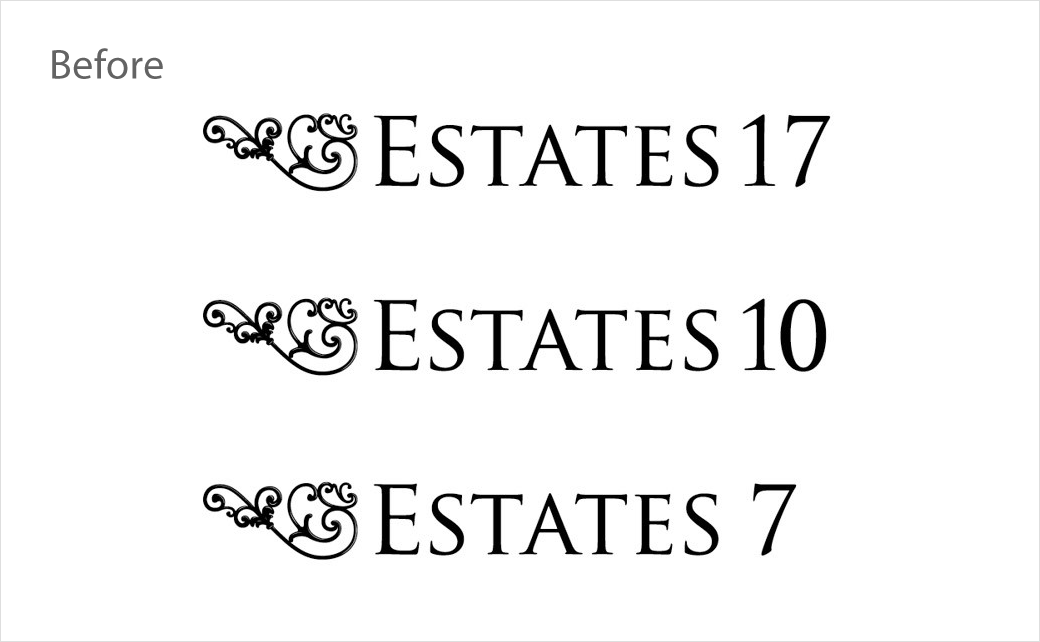 Form
www.form.uk.com