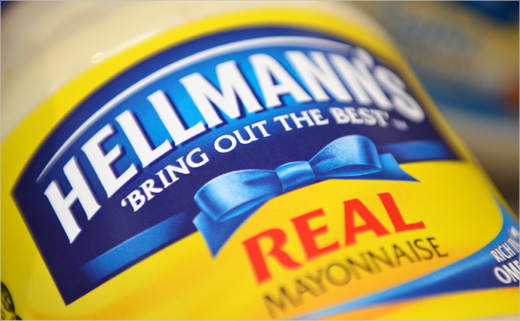 June 6, 2014
Categories:
Food
Hellmann's Mayonnaise Gets New Identity and Pack Refresh
International brand design agency Design Bridge has revealed details of its work on the newly refreshed global brand identity and packaging relaunch for Hellmann's Mayonnaise. The new pack design is launching first in the USA, followed by Europe, and then in other regions later in the year.
As the famous Unilever brand celebrated its 100-year anniversary just last year, Design Bridge felt it was appropriate to acknowledge the heritage of Hellmann's Mayonnaise and re-evaluate some of the key brand equities that over time had become obsolete, or lost across international variations.
Perhaps the most noticeable change with the new identity is the dramatisation of the blue ribbon motif. The new identity pays homage to the real blue ribbon used by Richard Hellmann in his New York deli, thereby aiming to reinvigorate what the designers believe had become a tired equity.
Other key elements of the identity refresh include a greater emphasis on the word 'Real' and the well-known 'Bring Out The Best' slogan being positioned more prominently within the famous blue cartouche. The designers also say that the on-pack typography has been generally softened to reflect the food values of the product.
The resulting new branding visual has further been protected with an application to register it as a distinctive trade mark in over 45 countries.
Jim Burton, Client Business Director, Design Bridge commented, "The previous design lacked food appeal and emotion, while the blue ribbon and its story was almost lost. The new identity celebrates the heritage of Hellmann's Mayonnaise and its quality ingredients and engages at an emotional level which helps in justifying its price point."
David Lowes, Senior Vice President of Dressings at Unilever added, "This redesign continues the commitment to quality and taste and brings back to life our Blue Ribbon – our stamp of quality used by Hellmann himself in his New York deli."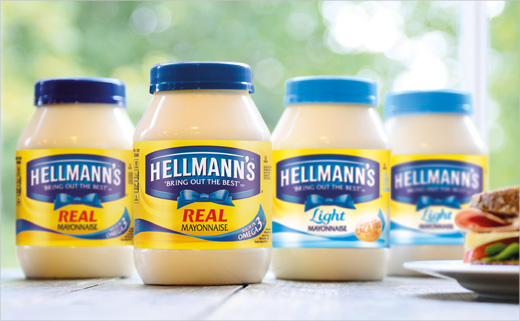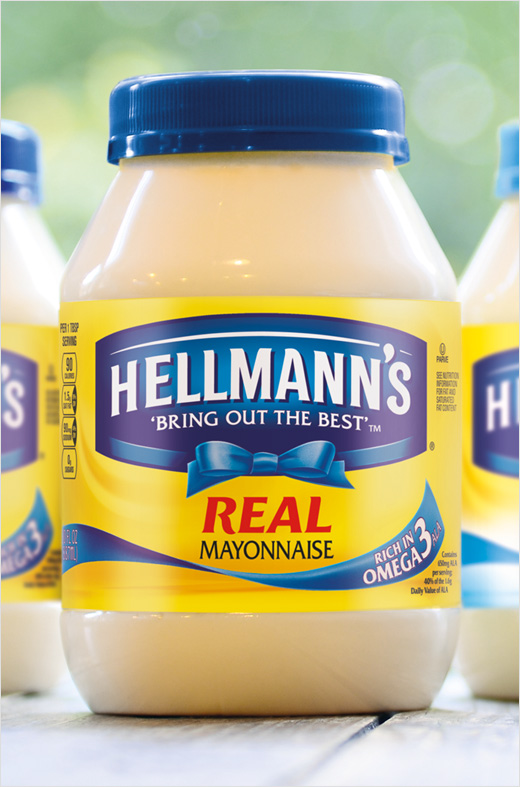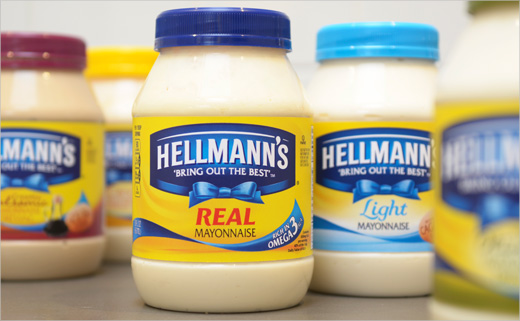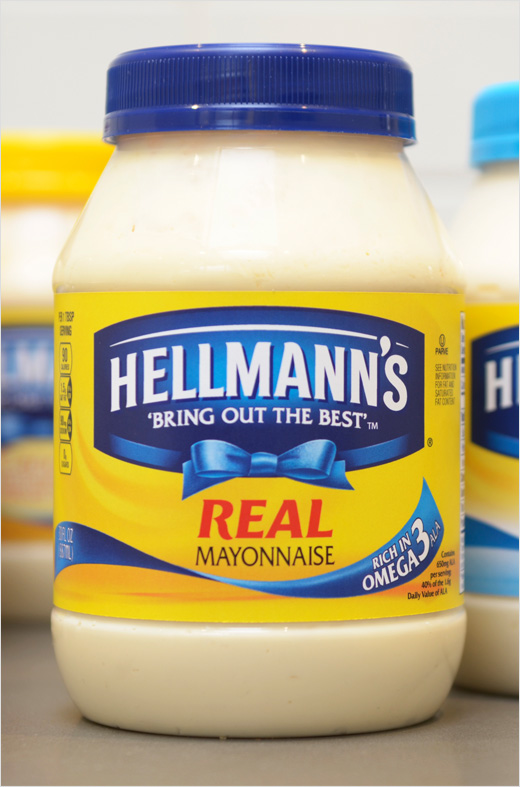 Design Bridge
www.designbridge.com