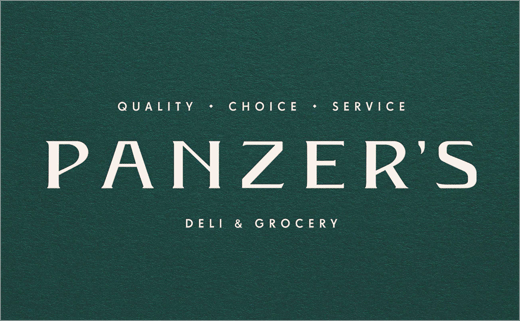 May 8, 2018
Categories:
Food
Here Design Rebrands Panzer's Deli & Grocery
Panzer's Deli & Grocery in St John's Wood, London has unveiled a refreshed brand identity by Here Design.
Considered somewhat of a local institution and household name, Panzer's Deli & Grocery offers international foods from more than 80 countries around the world and is particularly well-known for its smoked salmon and warm bagels.
Although originally launched in 1944 by Czech and Austrian duo Panzer and Vogel, the store was bought by entrepreneur and businessman David Josephs in 2014, whereupon it was decided that an update of both the décor and identity was needed.
Here Design says it worked closely with architecture practice Holland and Harvey to revitalise the brand, introducing an updated visual identity that complements its new interior design.
Design details include a bespoke hand-drawn logotype that is said to have been inspired by 1940s Austrian street signage in a nod to the original owners' Jewish heritage, while a new graphic pattern hints at Panzer being one of the last stores in London to hand-slice smoked salmon on the premises. A bespoke signature fish symbol is further used as a general sign-off across all forms of communication.
"There is such an extensive library of details in the history of this local food emporium that we had to step back and consider the project with a much lighter touch," explains Venetia Thorneycroft, a senior designer at Here Design. "Where a radical change would have been too heavy-handed, the new identity is embedded in the heritage of Panzer's but still feels contemporary, speaking to both the existing loyal followers and welcoming new customers".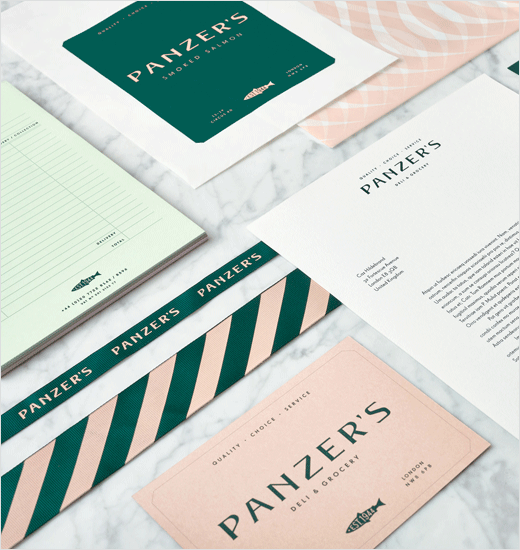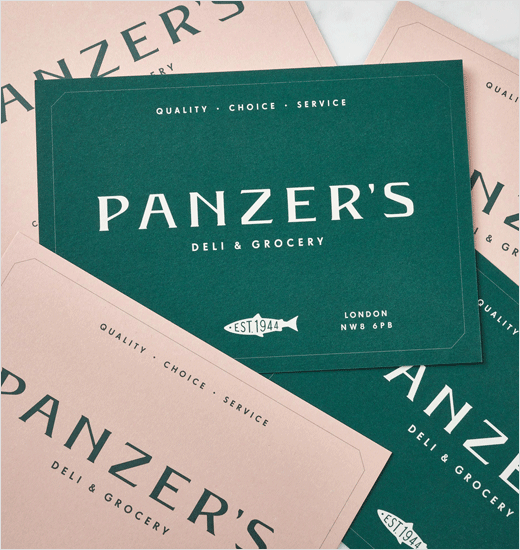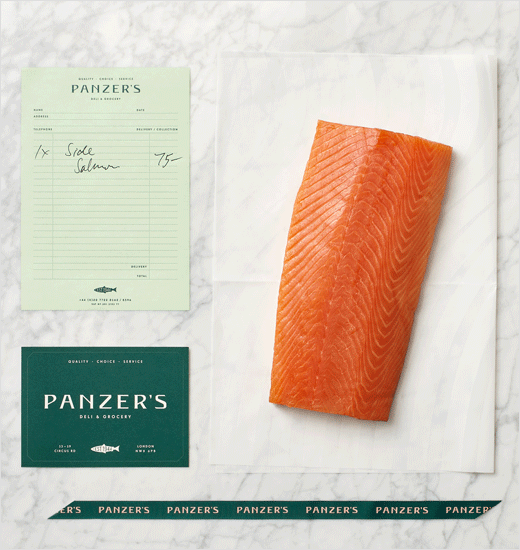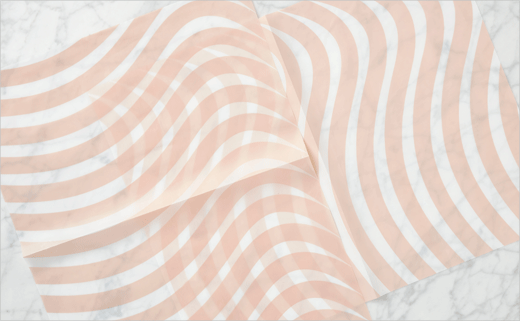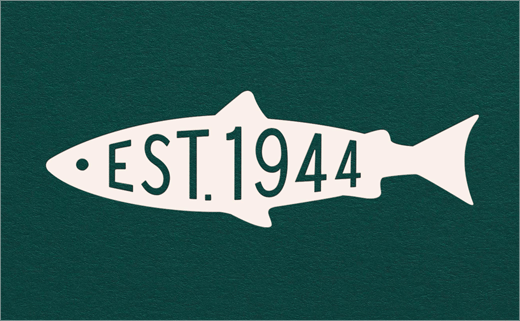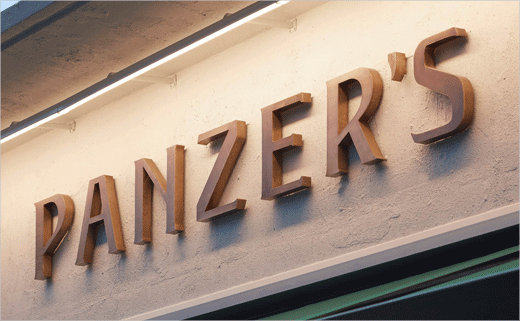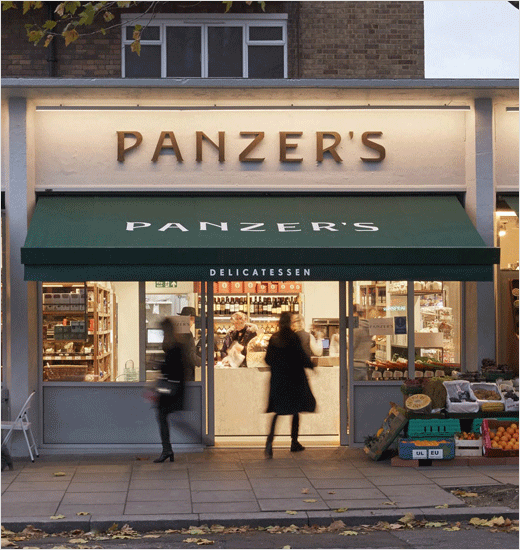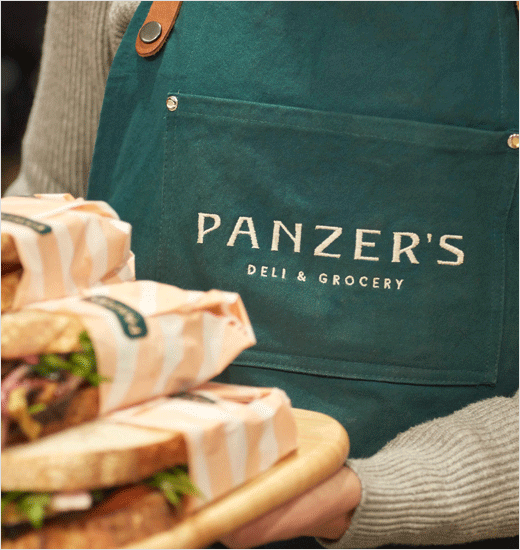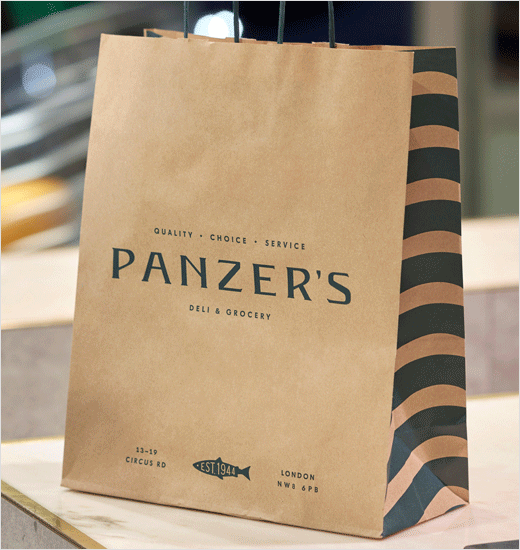 Here Design
www.heredesign.co.uk