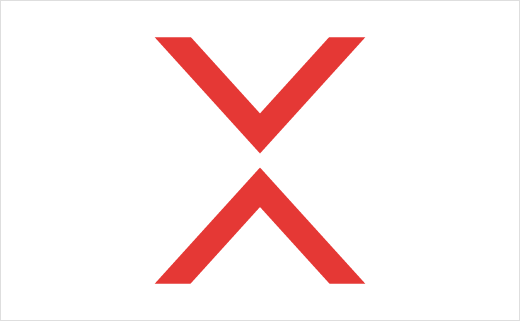 JetSuiteX Debuts New 'JSX' Logo and Brand Identity
JetSuiteX has revealed a new brand name and identity, JSX, along with a refreshed website, logo, livery and new ad campaign.
Co-founded in 2016 by entrepreneur Alex Wilcox, JSX describes itself as a "hop-on jet service" by offering publicly available charter flights on 30-seat jets from private terminals.
The U.S. company currently flies daily out of six airports: Burbank, Las Vegas, Orange County, Napa/Concord, Oakland, and Seattle-Boeing Field. A seventh destination, Phoenix, was launched just last month.
"As we continue to grow, it's important we not only distinguish ourselves uniquely as a brand, but as a new type of travel solution that is focused on creating 'Joyful, Simple Xperiences' every time you fly – and which is now clearly reflected in our new name 'JSX'," says Wilcox.
To this end, JSX enlisted Paul Wylde, founder and creative director of paulwylde, and creative agency Eleven, Inc., to help reimagine the company.
Wylde's firm, based in the Bay Area and Seattle, spearheaded the re-naming strategy and designed the new brand identity system.
"The concept behind the new JSX logo was to craft a symbol that was elegant, timeless and confident, yet modern – representing the courage, innovation and accessibility of the brand," explains Wylde. "The X has connotations of flight, movement and precision – conveying the operational excellence and commitment to service that is inherent with the brand."
San Francisco-based Eleven, Inc. was tasked with developing the brand strategy and positioning platform and creating and deploying a new ad campaign across multiple channels including digital advertising, out-of-home, and digital video.
"It's always rewarding to work with a challenger brand to bring a truly differentiated offering to life. Finally, an air travel experience that respects its customers' time and treats them with humanity," comments Ted Bluey, creative director at Eleven. "In addition to the brand positioning platform and multi-channel design, we created a campaign to drive home the promise of ease and time savings. We wrapped it all up with a simple yet profound prompt: hop on."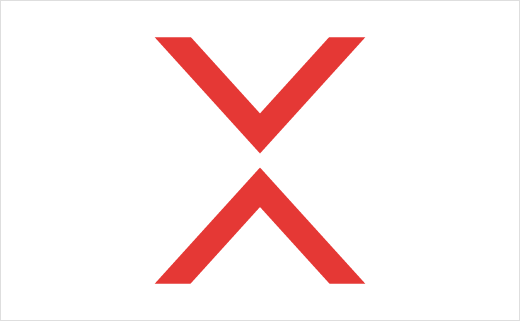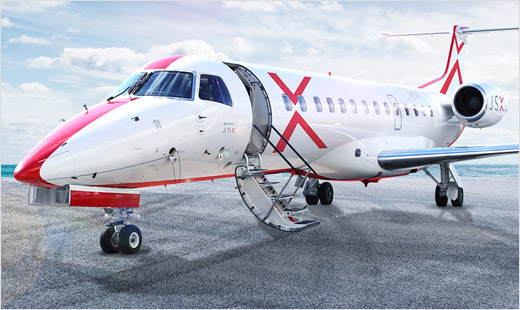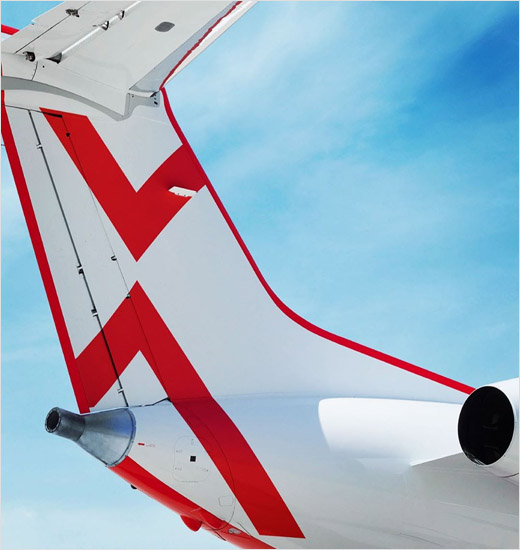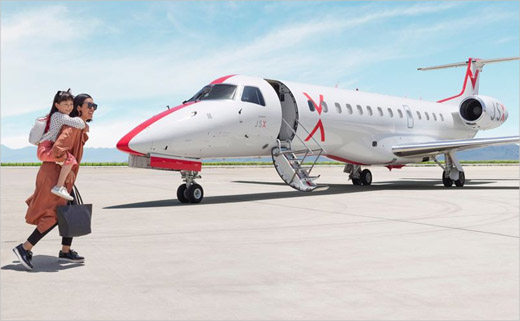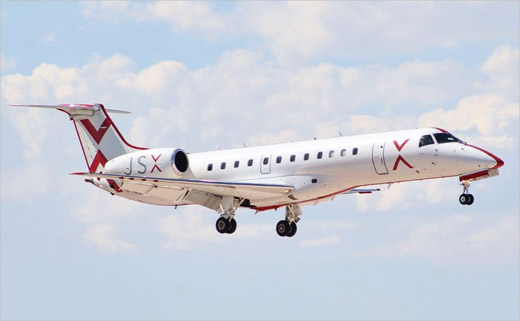 Source: JSX