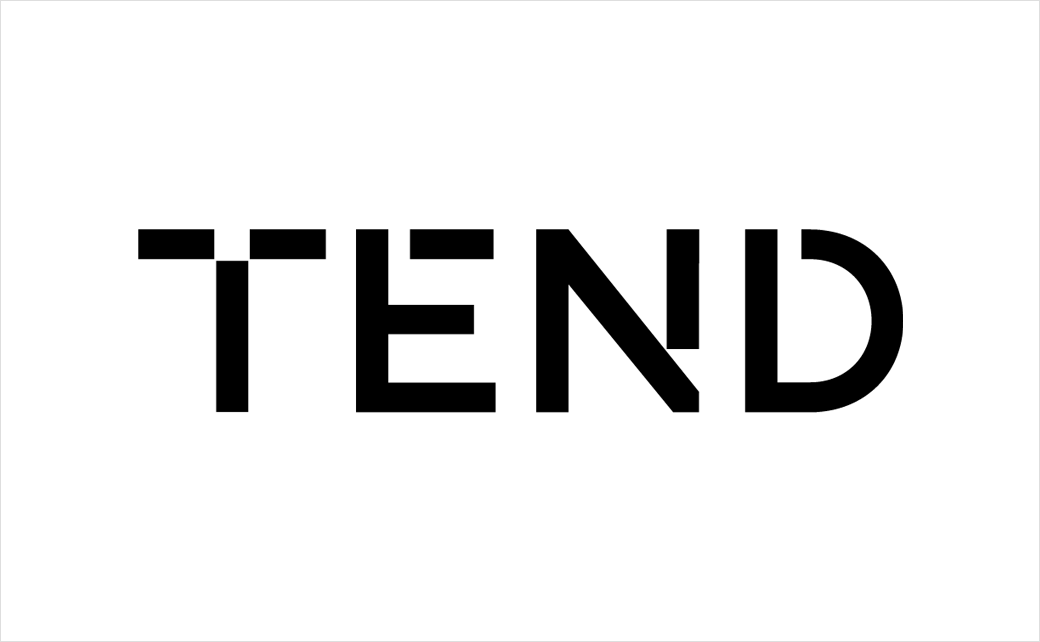 Neobank 'Tend' Debuts with Logo and Identity by Gretel
New York-based branding and design studio Gretel has created the logo and identity for personal finance platform Tend, which has just launched in the U.S. and Mexico.
Dubbed a "digital neo-bank", Tend's vision is rooted in three main ideas, namely, community, co-creation, and financial rewards. Using catch lines like "feng-shui your finances", it plans to become "the world's first banking collective".
"Banking is emotional," explains Gretel's strategy director, Daniel Edmundson. "Research shows fear, shame and anger are the most common emotions surrounding money and that negative connotations and undertones control the category as a whole. From the start, the tenor of Tend needed to be centred on optimism and a more inclusive approach."
Adding: "The name Tend is particularly special. It's perfectly in line with the brand's purpose and voice. It's active and intentional, warm and inviting, it implies caring for something other than oneself and nods to a general sense of growth and progress."
The design system created by Gretel uses three lines assembled in a T formation that is claimed to serve as a metaphor for the community that Tend hopes to build.
"Tend brings people together to collectively make the most of their financial lives by joining. The T can connect with other lines infinitely: this is a visual representation of Tend's growing, interwoven network of members," says the design team at Gretel.
"We did not shy away from a strong visual and linguistic personality to ensure Tend didn't feel immediately like a bank, because it isn't," further comments Gretel's creative director, Andrea Trabucco-Campos.
The resulting design is described as "colorful and confident", with details including the use of warm, bright colours that reflect a change from the blues, greens, and blacks typically seen in the sector.
The typography, meanwhile, is said to be "bold yet inviting", which brings "clarity to any message" with "a striking attitude".
Tend's identity touches on all aspects of the brand, from the app UI and the website design delivered in a modular framework, to debit cards and marketing assets ranging from printed matter to digital advertising, from illustration to photographic commissions.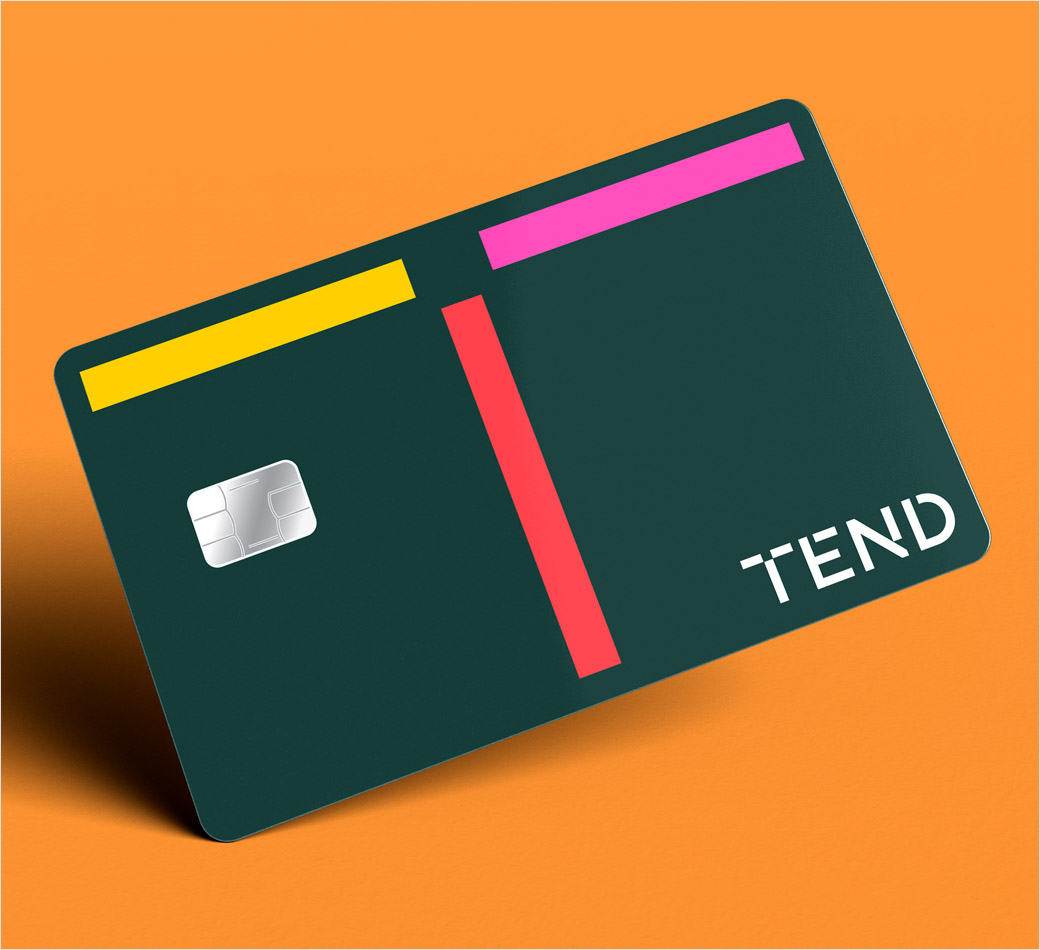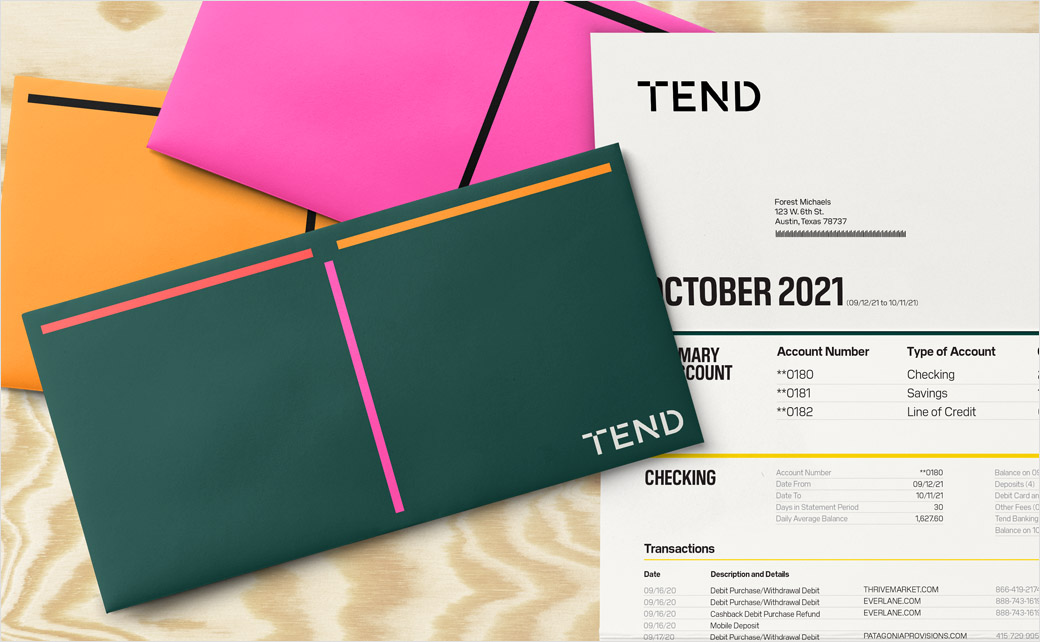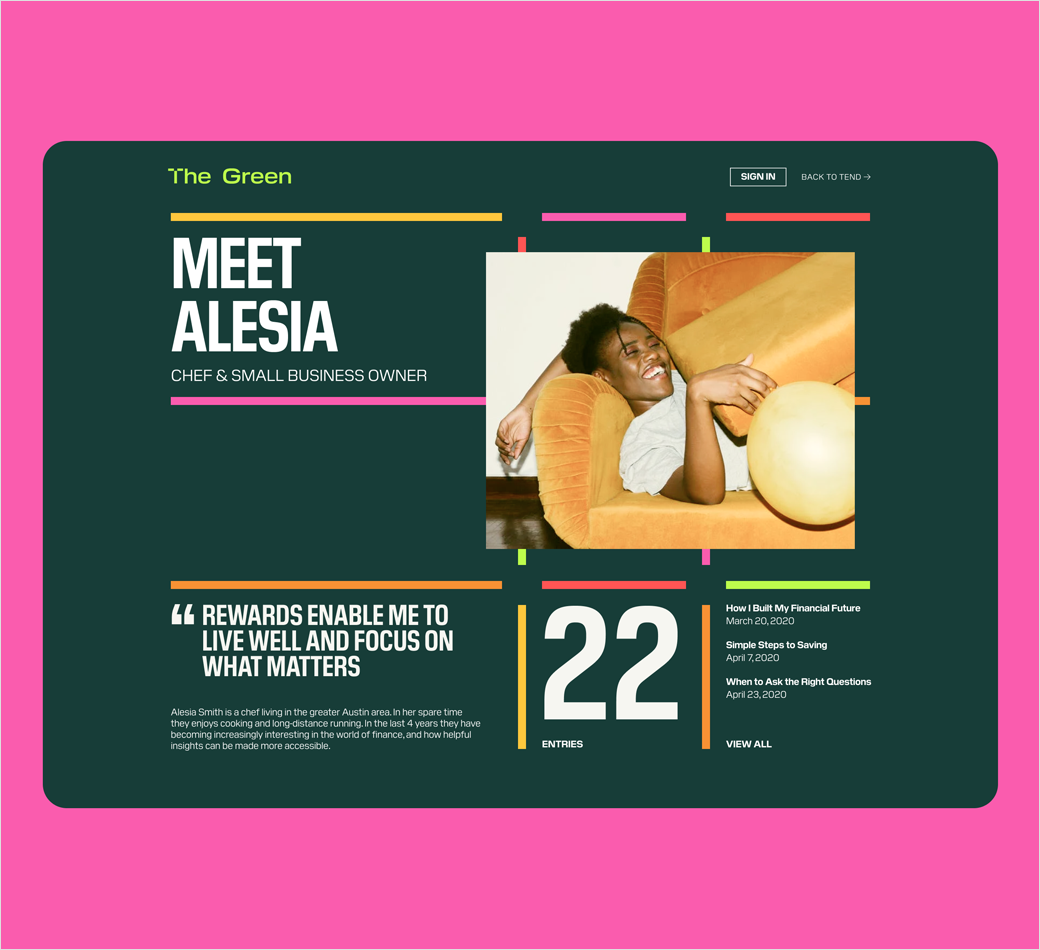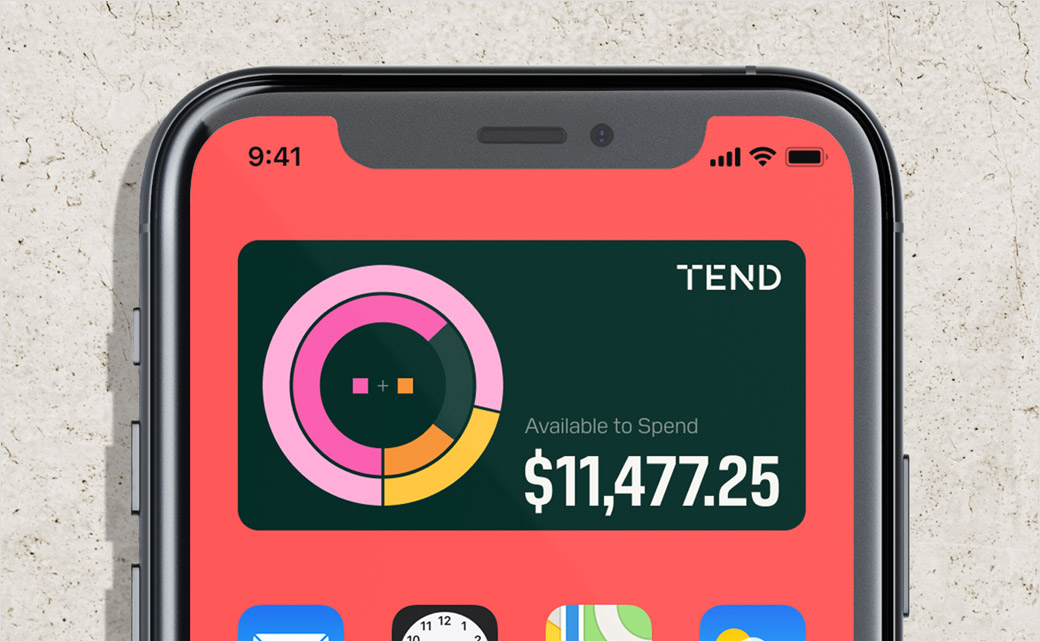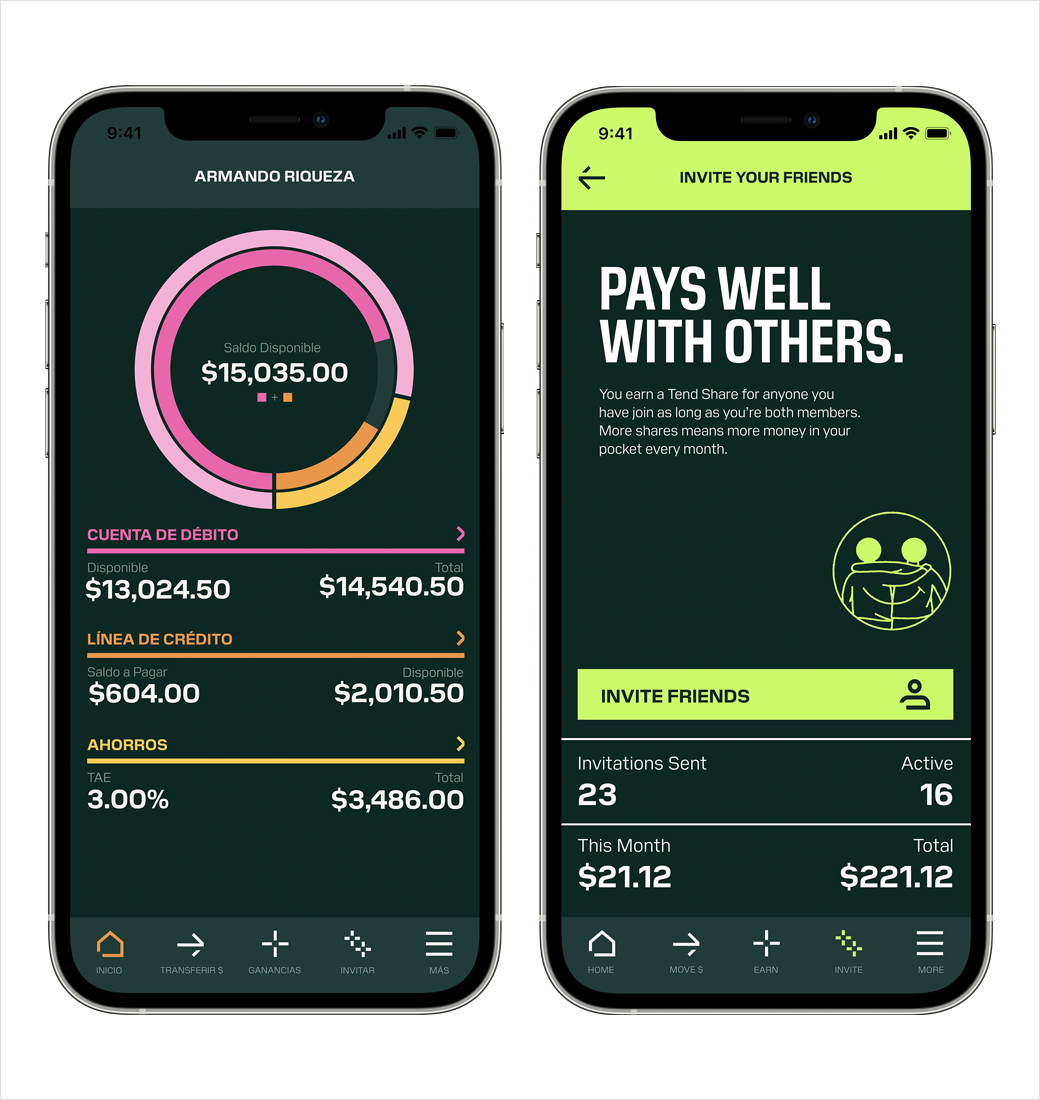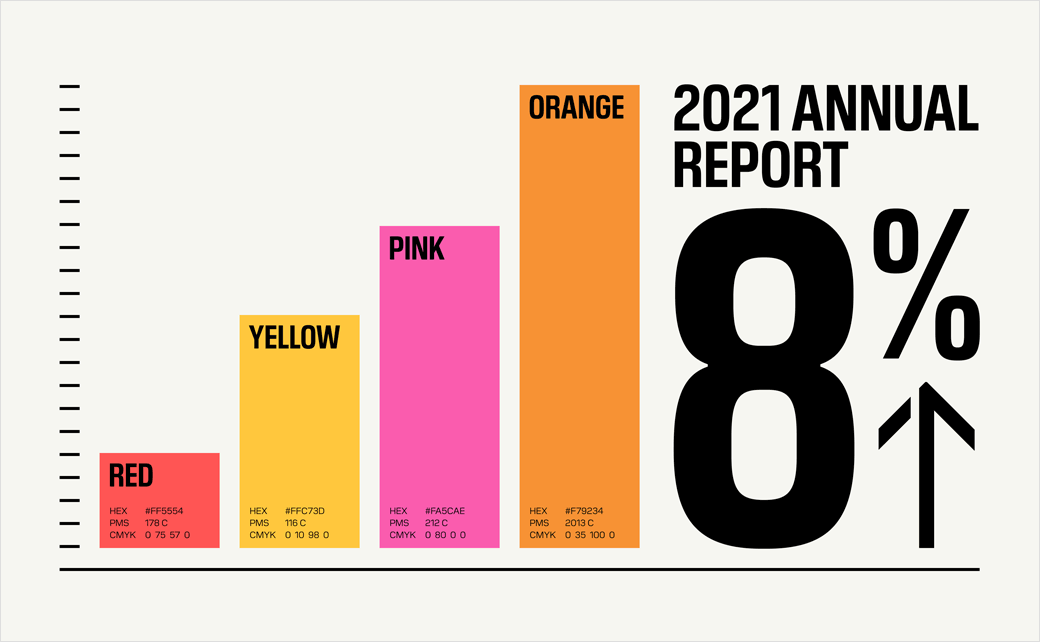 Gretel
www.gretelny.com