September 3, 2014
Categories:
Food
L&CO Invent 'Marvellous Meat' Brand
Farmer Paul Ross asked London-based design and branding studio L&CO to work with him to create a brand for his new ecommerce venture – farming and selling Sussex cattle direct to the consumer.
"The idea is simple – think of it as an online farm shop selling delicious grass fed Sussex beef, prepared on-site by our own master butcher then dry hung for 28 days and delivered direct to the consumer," says Ross.
The challenge was to find the right expertise within a tight budget to market the idea. Ross approached Paul Barlow and his L&CO team, whom he had come across on a web design project a couple of years earlier.
"Every few years we like to take a punt on a great idea, and do what I call venture design," says Barlow, founder and creative director of L&CO. "With provenance currently such a huge issue with meat production, selling Sussex beef from just down the road direct to the consumer seemed to be an idea who's time had come."
So L&CO joined forces with Paul Ross on a reduced fee in exchange for some equity in the new venture.
"When your agency is also a shareholder they become a real business partner, that completely transforms the relationship," adds Barlow.
L&CO's first step was to come up with the name 'The Marvellous Meat Company'. They have subsequently designed and built the online shop, packaging, advertising and all other touch points of the new brand.
The Marvellous Meat Company launched at the start of September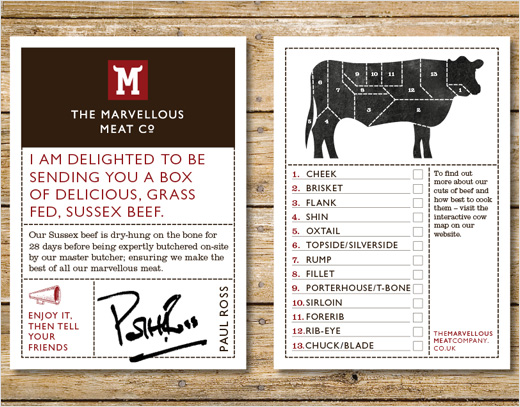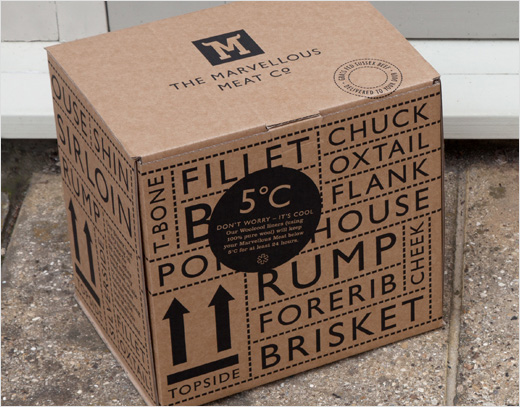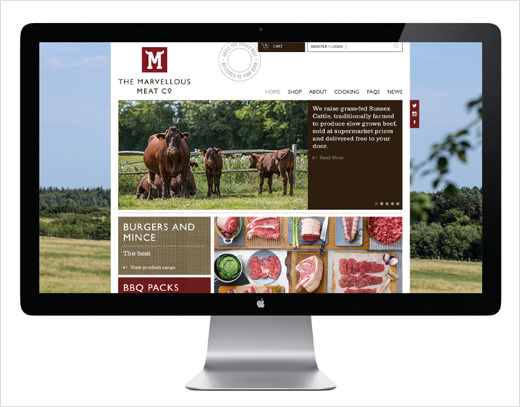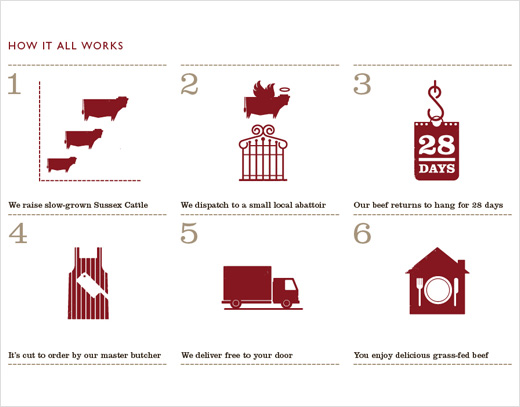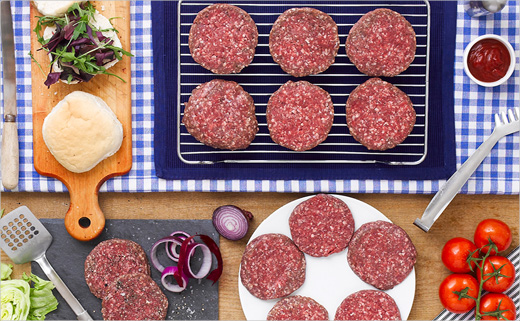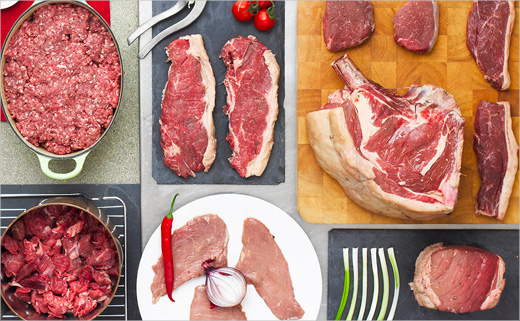 L&CO
www.l-and-co.com