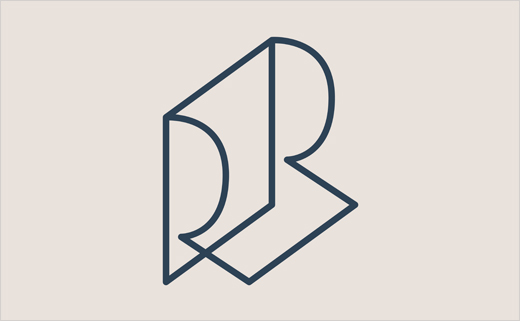 Logo for an Interior Designer: Roser Ribas
Roser Ribas is an interior design consultant and stylist who runs her own independent practice in Barcelona.
Her logo was designed and developed by fellow-Spaniard, Albert Romagosa. The concept behind the identity was to emblematise Roser's vocational profession by playfully creating three-dimensional spaces and shapes utilising the two initials of her name.
The decorative frame element featured on the stationery continues the architectural theme and was inspired by interior floor plan drawings. An arc representing an open door also marks the entry point for any ensuing text. Coloured papers were further adopted to lend the overall identity a feminine touch.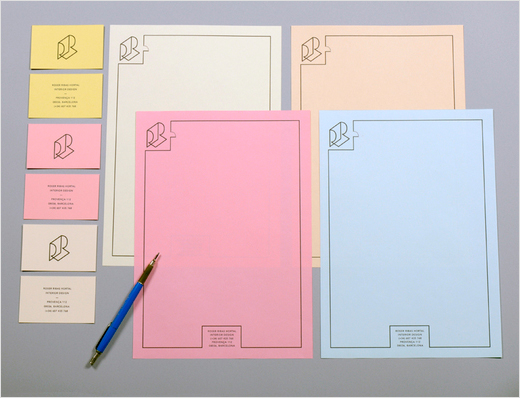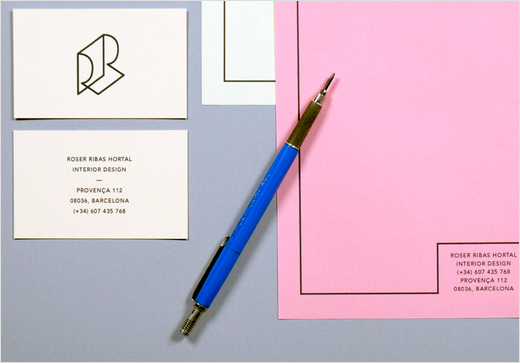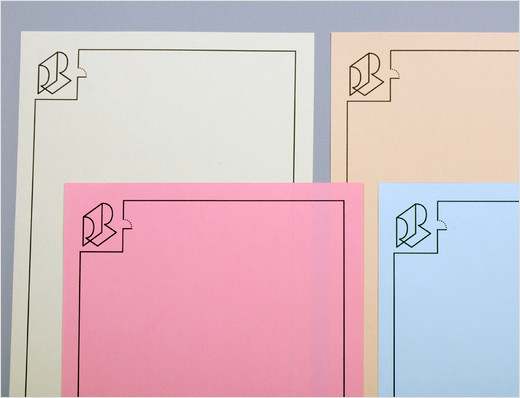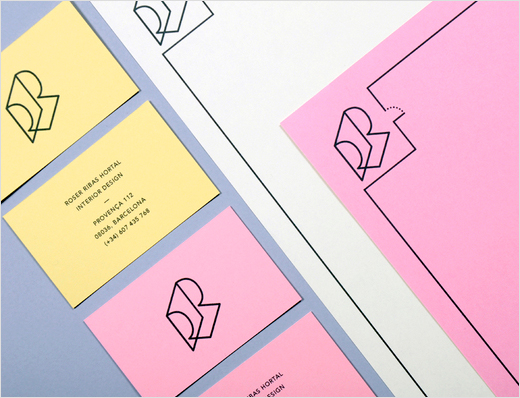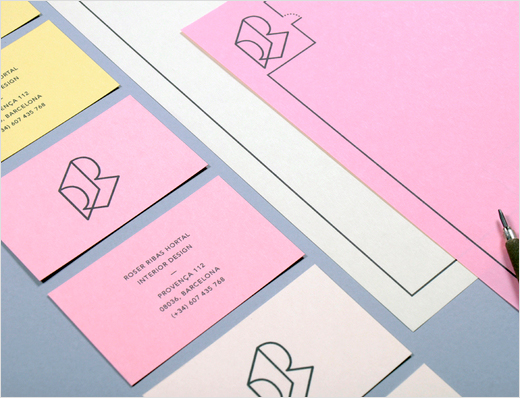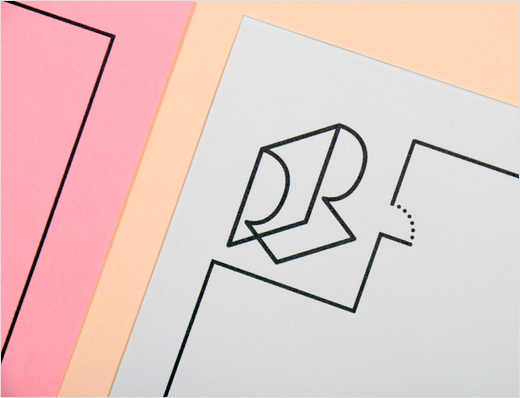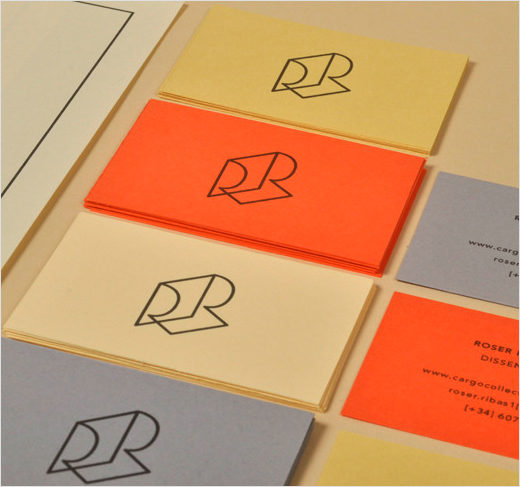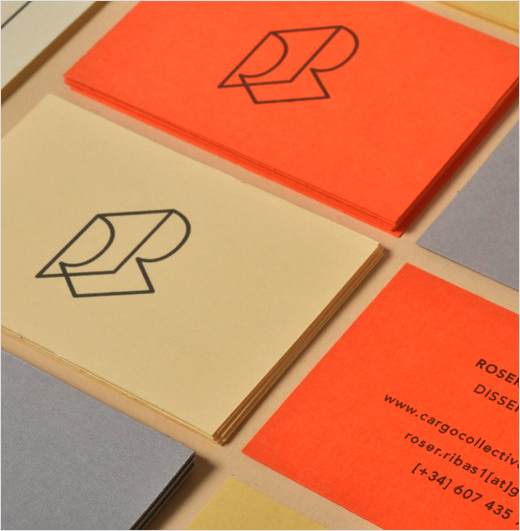 Albert Romagosa
www.albertromagosa.com