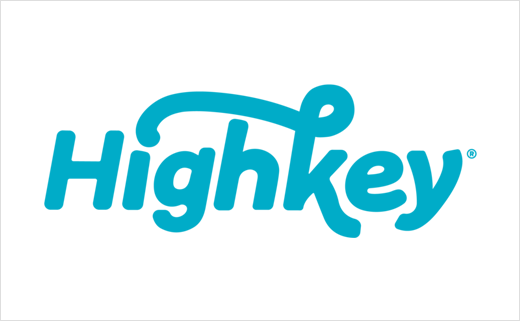 December 10, 2019
Categories:
Food
Keto Food Brand HighKey Unveils New Logo Design
HighKey, makers of what is claimed to be the best-selling chocolate chip cookie on Amazon, is revealing a brand new look that is described as "bold, witty and fun-loving".
The company's refreshed logo, packaging and website also features a new tagline, FOMO NO MO', which is said to reflect "the brand's playful voice and promise to create snacks that taste just like you're eating the original."
In tandem with the rebrand, HighKey is expanding its breakfast offerings with the launch of its first ever "Pancake Mix", which simultaneously becomes the first product to carry the American company's new wordmark and packaging design.
"Our followers are loyal and hungry, and our goal is to give them what they want – mouthwatering innovations that are upgrades to classic OG food favourites," says John Gibb, who co-founded the company back in 2018. "Our new look and messaging reflect the amazing folks we reach every day, and we are excited to continue leading the category with unapologetically delicious foods."
All of HighKey's products are promoted as being keto-friendly, gluten-free, grain-free and contain no more than 2 grams of net carbs per serving.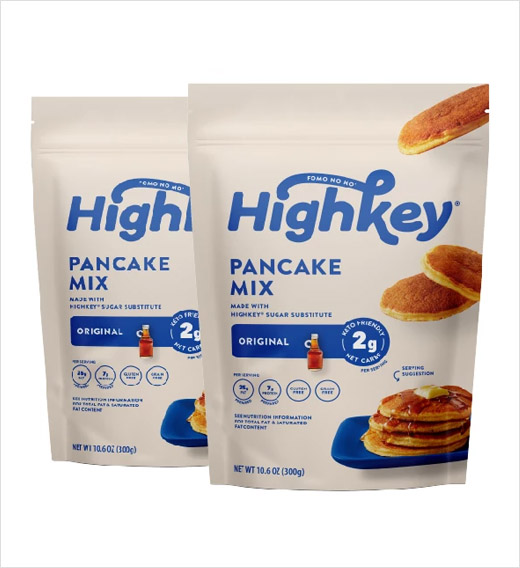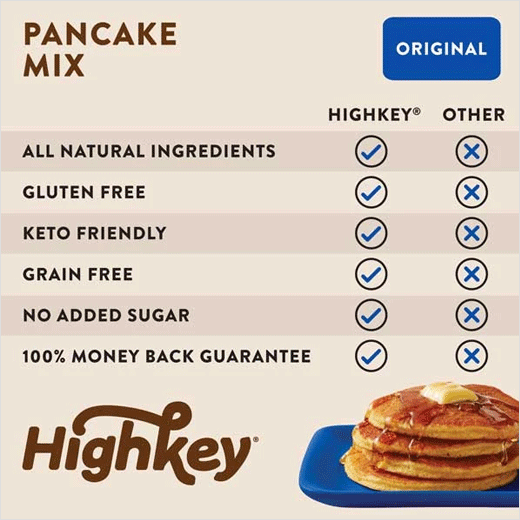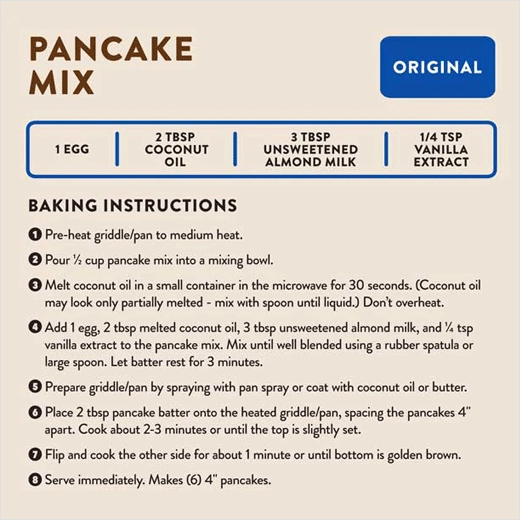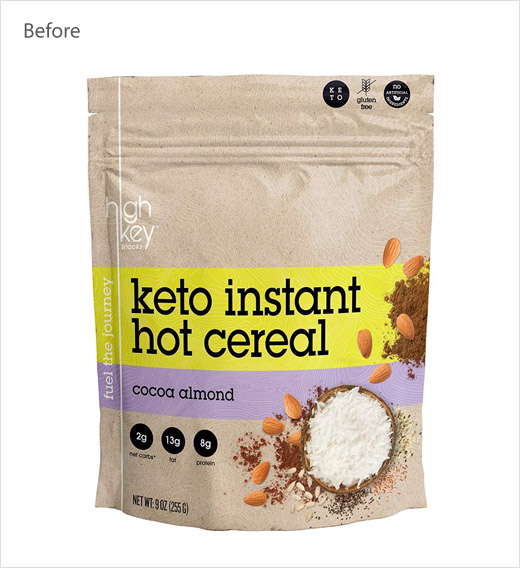 Source: HighKey