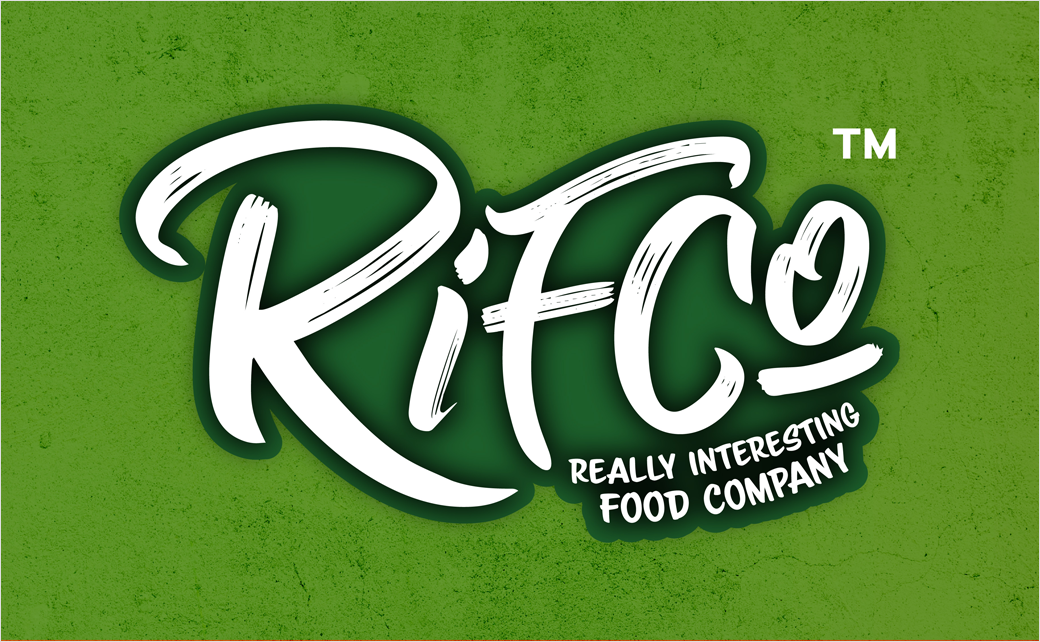 May 19, 2022
Categories:
Food
P&W Updates Logo and Packaging Design for Organic Food Brand – RIFCo
London-based brand and design agency Pemberton & Whitefoord (P&W) has refreshed the logo and packaging for the Really Interesting Food Company (RIFCo).
The latter's organic, free from, plant-based range consists at present of three meals and four soups, all of which come in 400g cans.
In addition to a Thai Temple Curry, a Moroccan Chickpea Soup, and a Sri Lankan Lentil & Coconut Soup, jarred products are set to launch later on in summer of this year, with an extra focus on "unusual flavour profiles and sustainability".
"The vibrant redesign helps the brand better appeal to its primary Gen Z demographic and redefine it as the forward-thinking, future-proofing brand it is," says P&W, which was approached by RIFCo's managing director, Cliff Moss, to deliver a makeover that would help the brand reach a younger audience, especially those following a meat-free diet.
Design details include layered graphic representations of foreign landscapes that subsequently form the backdrops for each label, while bespoke barcodes for each can resemble growing crops.
P&W's design team also created the RIFCo wordmark, as well as a 'Farming for the Future' monogram which sits on back-of-pack.
"We were determined to ensure our redesign leapt off the shelf at consumers of all ages, particularly catching the eye of a younger demographic. Compared to conservative tinned soup and meal brands on the market currently, RIFCo is undeniably distinctive, exciting, and full of dynamism," claims Adrian Whitefood, partner of P&W and project creative director.
"We believe that all our ingredients should be organic, and, when possible, regeneratively farmed to help reduce climate change. P&W's redesign has brought RIFCo into the 21st century. I'm confident the striking modernisation will provide us the stand-out required to boost sales significantly and gain listings in the major multiples. It's rewarding to have an alignment between our brand values and our aesthetic," adds Moss.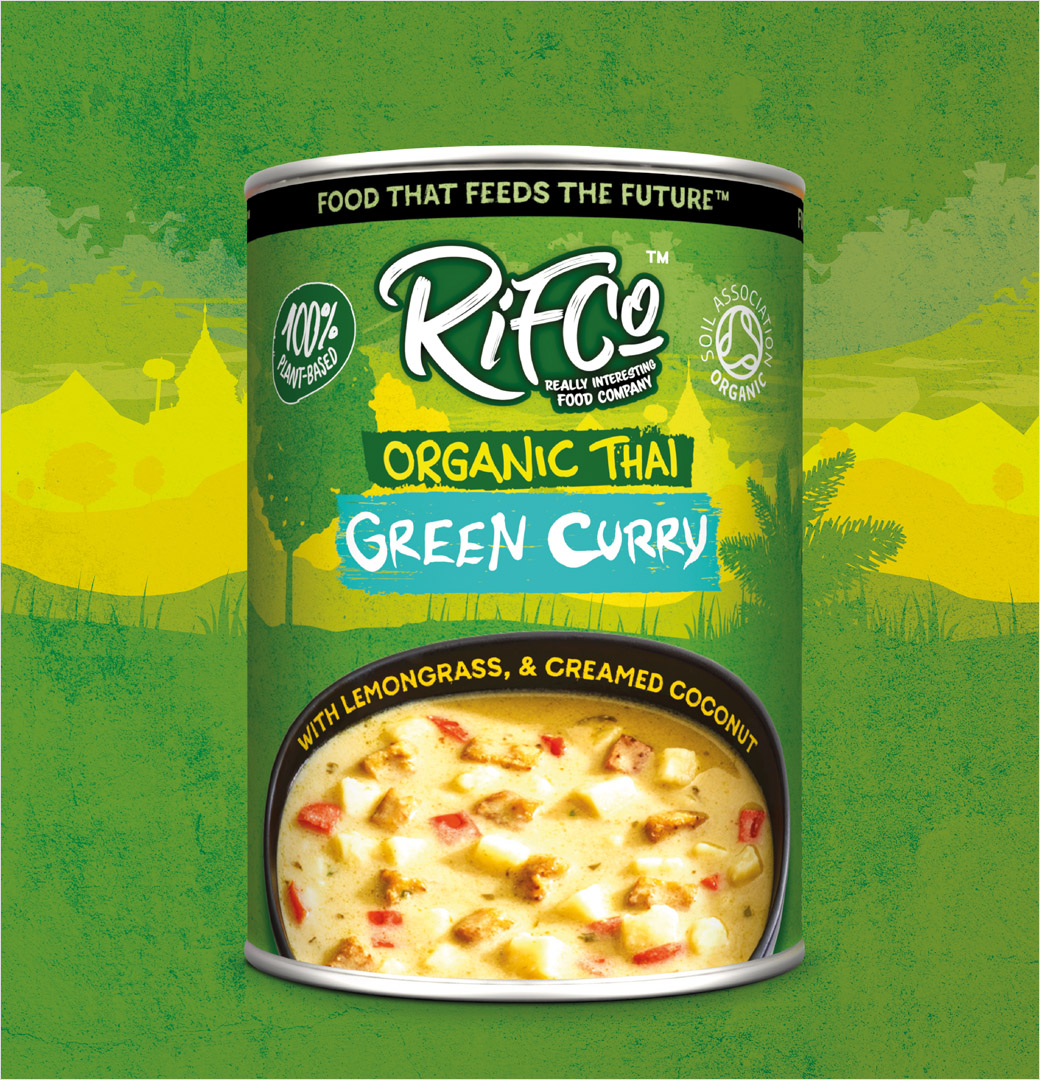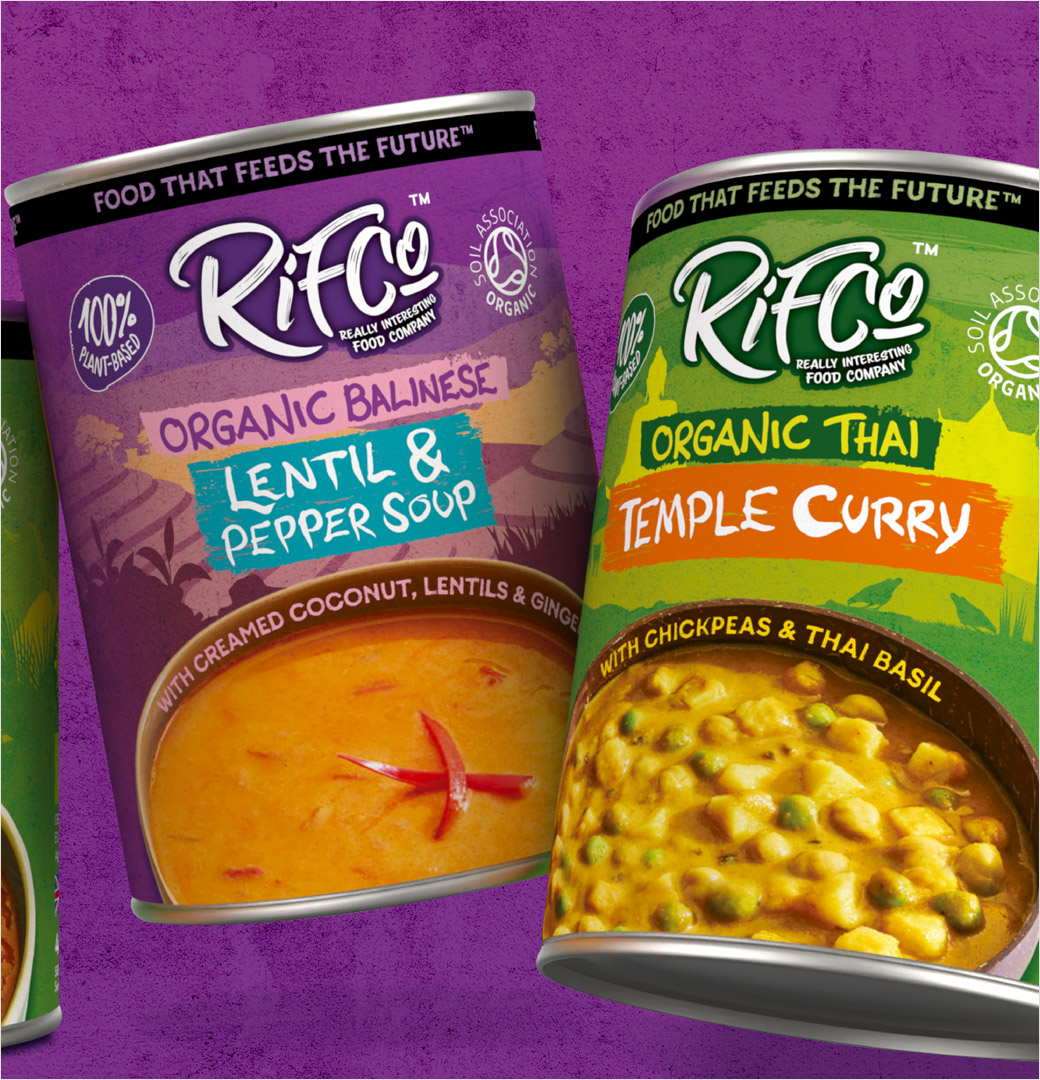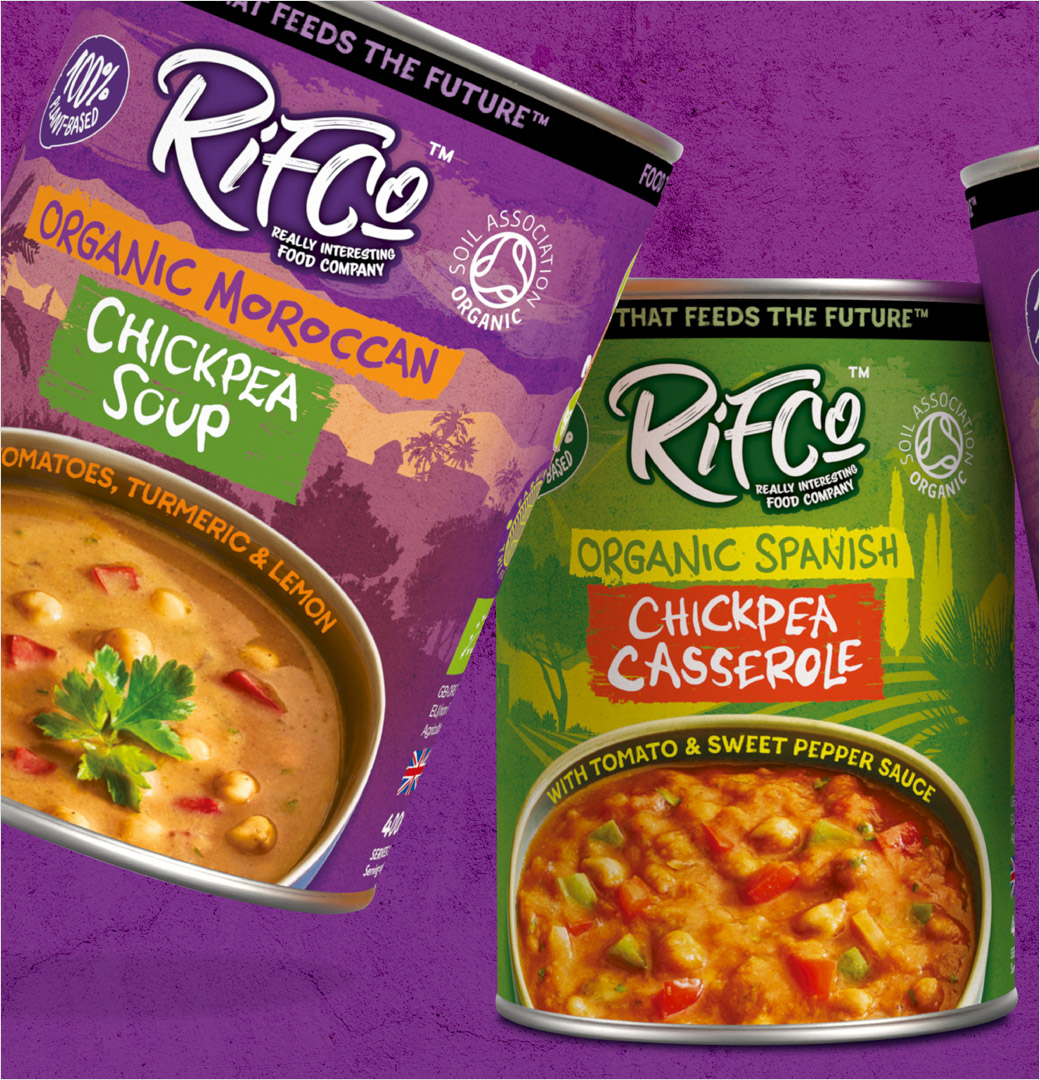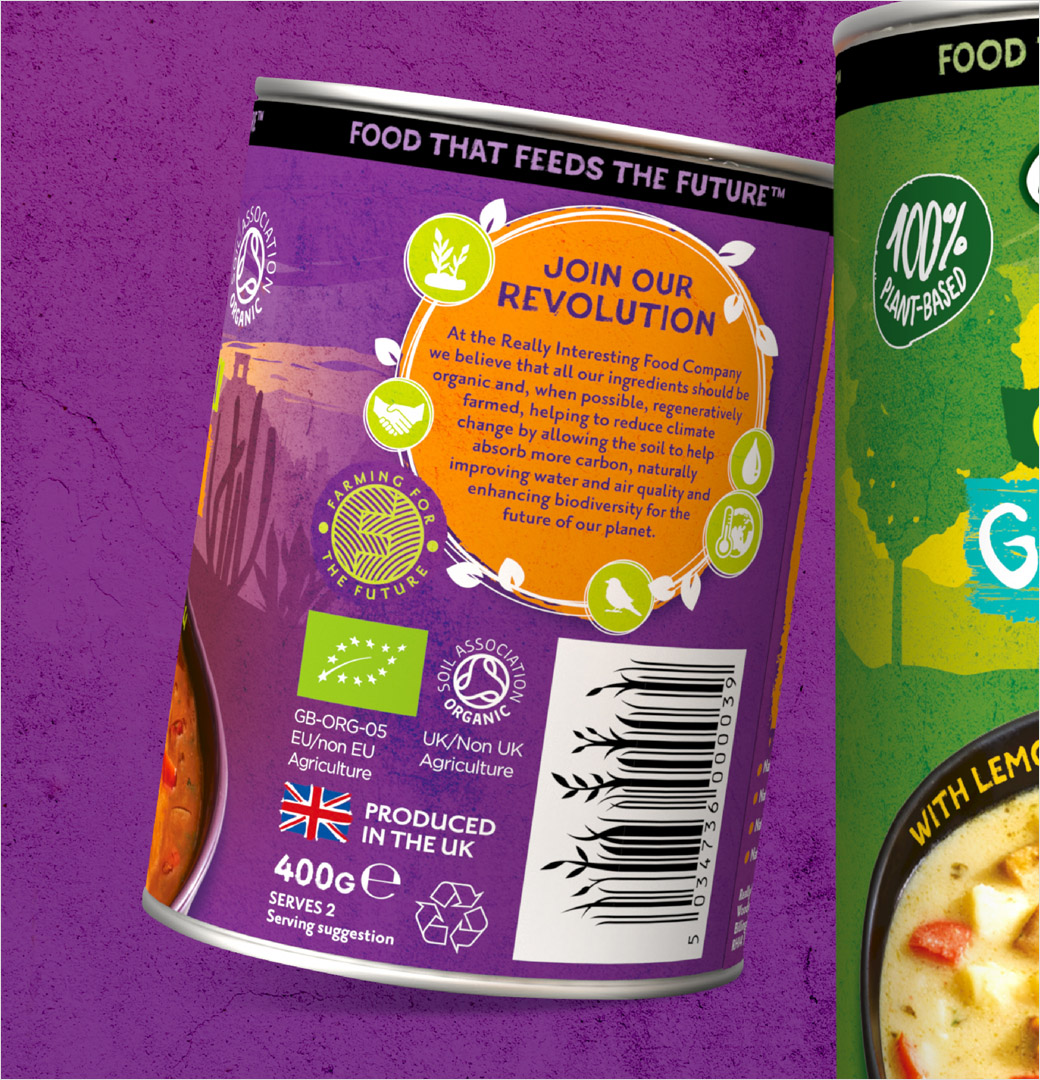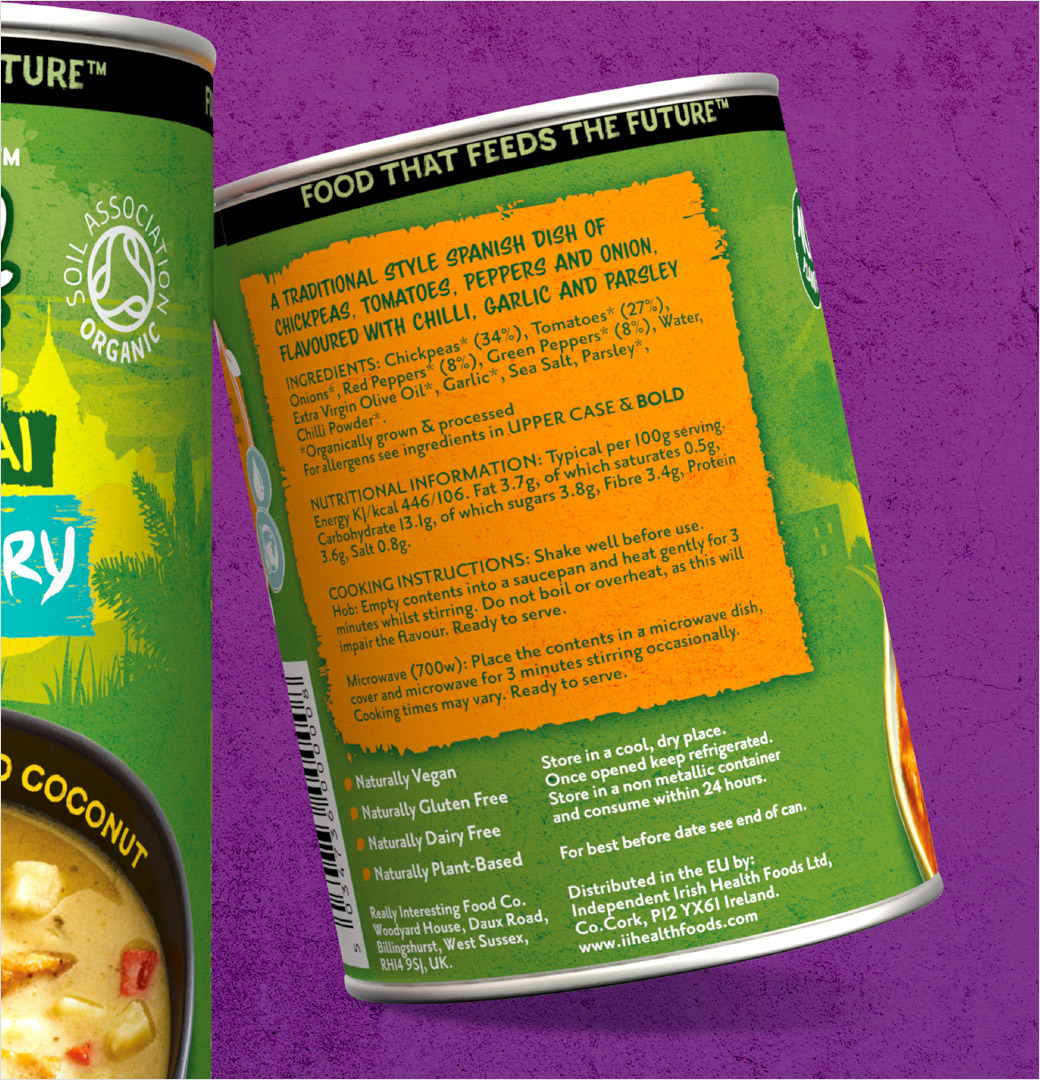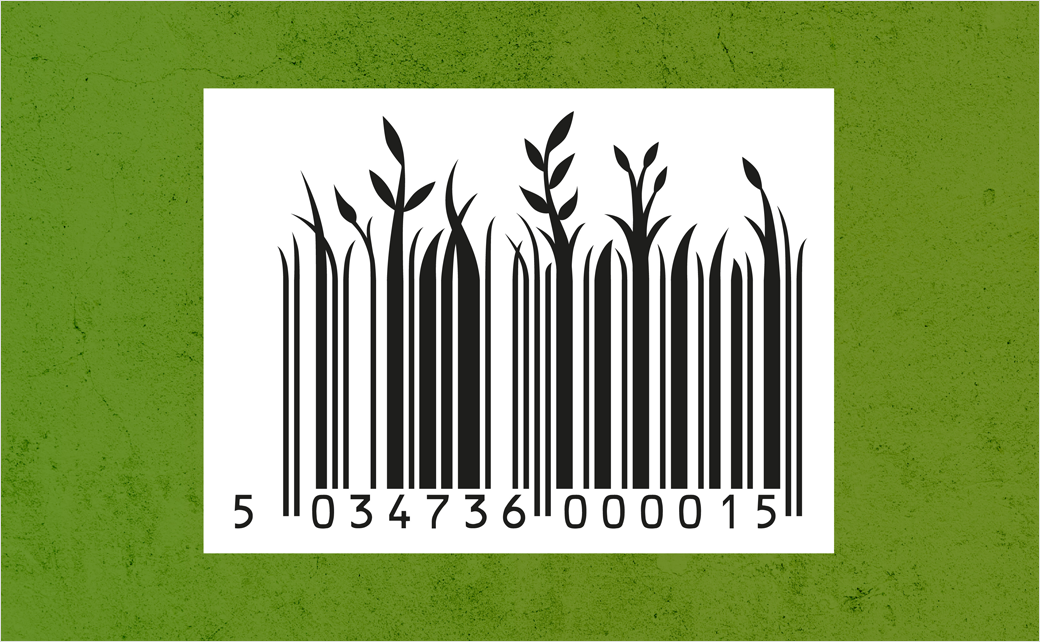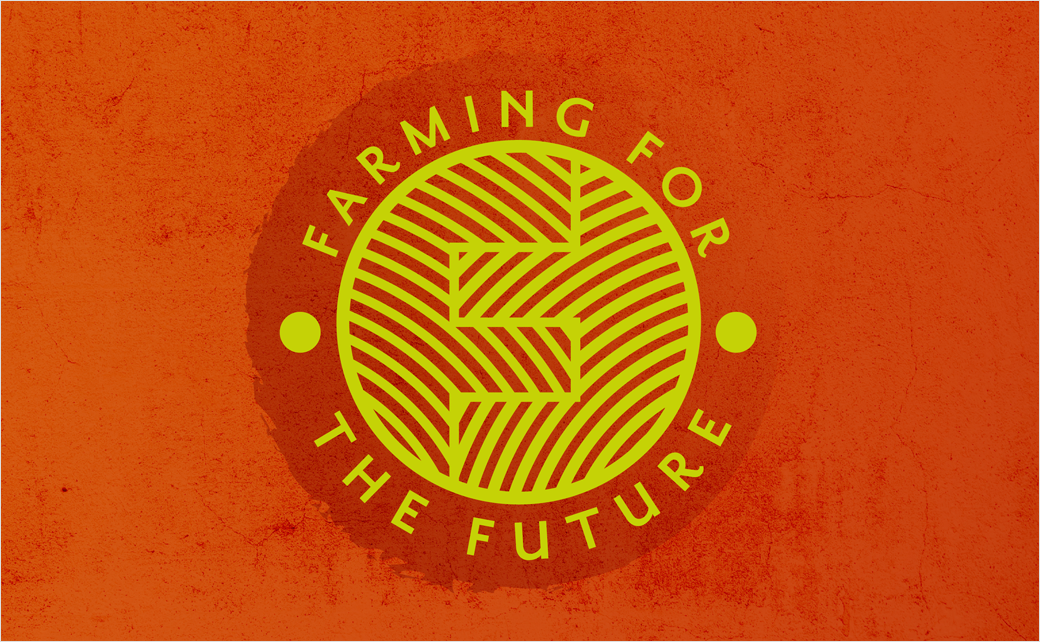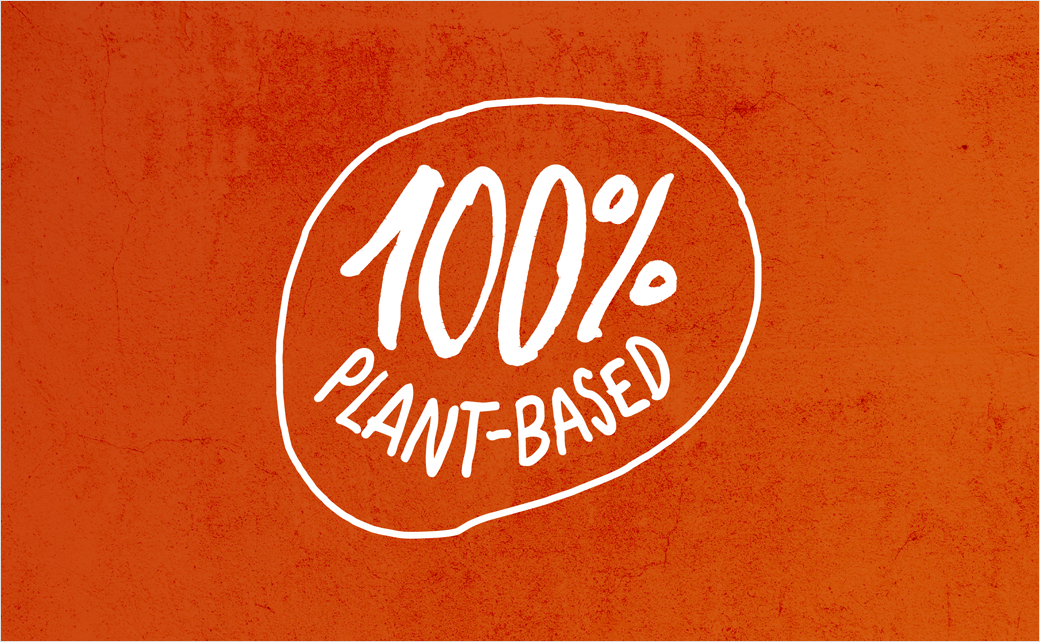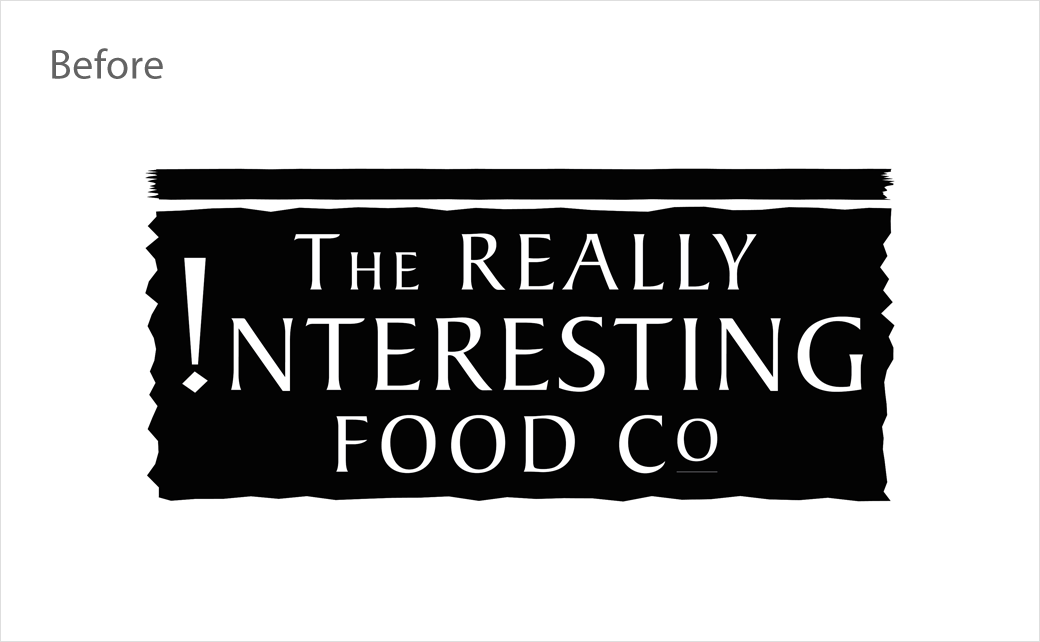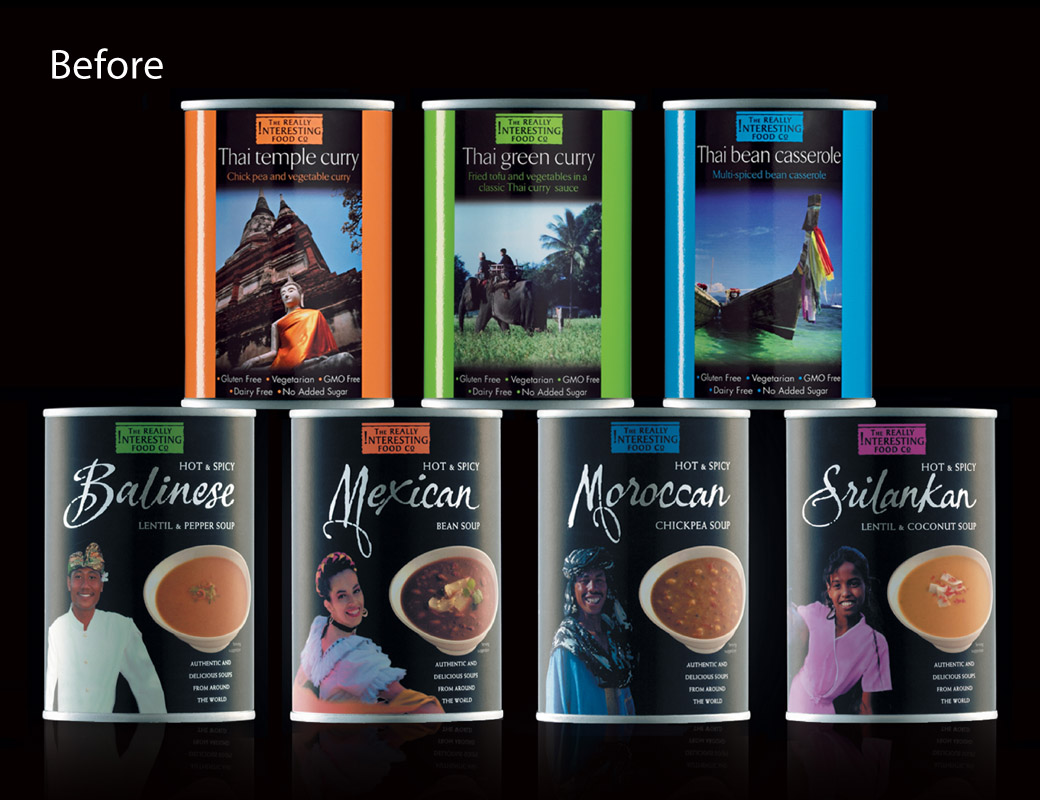 P&W
www.p-and-w.com