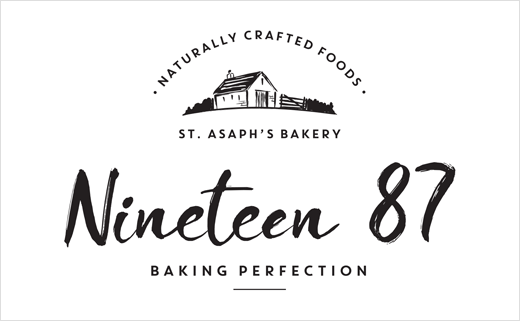 November 21, 2017
Categories:
Food
Pet Food Brand 'Nineteen87' Gets Branded by OurCreative.
New pet food brand Nineteen87 has launched with packaging, website, advertising and POS design by OurCreative.
The design agency, formerly known as Hornall Anderson UK, says it used illustration combined with photographic trends from Instagram and colour coding taken from human food categories on the new brand.
"Research revealed there was a gap in the market for a premium baked pet food with a fun, playful look and feel to appeal to the new band of pet parents who want the very best and are prepared to pay for it," says the agency.
The brushstrokes in the Nineteen87 identity and illustration of the bakery in St Asaph's, in Wales, where the food is baked, have been created in a loose hand-drawn style to tie in with the artist's illustration which takes centre place on the front of pack.
OurCreative. specifically commissioned artist John Byrne to create the hand-painted dog which sets the tone for the entire brand; Byrne is said to have taken inspiration from his own dog Mischa, a Cavapoo.
"We wanted to create a contemporary design with bags of personality. Nineteen87 is unique in the quality of its ingredients, the way the product is baked and the fact that its producers can control the whole process, from sourcing ingredients to baking the food in their own bakery," says OurCreative. design director, Craig Harriott.
The new pet food label is the brainchild of Graham Wheeler, whose journey in the world of mass produced pet food began back in 1987 (where the name originates from). However, in 2001, he left the mainstream industry to form his own business, namely, the Real Pet Food Company, which aimed to manufacture "fresher more natural alternatives".
His newly-created Nineteen87 brand is currently available from petshop.co.uk with plans to launch into the pet trade soon after.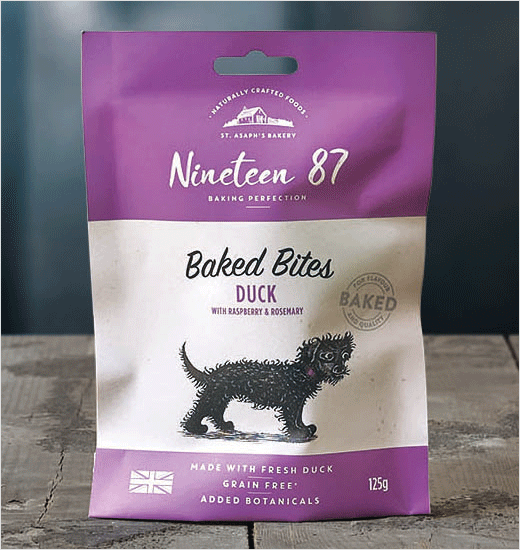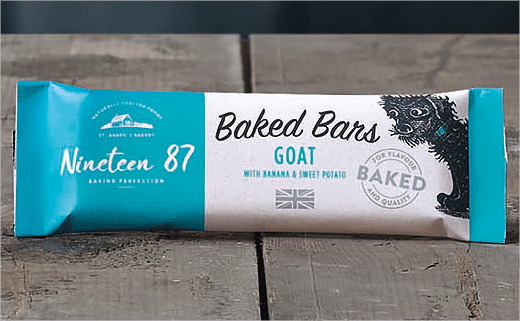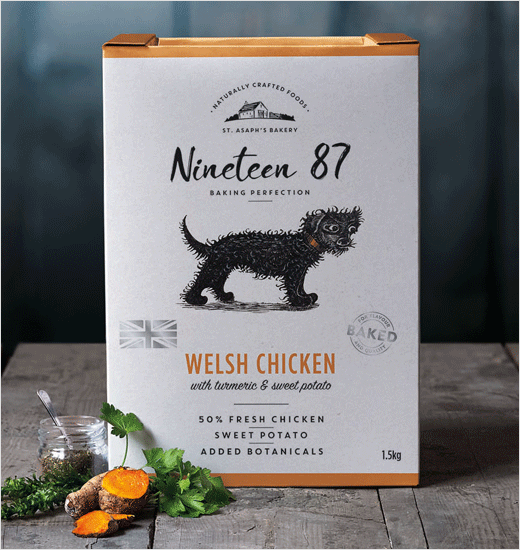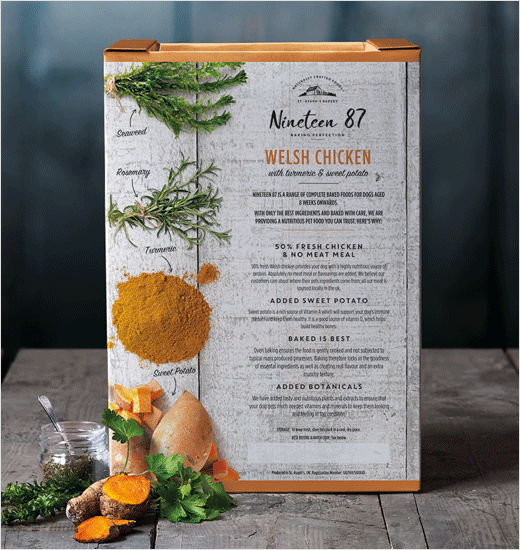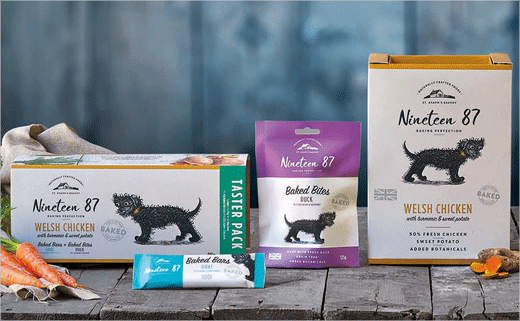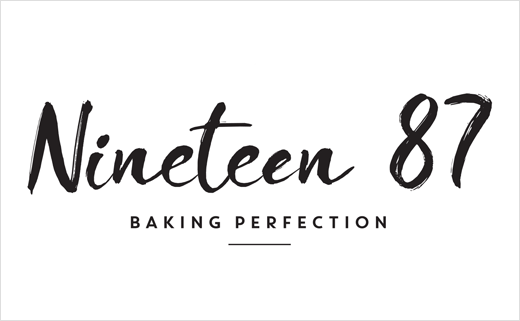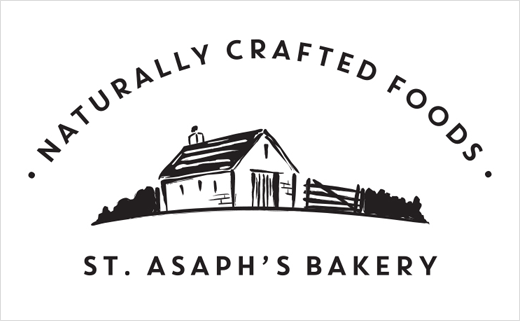 OurCreative.
www.our-creative.com