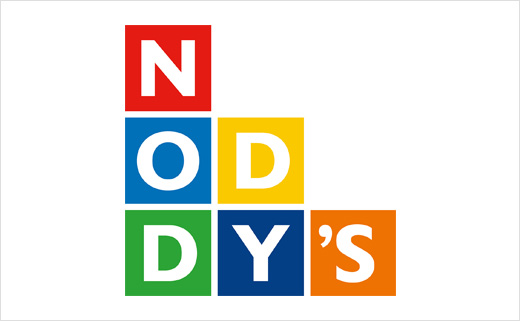 New Logo and Graphic Identity for 'Noddy's Nursery Schools'
John Spencer, founder and creative director of design studio Offthetopofmyhead, has created a new logo and graphic identity for Noddy's Nursery Schools.
Noddy's Nursery Schools started life as a single school back in 1985. Since then over 3,000 children have passed through their doors. There are now two schools – one in Putney and the other in Wimbledon.
The schools, which take children from 3 months to 5 years and have around 60 staff including nursery nurses and Montessori teachers, have recently undergone refurbishment.
Noddy's Nursery Schools also decided on a new logo and graphic identity to celebrate their 30th anniversary.
John Spencer says, "Their old building blocks logo was clunky, lumpy and tired. But it had been around a long time and was well-loved by staff and parents. It was also very different to their competitors' logos.
"So what Noddy's needed was a 'radical refresh' to make the logo more distinctive, give it more impact and help it communicate more clearly. Although the new logo is true to the building blocks concept, it's greatly simplified. I've focused on the most important part of the name and sent the children to their rooms. And I've sorted out the troublesome apostrophe (which has to be there, it's a school after all). The new arrangement of letters forms a triangle to give the logo a more recognizable shape and the name reads down as well as across – a 'happy accident' that adds to its charm.
"It's a fun logo. The letters can be inverted and the name misspelt because that's what happens when kids play with building blocks."
Noddy's new identity is being rolled out during 2015 over a lot of collateral including website, brochure, stationery, signs, staff clothing, and giveaways such as children's rucksacks, mugs, teddybears, keyrings and the nursery school's very own custom-made building blocks.
John also points out that the name Noddy has nothing to do with Enid Blyton's cartoon character.
"It was the nickname given to Sarah Edwards, one of the founders and the nursery school's principal, by her grandfather because, like all babies, she couldn't support her head – and it nodded," he explains.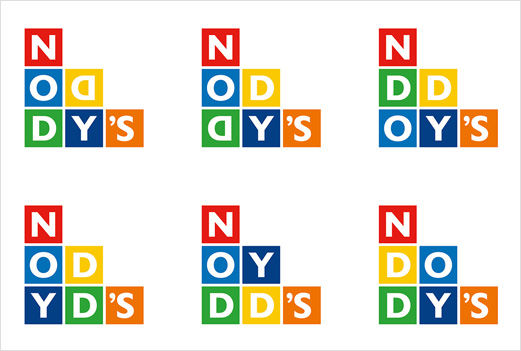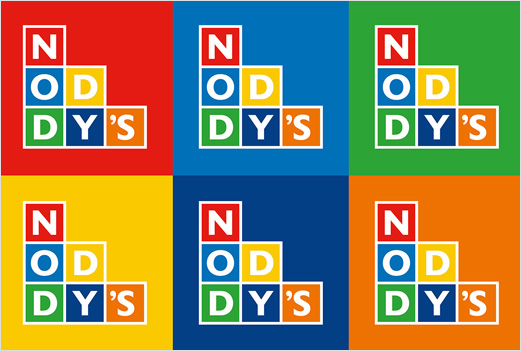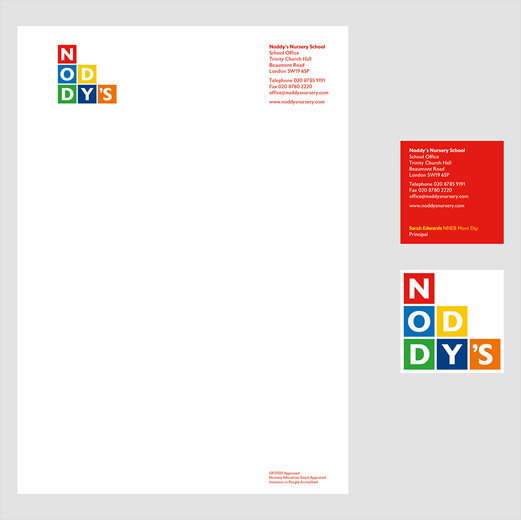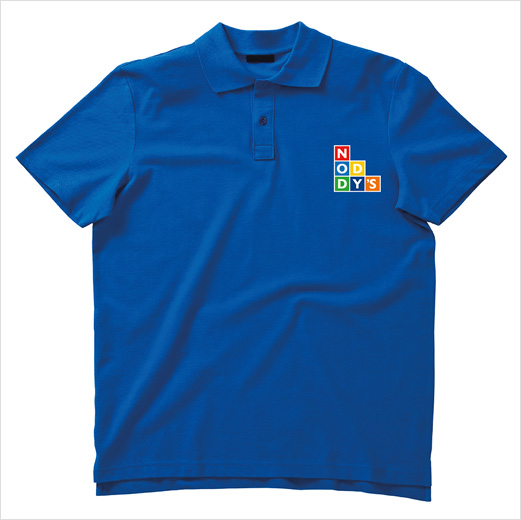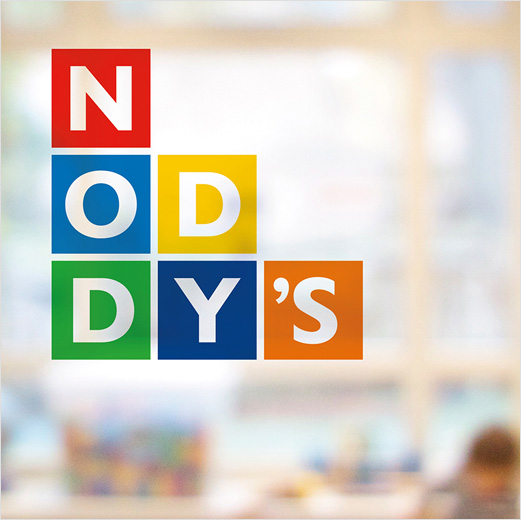 Offthetopofmyhead
www.offthetopofmyhead.co.uk