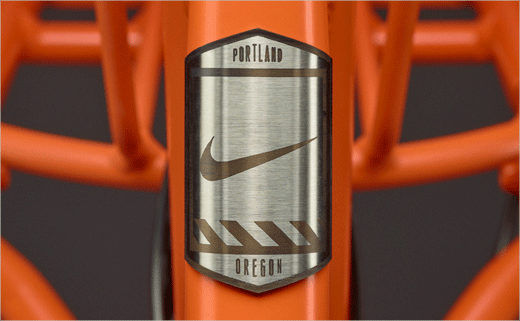 Nike Unveils 'BIKETOWN' Visual Bike Identity
Nike has announced a new partnership with its home-town city of Portland. The Portland Bureau of Transportation has officially confirmed the sportswear brand as the title sponsor of the city's new bike share system. The agreement is valued at $10 million and has an initial term of five years.
The bike share program and bicycles will be called BIKETOWN, and Nike has designed the visual identity for the program's standard bike. Nike will also oversee the design and branding of the system's logo, stations and digital presence.
The BIKETOWN bikes are finished in orange, a colour that has been synonymous with Nike since 1971, when founder Phil Knight and his first employee Jeff Johnson introduced the hue on the shoebox of the first shoe to bear the brand's trademark Swoosh.
It wasn't until 1989, however, that orange was labeled the company's official signature colour. Today, an orange shoebox is instantly identifiable as "Nike."
"The bikes of Biketown are a direct extension of this icon, with the baskets on the front of the bikes even designed to look like shoeboxes," says Nike.
The bright wraps also serve a safety purpose and include strategically placed, complementary reflective grey tape and logos. Additional, limited-edition bike wrap designs unique to Nike will be released periodically.
The bike share program is scheduled to launch in July.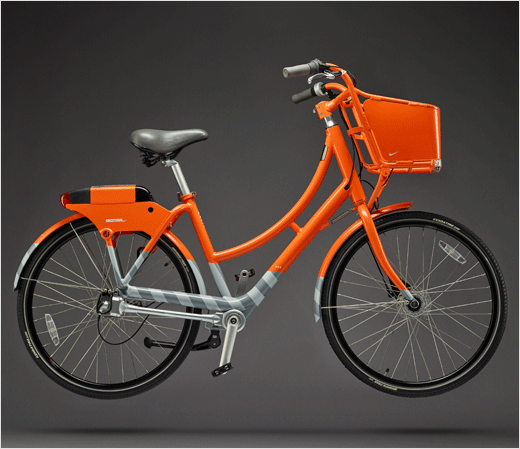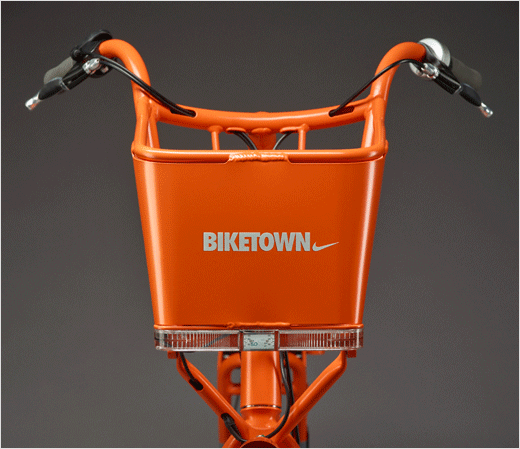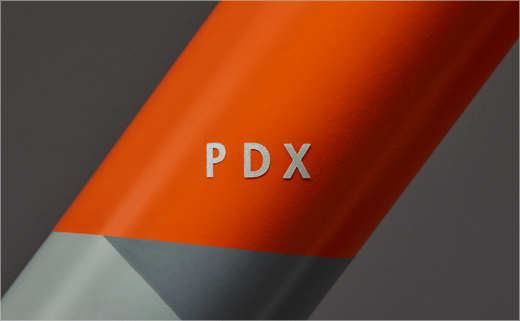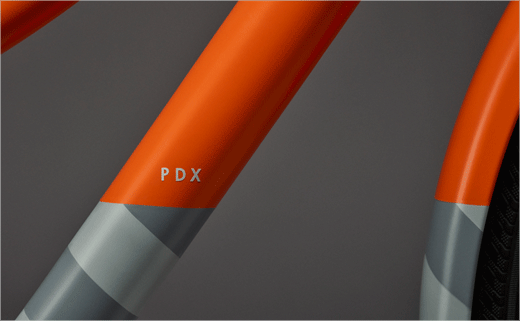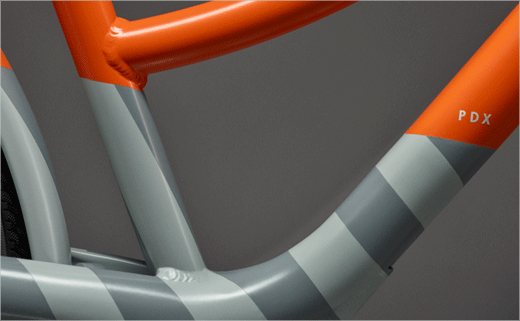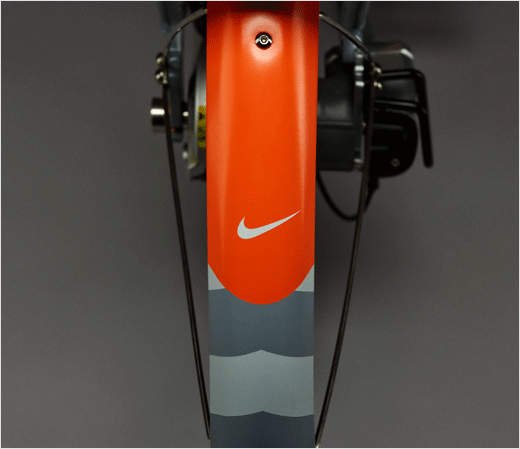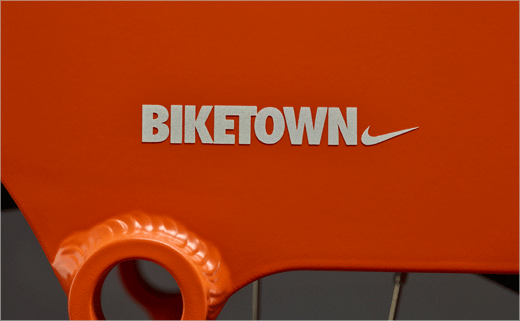 Source: NIKE