November 12, 2020
Categories:
Sports
Nike Unveils New Logo for Tennis Champion Naomi Osaka
Nike has revealed the new logo for international tennis star Naomi Osaka, with the mark set to be carried on a new line of clothes that will be launching later on this month.
The collection will include polos, T-shirts, sweatshirts, sport tops, shorts, as well as accessories like fanny packs.
Each piece will wear the three-time Grand Slam winner's logo, whose minimalist design is said to have been inspired by the national flag of Japan.
"If design is a kind of visual listening, then creating signature apparel for athletes means listening to their values and origins, and illustrating an identity," says Nike.
Adding: "In Naomi Osaka's new apparel capsule, which presents her new logo on select pieces for the first time, the spirits of her three continental backgrounds are combined for a look that embodies the full meaning of a signature line."
A long-sleeve shirt, for example, features a camo print inspired by the coordinates of Japan, Haiti and the United States. The digits from each nation were reportedly fed through a digital algorithm to create the unique pattern.
Of Haitian-Japanese descent, 23-year-old Osaka was raised in America. She made headlines earlier this year when, during the 2020 U.S. Open, she wore seven different face masks for each round of the tournament; each mask carried the name of a black person unjustly killed by U.S. police officers.
"Before I'm an athlete I am a black woman. And as a Black woman I feel as though there are much more important matters at hand that need immediate attention, rather than watching me play tennis," she said at the time. "Watching the continued genocide of Black people at the hands of the police is honestly making me sick to my stomach."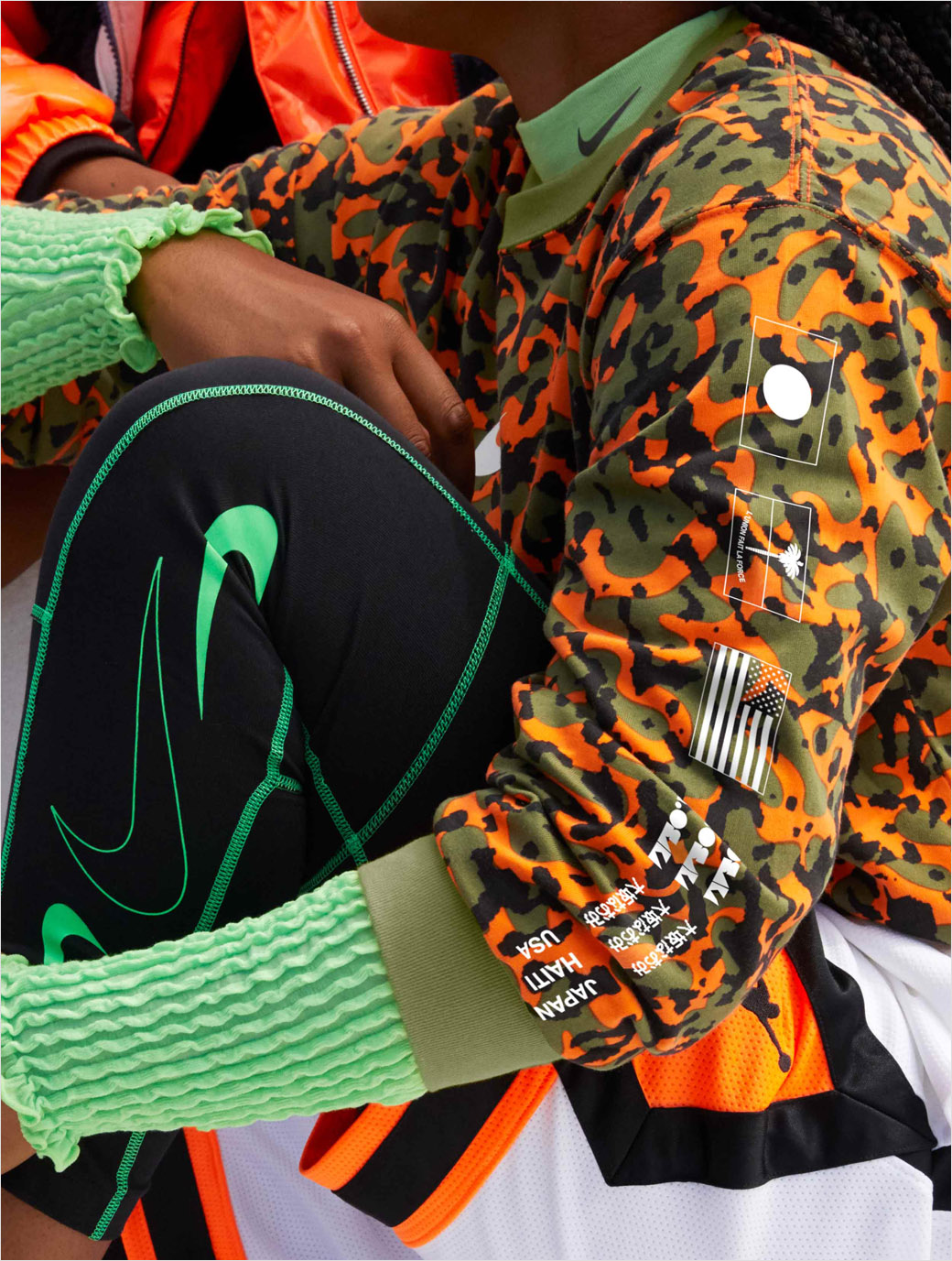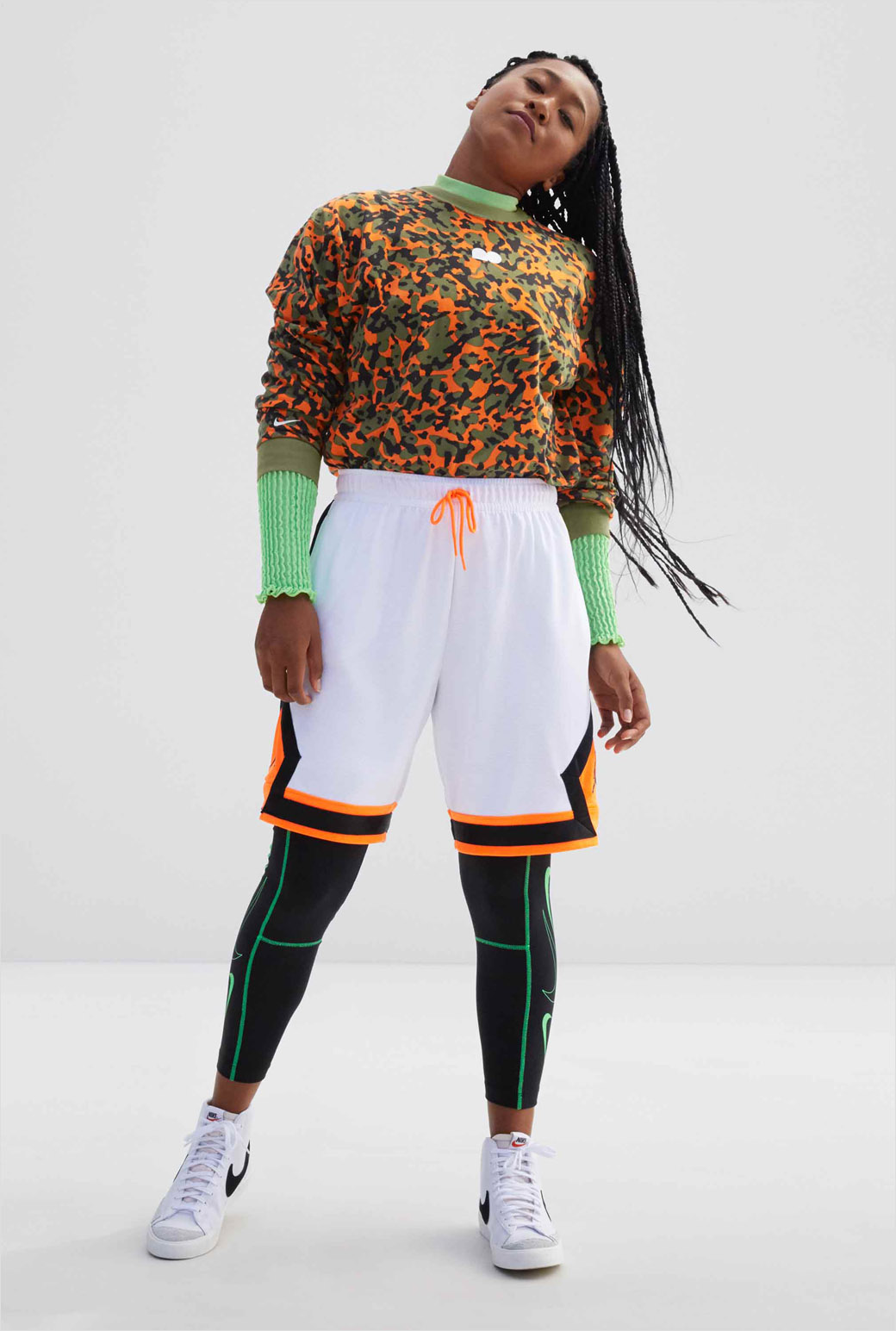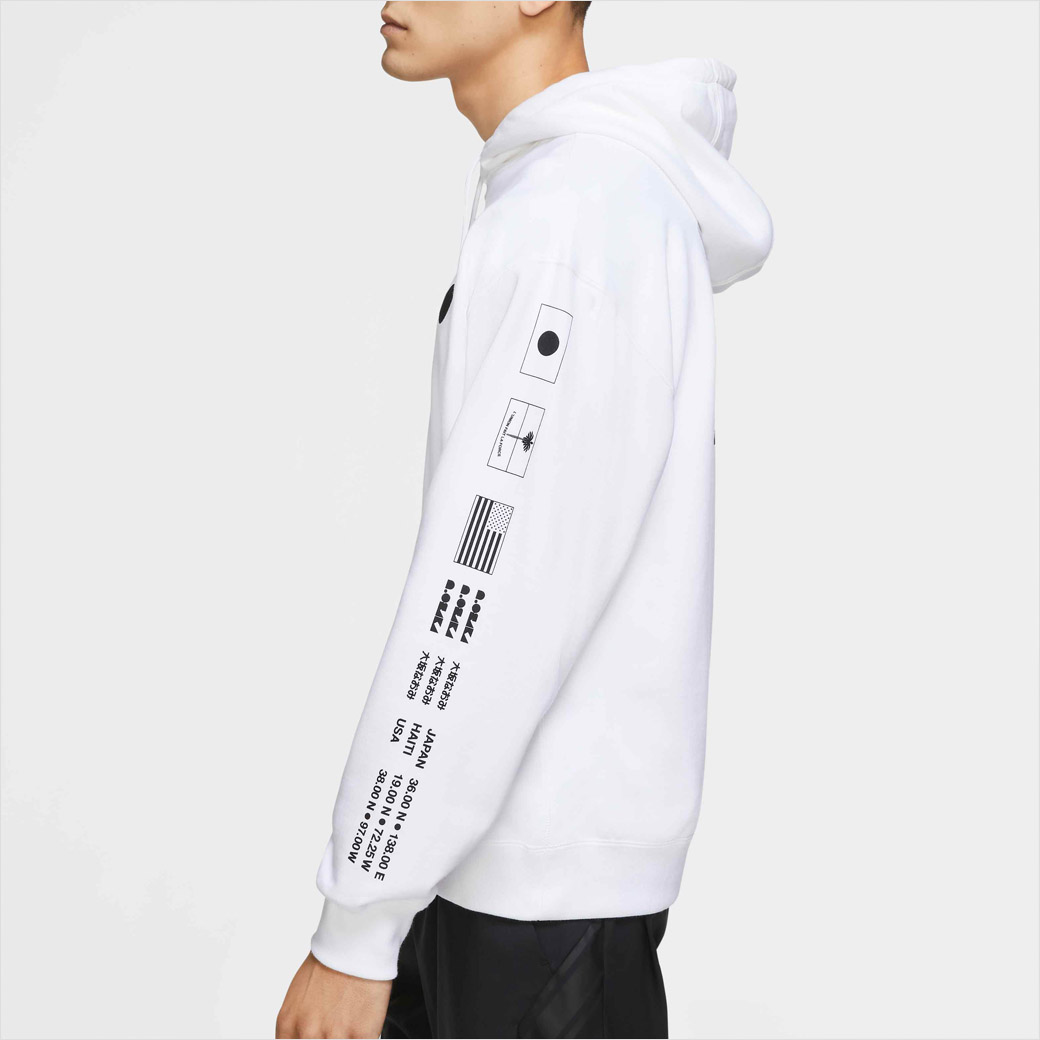 Source: Nike