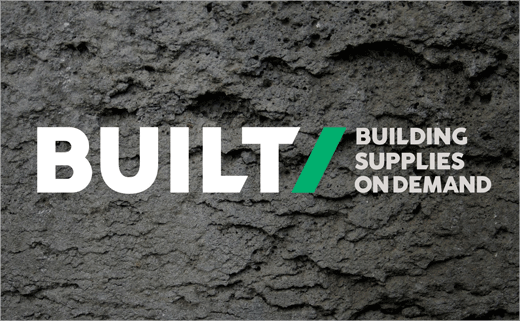 Our Design Agency Brands New Builders' Merchant – 'BUILT/'
Our Design Agency (ODA) has created the branding and identity for new builders' merchant, BUILT/.
Launched by the Travis Perkins group, the building supplies start-up says it is taking aim at a new generation of builders looking for "an efficient and digital service at their fingertips."
As a result, the use of the forward slash in both the business name and branding paraphernalia "roots the identity system in the online world immediately", according to ODA.
"The strong, simple graphic identity system is rooted in the online vernacular with the forward slash communicating the speed and ease of this digital-led brand," says the agency.
"Our proposition was: 'Your 24-hour building site', which we brought to life with BUILT/Building Supplies on Demand to reflect the ease with which builders could order and collect their materials. We knew that if we looked and behaved like other builders' merchants we risked indifference so it had to feel like a step change," adds ODA's creative strategist, Sarah Westwood.
ODA also worked with the BUILT/ team on developing service propositions including 'Lock and Load', based on the click and collect model used on the high street; after ordering digitally, customers arrive in their vans to be directed to allotted bays, where staff wait with their items, "ready to lock and load".
"ODA imagined the role of BUILT/ staff role as that of a pit crew, whose mission was to help customers get in and out as quickly as possible. This idea is reflected in their uniform design," explain the designers.
The first BUILT/ depot has already launched in Aston, Birmingham, and a second is due to open in Birmingham later on this summer.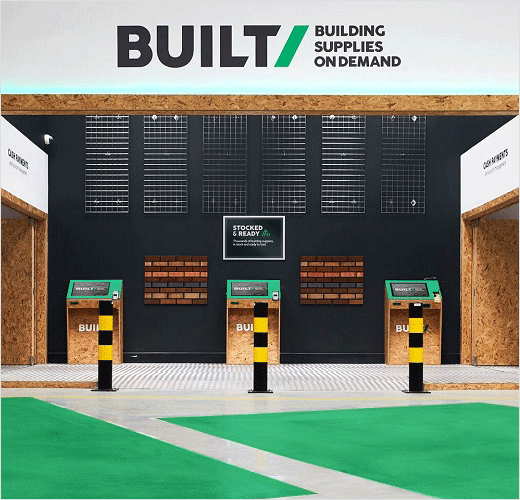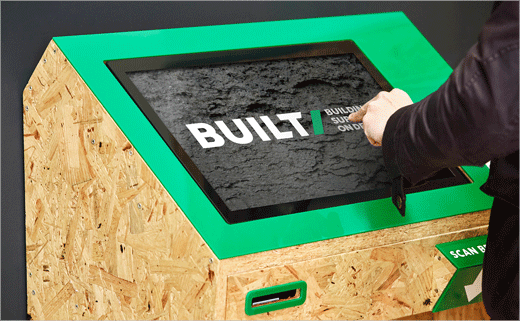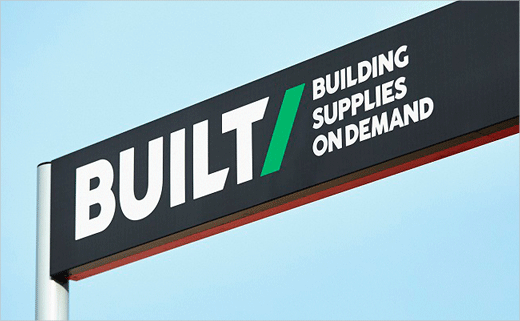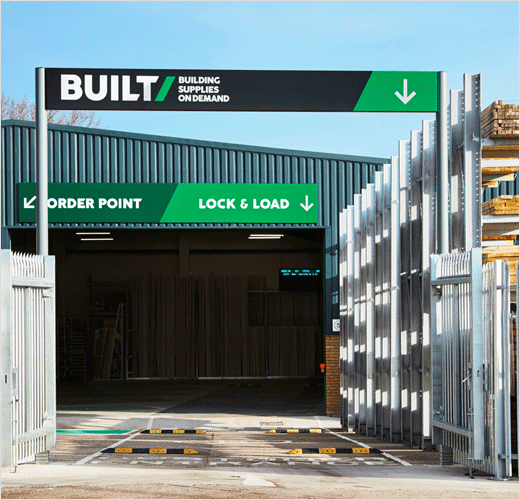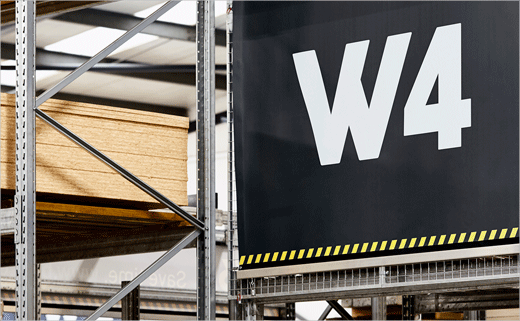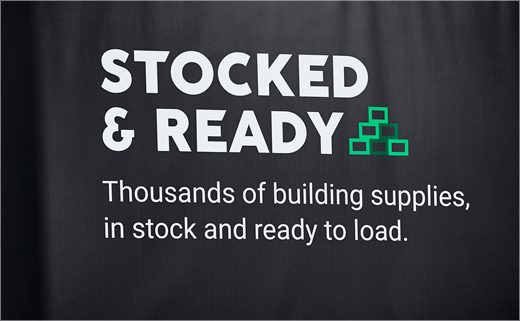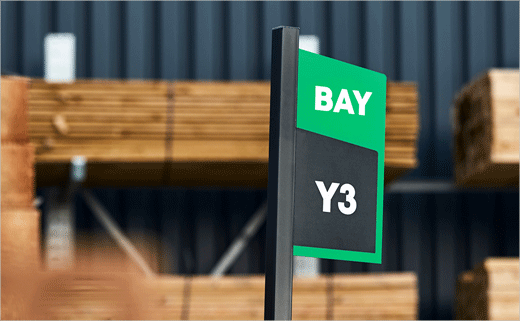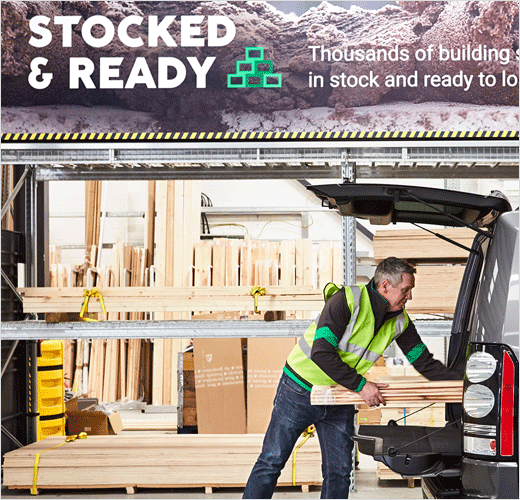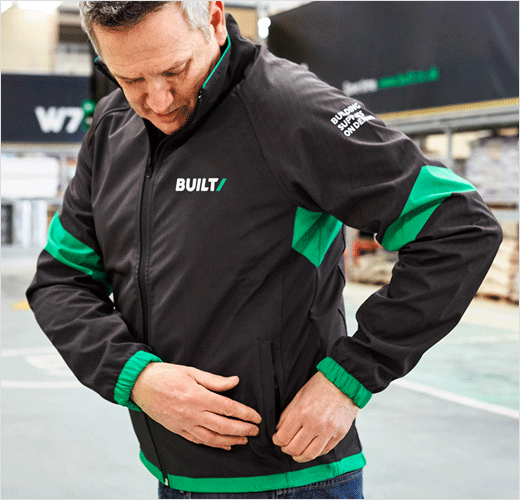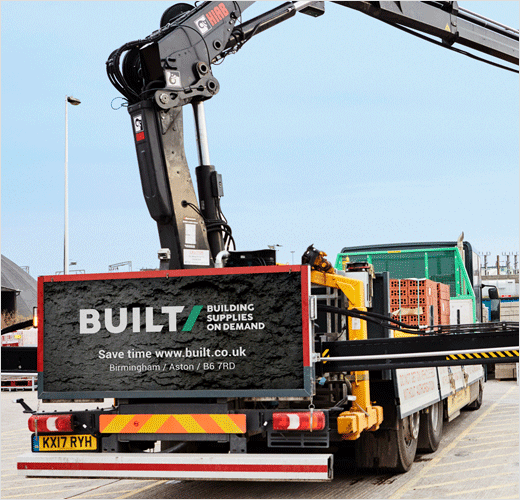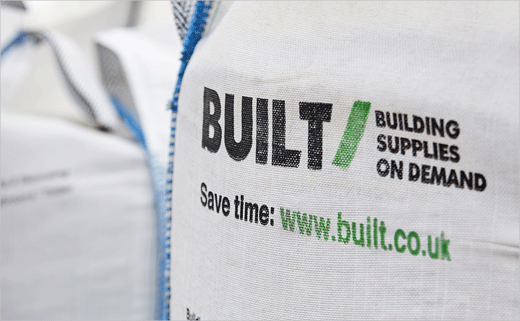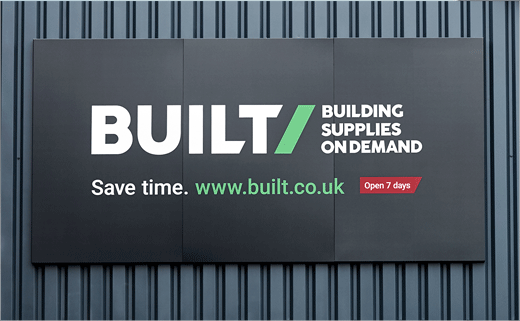 Our Design Agency
www.our-design-agency.com